If you're a chef, getting out of bed and heading to brunch is a rare, and weary luxury since you've probably been stuck in the kitchen until... um, not that long before brunch starts. So when chefs do decide to suffer through, and hopefully cure their hangovers with some badass AM eats, only the best will do. That's why we asked some of the Twin Cities' best food-slingers to share their favorite brunch spots. You're welcome...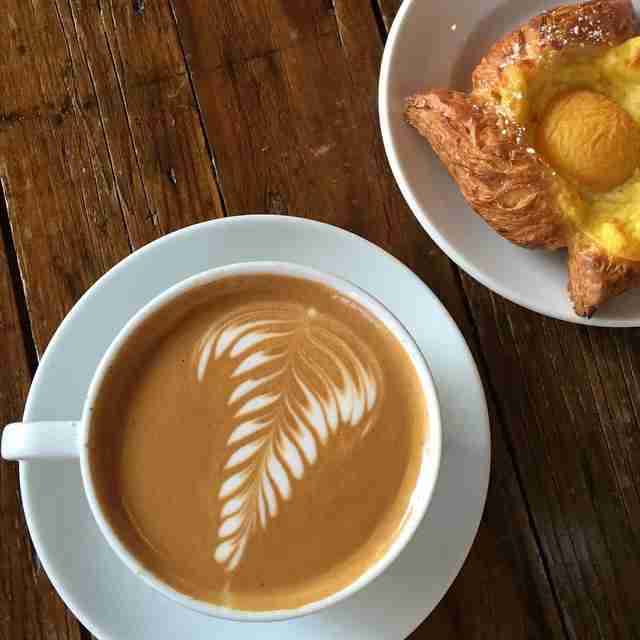 Chef Wyatt Evans of Heirloom
His pick: Kopplin's Coffee (address and info)
Merriam Park
The closest this former W.A. Frost chef gets to brunch is a cup of black coffee and a pastry, but there's one place he prefers above the rest. According to Chef Wyatt Evans, "Kopplin's has a great vibe in a great St. Paul neighborhood. Staff is knowledgeable and passionate, not just about coffee and responsible sourcing, but about reinvesting in their staff and community."
His pick: Icehouse (address and info)
Whittier
When he gets the chance to hit brunch with his wife and toddler, this south Minneapolis chef goes for the place with the whole package -- good food, good drinks, and live music. Kim says, "I usually get the hash. It's gluten free and tasty as all hell. Top that with a brunch cocktail and you're set. I order the Bloody Lisa or the Red Star."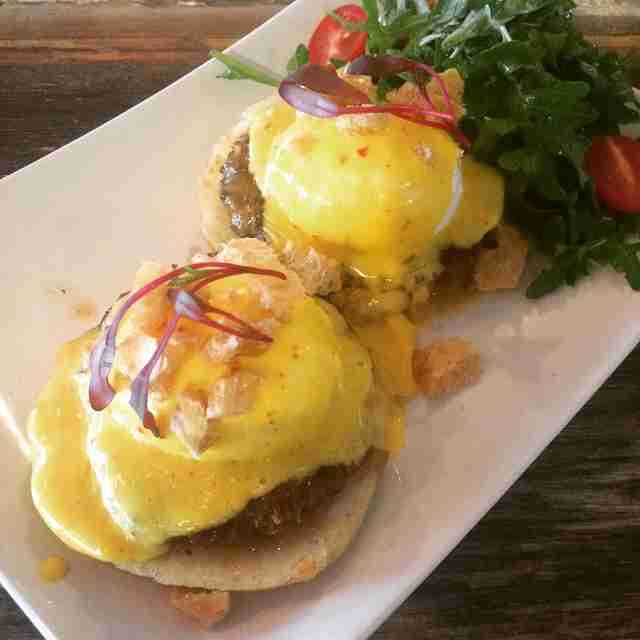 Their pick: Hola Arepa (address & info)
Nicollet
As far as favorite brunch picks go, Hola Arepa is clearly the spot, having pulled in two votes from two entirely different Twin Cities chefs, each with a restaurant just a few blocks down the street. "It's always a tie between their fried chicken & cachapas and the tostada chilaquiles. My son always gets the guacamole arepa," says Boemer. And as for the cocktails, "The Wrecking Ball and their Bloody Mary are a must, I usually get one of each."
According to Schoenefeld, "I don't get out for brunch often since I always work brunch, but when I do, I go to Hola Arepa. I love the chilaquiles and it gives me an excuse to drink mezcal in the morning." As far as we're concerned, that's as good a reason as any!
His pick: Spoon and Stable (address and info)
North Loop
Chef Ng tells us all about his love for the new heavy hitter in town and its relatively new foray into the brunch scene: "They have killer pastry selections; their chocolate croissant and their sugar snap pea salad are my picks," Ng says. "Also, the natural sunlight in the space reminds me of having brunch at some kind of resort."
Chef Drew Ledo of the Aster Café
His pick: The Strip Club Meat & Fish (address and info)
Dayton's Bluff
This much-loved restaurant also has a rocking brunch, and according to the newly appointed chef of the Aster Café, it can't be missed. "I usually just get whatever special they're running, but it's typically an eggs Benedict of some sort, so I tend to go with that," Ledo says. "It's just a quality place, the plating and their fresh-made hollandaise are fantastic."
Chef Billy Tserenbat of Sushi Fix
His pick: Yangtze Restaurant (address and info)
St. Louis Park
In the eyes of a resident Twin Cities sushi master, this St. Louis Park dim sum restaurant is where it's at when it comes to a different brand of brunch. Chef Tserenbat suggests, "The char siu baos (pork buns), xiaolongboas (juice dumplings), and of course, the feng zhao (chicken feet); it's more about flavor and less about the meat, kind of like crawfish."
Chef Matt Bickford of Icehouse
His pick: Cook (address and info)
Payne-Phalen
There's just something about this little St. Paul café that we just can't get enough of and Chef/Icehouse co-owner Matt Bickford totally agrees. "I like Cook in St. Paul. The Cook Combo [$9.50] comes with two eggs, hash browns, scratch-made toast & preserves, and kick-ass breakfast sausage," explains Bickford. "They're also chef-owned with quality ingredients & attitude."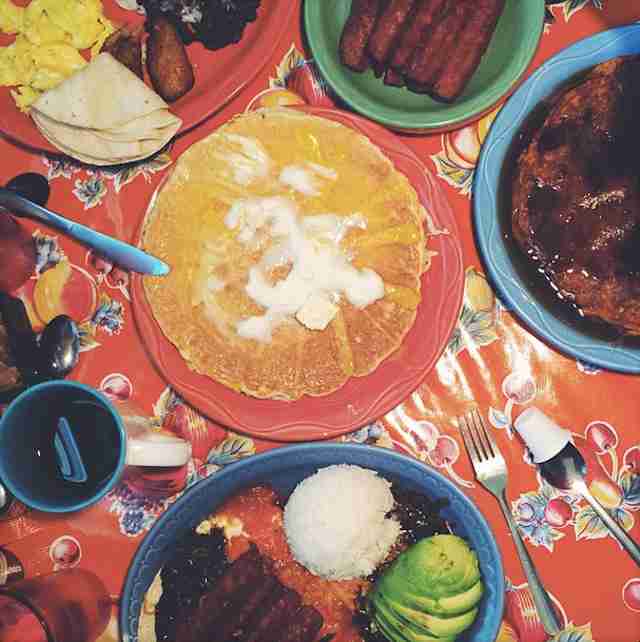 Chef Jamie Malone of Brut
Her pick: Victor's 1959 Café (address and info)
Southwest
The big and bold flavors of this classic Cuban cafe are the best way to get yourself ready for the day, explains Malone of the highly anticipated Brut restaurant. It's all about the Spanish omelette that comes stuffed with potatoes, grilled onions, and cheese (for a $1 extra); a variety of delicious tropical juices; and cup after cup of its eye-opening black coffee!
Chef Mike DeCamp of Monello
His pick: Heyday (address and info)
Lyndale
Among all of the awards and praise given to this new restaurant over the course of the past year, this note from Chef Mike "YC" DeCamp might just be their highest honor yet. "I love supporting my friends and [Heyday's chef] Jim [Christiansen] is a great and dear friend of mine. In addition to that, the style of food they are doing there is unique to the cities and I love it," DeCamp says. When it comes to his recommendation, it's "the biscuits and gravy and the grits. I think the grits are the best anywhere in town."
His pick: The Kenwood (address and info)
Kenwood
When it comes to brunch for one of the Twin Cities' top chefs, this south Minneapolis neo-classic spot, run by Chef/owner Don Saunders, is the place. "The neighborhood feel, the service -- if i am not working at my restaurant for brunch, this is where I want to be," Kaysen says. He suggests going for the cheddar grits with kale and duck egg.
Sign up here for our daily MSP email and be the first to get all the food/drink/fun the Twin Cities have to offer.