Let's keep this short and sweet. We want to make sure you're eating, drinking, and doing all of the most awesome things that the Twin Cities has to offer. So we went ahead and put together this list of our favorite best new things from this past year. Without further ado...

Best new food & drink neighborhood
Kingfield
When it comes to the best new neighborhood, it really boils down to who's got the goods, and this year it is undeniable that the Kingfield region of Minneapolis is really, truly where it's at. With new restaurants like Revival, Nighthawks, and Ramen Kazama, in addition to some not quite new places, like Kyatchi, Hola Arepa, Pat's Tap, Blackbird, and Corner Table, it's clear that this is truly the place to be for eating in the Twin Cities.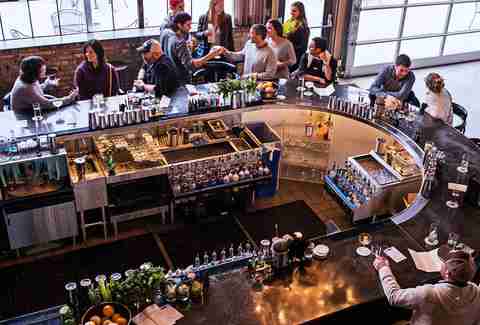 Best new cocktail bar
Tattersall Distilling's Cocktail Room
Address and Info
Northeast
Located in NE Minneapolis's historic Thorp Building, this new distillery is led by Twin Cities top bar guy Dan Oskey, and his new line of liquors are working full force in their new cocktail room. They've put together a full arsenal of different spirits and liquors including gin, vodka, aquavit, whiskey, bourbon, even their own version of fernet and all of them are getting shaken, stirred, or served straight up in their new space all for your drinking pleasure.
Best new brunch
Nighthawks
Address and Info
Kingfield
If you're looking for a good and hearty brunch to help jumpstart your weekend, this is definitely the place to be. With a Bennie that can't be beat, omelets worthy of kings, and a mélange of pancake options, it's hard to not want to eat here every weekend. Let's also not forget about their many savory options, like their kick ass fried chicken and eggos, the huevos rancheros hot dog, and their burger -- which is easily one of the best in the city. As far as drink options go, they've got some great taps and wines, but while they lack a full liquor license, they manage to use what they've got to create an amazing variety of beer & wine cocktails in order to help keep you from going thirsty.
Best new brew pub
Surly Brewing Co.
Address and Info
Prospect Park
Having opened up their new shop late last year, these veteran brewers have done nothing but continue expanding on their massive mega-brewplex. In addition to a tap room that comes fully loaded with the full lineup of delicious brews and an excellent bar menu featuring all kinds of great food, this spot also opened up an onsite fine dining restaurant, lead by executive chef Jorge Guzman, who's been doing an incredible job designing top shelf dishes that pair beautifully with all of their beers.
Best new brewery
Insight Brewing Co
Address and Info
Northeast
With a late 2014 opening, these folks have been hitting the beer scene hard with a handful of delicious year round brews and excellent seasonal options. The Sunken City is a crisp, light drinker, but with a 7.8% ABV, it's no joke. Their Devil's Companion is a delicious and smooth drinking porter that's perfect for the winter months. For seasonal offerings, they've got their Doe Eyes which is a saison made with delicious late summer cherries, and they've also got their Last Ride of The Wild Hunt -- a hearty, German style smoked ale, perfect for the cooling fall weather.
Best new wine bar
GYST Fermentation Bar
Address and Info
Whittier
Aside from a great and accessible wine list, a good wine bar should have all of the delicious accompaniments to go along with it that help to make your wine drinking experience something memorable. And this South Minneapolis spot completely nails it. While their wine list isn't huge, it's nice and tight, offering a delicious selection of varietals from some of the best growing regions in the world, but at the very center of their menu is their cheese. They have an amazing selection of cheeses that work to pull out the various flavor notes of the wines. They're also a fermentation bar, so they've got a host of delicious house-made pickles and locally sourced meat platters to help boot the experience up another few notches.
Best new coffee shop
Spyhouse North Loop
Address and Info
Northloop
The Spyhouse chain has become synonymous with coffee drinking in the Twin Cities and their newest Northloop location is a perfect reflection of everything that they've got to offer. The space is nice and refined, offering a comfortable environment for sipping on your brew of choice, and the amount of care and detail that they put into their drinks shines through in each cup. Get one of their expertly brewed pour overs and you'll be sold immediately.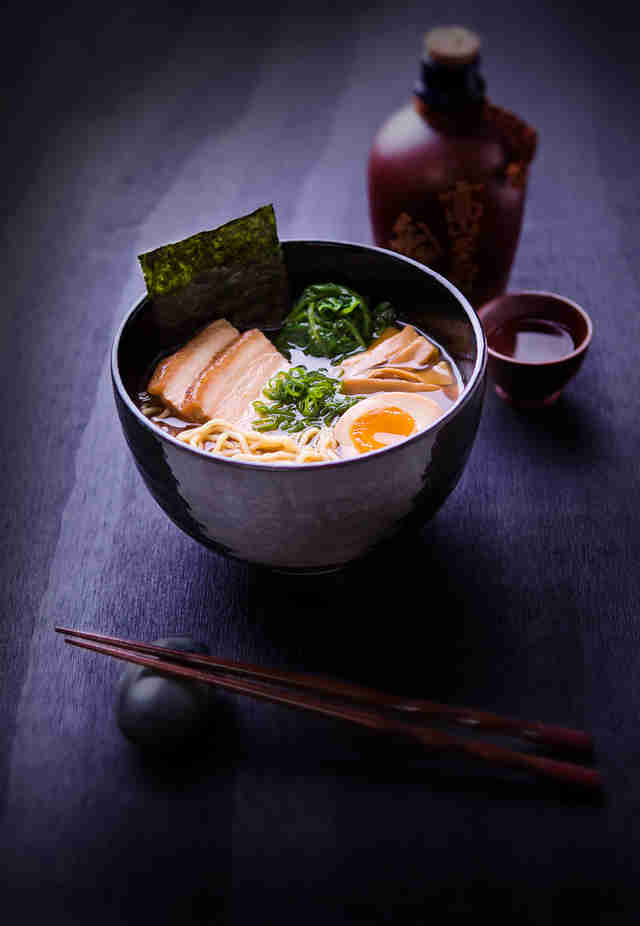 Best new ramen
Ramen Kazama
Address and Info
Kingfield
The ramen game in the Twin Cities is slowly but surely stepping its game up, and this new South Minne spot is doing an incredible job of showing us just how in demand ramen is right now. Each bowl is expertly crafted and displays a range of deep, rich, and umami laden flavors. It's a bit tough to grab a seat at the moment, but that only speaks to how good their bowls are.
Best new pizza
Red Wagon Pizza Co.
Address and Info
Southwest
It was a little hard to imagine a new pizza joint going in right in the same neighborhood as the beloved Pizzeria Lola, but they did. And they did it by proving that there's always room for more amazing pizza. Their pies are all done Neapolitan style and fired off in a high heat wood oven, and their variety of toppings is interesting and delicious. Their banh mi pie features a 12-hour braised pork shoulder with a variety of pickled veggies and a spicy aioli, while their signature Red Wagon pizza features house-made cheese over a delicious red sauce, crispy soppressata, banana peppers, house-made sausage, and gets finished with chili flakes and a fig balsamic.
Best new burger (tie)
Revival (address and info) & Saint Dinette (address and info)
Kingfield & Lowertown
Seriously, I'm not exactly sure how you could go about picking a favorite between these two incredibly decadent and soul-satisfyingly good burgers, but then again, why would you want to? They're both strikingly similar in nature, featuring double patties, a copious amount of gooey, creamy cheese, and light-yet-buttery toasted buns along with house-made pickles. Revival offers theirs with an optional top-off of super thick cut bacon (which you should absolutely do), while Saint Dinette keeps theirs simple, classy, and ultimately bacon free, which isn't exactly a problem for us because neither burger really needs it.
Best new nightclub
The Exchange
Address and Info
Downtown Minneapolis
Let's face it, the clubs in this town have never been really that great, but this new joint could be the exception that proves the rule. They set out to create a comfortable spot for a more sophisticated club crowd, and they've managed to accomplish just that by offering a quality selection of cocktails and a frequent, high caliber lineup of guest DJ's. If you're looking to calm down for a bit and grab a bite, you can head to their bar within a bar, Alibi, where the chef's focus is seafood.
Best new neighborhood spot
Revival
Address and Info
Kingfield
Yeah, we've already told you that they've got the best burger, but we should probably mention that they also have the best everything else, too. Their fried chicken is a masterclass in what fried chicken should be, and their array of Southern-inspired entrees are always spot on. The fried green tomatoes are a perfect starter for any meal, and the pimento cheese is basically redefining the concept of cheese spreads. Oh, there's also their gooey, creamy mac & cheese, or their crispy, rich hush puppies. Or the hopping john and the Johnny cakes... seriously, we could ramble on for days. Go check these guys out asap.
Best new bar
Constantine
Address and Info
Downtown Minneapolis
This is the newest bar from Jester Concepts, and it's lead by one of the Twin Cities' leading barmen, Jesse Held. It's a speakeasy-style cocktail bar that feature a variety of delicious (and rotating) cocktails, it's very own Whiskey Chapel, and a snack menu courtesy of Chef Mike DeCamp (of the upstairs restaurant Monello).
Best new restaurant
Spoon & Stable
Address and Info
Northloop
Ever since Chef Gavin Kaysen came home to roost and opened up his new Northloop restaurant just a little more than a year ago, his awards and accolades have continued to stream in. Dishes like their day boat scallop crudo showcase the amazing nature of the mollusks by pairing them with tart green apples, shiso, and chilies, and the bacon wrapped monkfish gets paired with hearty garnishes like lentils, carrots, and kale. Their dessert program is on point as well, as it's run by former La Belle Vie pastry queen, Diane Yang. S&S also features an excellent bar menu featuring cocktails prepared by their top-shelf-tender and bar manager, Rob Jones. All in all Spoon & Stable is a prime example of a well-rounded restaurant that is a perfect representation of the team behind the food.
Best new chef
Chef Adam Eaton of Saint Dinette
Address and Info
Lowertown
Chef Eaton has proven his capabilities as a man that can lead a kitchen. He's pumping out plate after plate of delicious food like Dinette's signature burger (which we mentioned earlier), as well as a remarkable bologna sandwich that's equally as good (maybe order both and combine the two into one super sandwich?). His more "refined" dishes, like the grilled octopus with chorizo and black beans or the ricotta dumplings with summer squash and Calabrian chilies are good enough to please even the most fastidious critic. In fact, Eaton's beef 'ceviche' was probably one of our favorite dishes of the year, although it looks like it's been bumped off the menu in lieu of a more seasonal offering. No matter how you cut it though, this guy is a major culinary force in the Twin Cities, and if you haven't yet taken the opportunity to taste what he's up to, we'd recommend that you do so post haste.
Sign up here for our daily MSP email and be the first to get all the food/drink/fun the Twin Cities have to offer.
Keane Amdahl is a veteran Twin Cities food writer who's overly attached to superlatives. Follow his fantastical eating adventures on Twitter @Foodstoned.