Great tacos are nothing foreign to the Twin Cities -- er, actually, that's exactly what they are -- but you mighta noticed that they're pretty much non-existent in Uptown. Thanks to the Hennepin Ave Victorian house-turned-resto (it was previously Duplex and Birdhouse) being reborn as Nico's Taco & Tequila Bar, that's no longer the case.
That double-decker's Nico's. It's owned by the fam behind Amore Victoria down the street. But it's not Italian food... it's tacos.
Since they're keen on uber-authenticity, all the tortillas are purchased fresh daily at La Perla on Bloomington and Lake. In this dish, a couple La Perlas are holding court with a mound of al pastor that's Godly in its tenderness.
The key to the just-spicy-enough Pollo de Tinga is love the secret recipe red sauce the chicken is stewed in.
The taco menu also includes fish, shrimp, carnitas, "Nopales" (cactus!), and, of course, straight barbacoa, homie.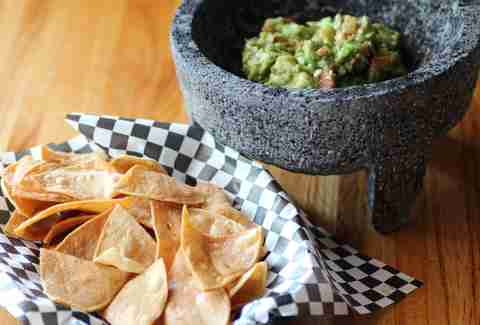 Chips and guac are just the tip of the non-taco iceberg, as Nico's also has BACON GUAC, plus meat and seafood burritos, tostadas, and a four-item scratch salsa menu.
Right this way to the bar.
And what a tremendously tequila-teeming bar it is.
The GM/parter was formerly a hot-shot drink-slinger in Vegas, so his margs are no joke. Seriously. Just try laughing at that the La Granada (Cabrito blanco, blood orange, pomegranate, yuze, and scratch sweet/sour), and it will cut you.
In a resto that's actually in a one-time home, the idea of the La Casita Margarita (house marg) takes on a whole new level of significance.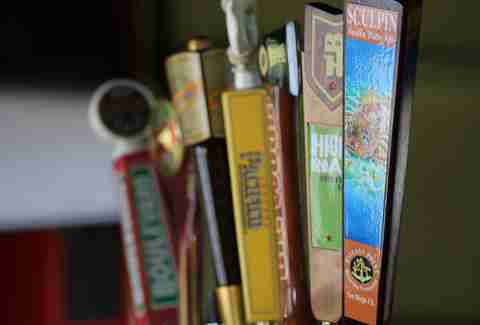 Not a tequila guy? They've also got a mix of Mexi and crafty taps, including Sculpin IPA from San Diego's Ballast Point Brewing. The brewery's beers've just begun to be distributed in the Twin Cities, making them about as foreign to Uptown as a traditional taco.