In a city whose cultural identity shifts between British, French, and North American, it seems like pretty much as good a place as any to have a huge surge in the popularity of the awesome Japanese pubs known as izakayas, which serve shareable Japanese bar food known as sakana, and which've only gotten cooler after the militant Parti Quebecois started hating on them. Here are the city's best:
Izakaya Iwashi
Mile End
This slick little Mile End-er goes by Café Sardine by day and moonlights as an izakaya at night. Chef Hachiro Fujise (from Toronto's Guu) puts out a small-but-perfectly-formed rotating menu, that you could legitimately order everything from -- recommended however are the  tonkotsu ramen w/ pork, or the sake-steamed cherrystone clams washed down w/ a gin & yuzu tonic. 
KYO
Old Montreal
KYO might be a newcomer to the Montreal izakaya scene, but their seriously legit list of imported sakes has already given them some warranted cred. You pretty much can't go wrong with their menu, especially if you order the Gaijin maki rolls (caramelized onions, tempura cheese, avocado, spicy mayo, and beef sashimi), or the salmon, ponzu, and green apple sashimi. 
Big in Japan
The Main
Beloved by Anthony Bourdain, BiJ backs up its traditional wood-hews Japanese aesthetic w/ late-served menu goods like green tea-braised spare ribs, roasted half-chickens in kimchi sauce, and the bizarre-sounding-yet-actually-awesome pork pancakes w/ grilled Nordic shrimp.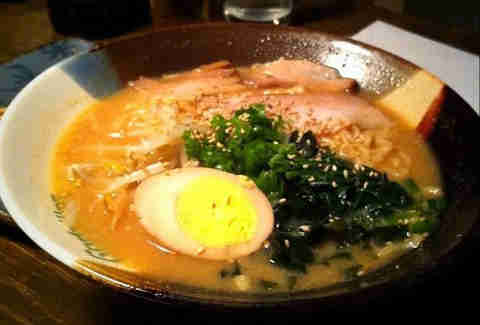 Imadake
Downtown
Imadake's got all the surefire signs of a good izakaya: it's crowded, noisy, and full of Japanese ex-pats -- and the reason everyone's there? How about the ebimayo (fried shrimp with peanuts and spicy mayo), their bacon-wrapped asparagus, grilled okonomiyaki pork belly, and their famed takoyaki octopus balls.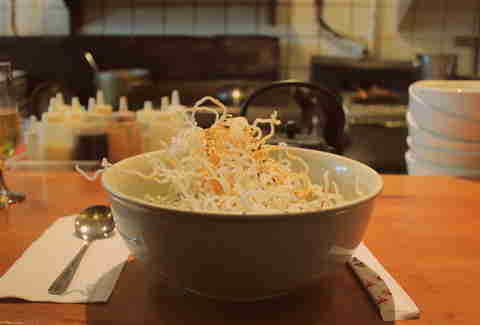 Kazu
Downtown
Going to Kazu is like this: waiting in line while mournfully watching the lucky few inside as they brazenly eat right in front of you. Finally making it in, salivating like a Russian lab hound as you peruse the menu, unable to choose from their grilled tuna belly, spicy mayo shrimp burger, or 48hr pork on rice (go with the pork), then washing it all down with an ultra-rare yuzu draught beer, mixed w/ Japanese citrus. Crawling home.