So far this year, 179 new restaurants have opened in Montreal; this translates roughly to a new place every two days... so it's amazing you look as svelte as you do. But it also means there's some cutthroat competition out there too, so we took a look back, and figured out which ones truly were are the top of the food chain...
Park-Ex
Manitoba has been piling on the accolades since opening in April, and shows no sign of stopping. Taking its cues from Quebec's natural bounty and the traditions of Canada's indigenous people, diners are invited to sample heart, liver, and lichen courtesy of a seasonally changing, and pretty adventurous menu. To fill it, they employ a team of experienced foragers, and some extensive in-house curing and preserving. Expect big things in 2015.
Griffintown
Though it's only been open for a short while, Junior is already making big, impactful waves in Montreal. The resto brings fine-dining attention to detail and an extensive list of natural wines to authentic Filipino food, and the delivery feels effortless and fun. Judging by its first few steps, great things are in store for these guys...
The Main
When Charles Antoine Crete, the foodsmith behind two of Montreal's most vaunted dining establishments (Toqué! and Brasserie T!), paired up with bar juggernauts David Page and Richard Holder (of Bar Waverly and Brasserie Bernard), the resulting place could only be ground-breaking. So when Majestique opened its doors in March and began to proffer fresh oysters, an excellent Sunday brunch, and masterfully crafted late-night eats to the masses, the people came a running, and for good reason.
Gay Village
Though Montreal has no shortage of quality weekend brunch places, Ma'tine stands out for the fact that they take it so ridiculously seriously -- their unwavering commitment to high-quality ingredients and meticulous execution has raised the brunch game for the entire neighborhood. Come early for the house-made pastries and granola, lunch on the chef's terrine or boudin, or enjoy selected wine and oysters during happy hour.
Plateau and Mile End
This popular eatery makes the list because it was one of the first in Montreal to offer up the revolutionary concept of high-quality eats for affordable prices. With two branches, a menu of breakfasts and main courses ranging from $5 to $9, respectable-sized portions, and good, fresh ingredients, L'Gros Luxe isn't cutting any corners.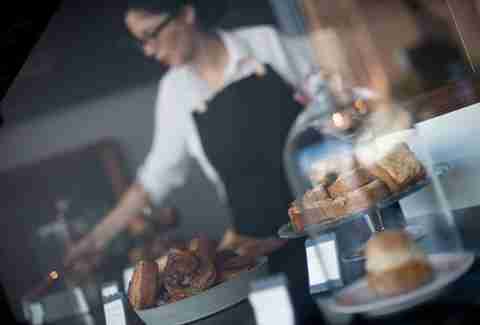 Griffintown
Chef Patrice Demers is a master when it comes to French cuisine, and Patrice Pâtissier is where you'd go to sample his creations. So it's no surprise that it's made a splash. But sweets are not the only thing on offer here; a lunchtime menu and a weekend wine bar serve soups, salads, and a variety of small plates for sharing. And if you're so inclined, you could even take a course and learn how to make French pastries yourself.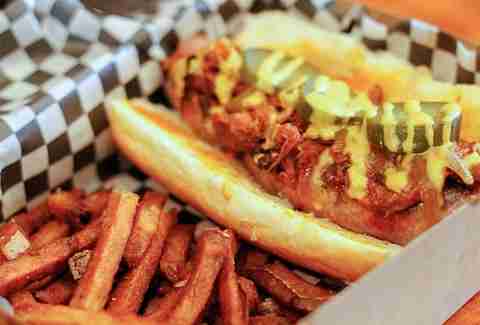 Plateau
What started as a pop-up dinner venture between friends has quickly evolved into a hugely successful restaurant that offers a new spin on hot dogs; they use house-made sausages, throw in veggie options, and then top them with creativeness like mac & cheese and fried eggs -- the noble dog had been vastly underappreciated until this spot came along.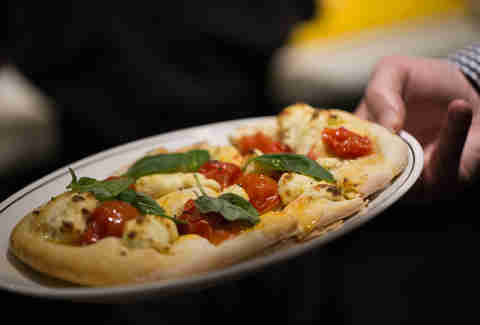 Villeray
Montreal's diverse population means there's probably a restaurant for every world cuisine, and there is no shortage of Spanish influence in the city. But Mesón makes this list for offering the honest, straightforward food of the Iberian Peninsula in generous portions in a laid-back atmosphere. This is real Spanish food, done well, and (gasp!) without any small plates. It's only been open a couple of months, but it looks like it's here to stay for a long while.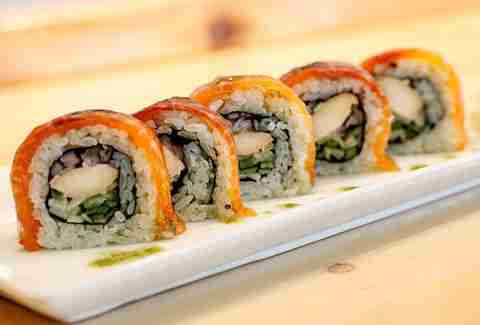 Plateau
Sa-Fran is the result of a fortuitous collaboration between Japanese Chef Satoshi Matsumoto and Montreal native Chef François Leleu, and possibly the first restaurant in Montreal to offer both sushi and bistro fare on the same menu. Ever. French and Japanese cuisines may seem like unlikely bedfellows, but their union proves to be seamless thanks to Leleu and Matsumoto's meticulous execution and spot-on flavors.
St-Henri
Another relative newcomer, Sumac has already garnered a steady following for its family-style plates and easy lunchtime atmosphere. A fresh Israeli-style falafel is hard to find in North America, and Sumac turns its over quickly enough that they maintain their perfectly soft interior and crispy skin.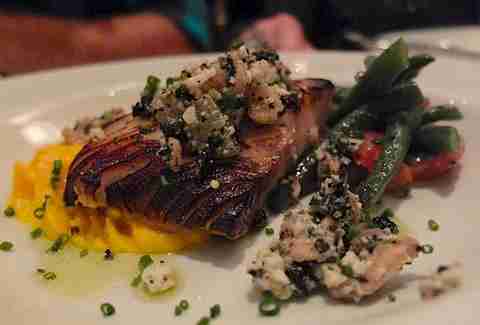 Plateau
Though Portuguese food often shines in its simplest, street-food versions, Sel Gras proves that this high-protein, high-flavour cuisine also lends itself perfectly to high dining. Though Sel Gras is definitely an indulgence, when Portuguese food and drink are as good as this, they're an experience all in their own right, and Sel Gras has eared its place on the list for doing just that.