First off, let's make one thing clear: Montreal is spoiled for choice when it comes to restaurants. We have more eateries per capita than almost anywhere else in the country. But that said, there's a reason belts come with extra notches, and getting a few more delicious Canadian eateries to round out the collection would not exactly be a bad thing. So without further ado, here are the spots we need:
Recommended Video
This Restaurant Sells 20+ Types of Poutine
Areas served: Ontario
Why Montreal needs it: Finding a good burrito in Montreal isn't the easiest task, especially after leaving a bar. This is why we need Burrito Boyz. On the weekends, the restaurant closes at 4am, and until that time it's filled with patrons creating their own Mexi-wraps. You could have everything from bean & cheese, to haddock, steak, veggie soy, and even sweet potato topped with the likes of vegan refried beans, daily made guac, and creamy chili and lime sauce. Who wouldn't want a smorgasbord burrito after a night out?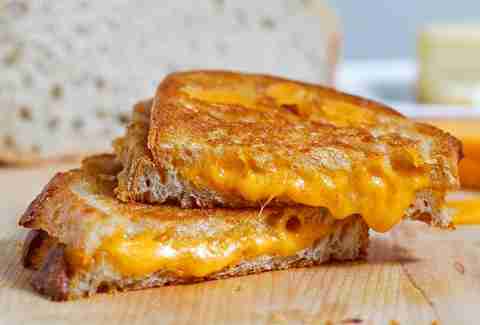 Area served: Ontario
Why Montreal needs it: Montreal has proven to be, time and again, a cheese-obsessed town, and we need a restaurant with a sandwich called the Good Morning Melt, made of cheddar, fried eggs, tater tots, and bacon.
Area served: Ontario
Why Montreal needs it: This town doesn't really have any Vietnamese banh mi sandwich shops like Banh Mi Boys, and for that reason we need it. Not only does BMB take banh mi sandwiches to new heights by filling them with Japanese and Korean influences like lemongrass tofu, squid, and five spice pork belly, but it's done extremely fast, mostly to-go, and to the tunes of old-school hip-hop.
Areas served: Alberta, British Columbia, and Ontario
Why Montreal needs it: Voted one of the top five izakayas in North America by Bon Appétit, Hapa Izakaya is known for ts crowd-pleasing menu and gorgeous decor. Plus, it does happy hour justice with their version, called hapa hour, where most of the tapas are half the price and beer and wine is around $4.
Areas served: Alberta, British Columbia, and Saskatchewan
Why Montreal needs it: Cactus Club Cafe blends different international cuisines with semi-casual dining. Montreal needs a restaurant that allows us to visit Japan, the Caribbean, New York, and Thailand within one sitting, and end it with a Tahitian vanilla bean ice cream with caramel, peanut butter, and crunchy chocolates. Share your food with us, Western Canada.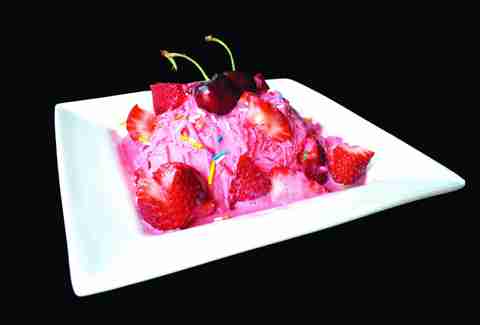 Area served: Ontario
Why Montreal needs it: Montreal has many restaurants that specialize in desserts, but we lack restaurants that focus primarily on Asian desserts. We need Sugar Marmalade and their exotic menu which includes Taiwanese shaved ice, sweet dumplings, and rice and jelly desserts. Looking for something traditional? They also have sweet red bean soup and sweet chrysanthemum with dried longan pudding.
Areas served: Ontario
Why Montreal needs it: A city could never have too many dessert joints, so a strong argument can be made for bringing Caffe Demetre to us. The restaurant has an extensive, calorie-filled menu that includes everything from crepes, to waffles, to floats, to ice cream sandwiches. This town needs a place that serves things like the One Smart cookie; homemade Ferrero Rocher ice cream with Nutella, sandwiched by two white chocolate and macadamia nut cookies.
Sign up here for our daily Montreal email and be the first to get all the food/drink/fun in the City of Saints.
Felicia Di Palma is a Montreal writer who also politely requests that Chipotle get their asses down here now.