There's nothing Montrealers love more than eating at a great restaurant... except eating at a great NEW restaurant. And thankfully, they open up at a staggering rate in this city, so we tracked down the dozen best new spots to cut the ribbon over the past couple of months.
Downtown
Portuguese chicken is a way of life in Montreal, and while Romados may be the unofficial king of chicken in the city, that doesn't mean there isn't room for new contenders. Grillado's marinates all of its chicken for a whole 24 hours, then flame grills the bird with your choice of five different Peri-Peri sauces. Offering sandwiches to single platters to whole chickens, and even grilled espetada.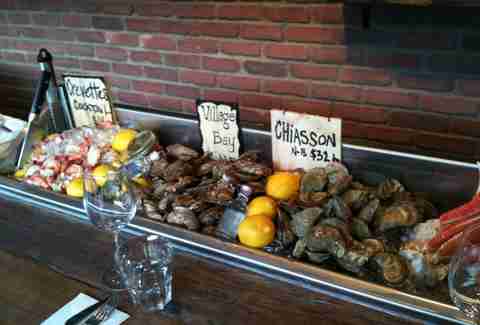 Westmount
Already with a permanent location in Monkland and a food truck, Lucille's Oyster Dive has expanded once more, this time bringing the restaurant's signature take on surf 'n' turf eats to Westmount. Under the name Brasserie Lucille's, the brand-new restaurant features a chic, open-kitchen concept and identifies as more of a steakhouse and specializes in prime rib, though you can still get the lobster rolls you know and love. 
 
Little Italy
San Gennaro is an all-in-one Italian eatery, and each and every day, scores of handcrafted pizzas are made, including some very creative numbers, like the egg & sausage breakfast 'za. Throw in homemade gelato, high-quality espresso, and a variety of freshly baked pastries (some of which are filled with Nutella, natch) and you have the newest hotspot in Little Italy.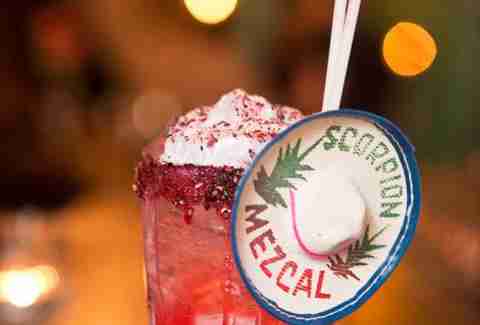 Downtown
Even though "Escondite" translates as "hideout," the new Downtown Mexican restaurant is making itself pretty well-known for serving creative dishes and solid signature drinks. Opened by the team behind Biiru izakaya, Escondite is a Mexican tapas restaurant where you'll find fish, meat, and veggie tacos on the menu, along with tantalizing fusion dishes like smoked meat tacos, tamarin shrimp, and the switched-up peaches 'n' cream corn dubbed the "Corn Esquite."
Mile End
An ode to traditional Morrocan cuisine, La Cuisine d'Izza is the newest eatery on Bernard street, one that offers flavours unseen elsewhere on the street.  Named after the owner's grandmother Izza, La Cuisine is slinging traditional Morrocan dishes like keftas, merguez plates, and a selection of tagines, with a special brunch selection served pretty much all day, everyday. Being able to enjoy shakshuka at 9pm is a concept you'll only be able to fully appreciate once you've had the chance to do it.

HarBin Dumpling Mile End
Named after the capital of the Heilongjiang Province in northeast China, which is famed for its amazing dumplings, HarBin continues its namesake's tradition of delicious dumplings while being pretty darn affordable too. You can get simple chicken, beef, shrimp, or veggie dumplings by the platter for around $10, with your choice of having them boiled, fried, or steamed, which is a great deal in comparison to the pricier restaurants to be found in the Mile End area. More creative dumpling creations are also available for you to enjoy, like spicy chicken red curry, light egg and chive, and beef and fresh coriander, with fried noodle dishes also available for those who don't only want dumplings as a meal.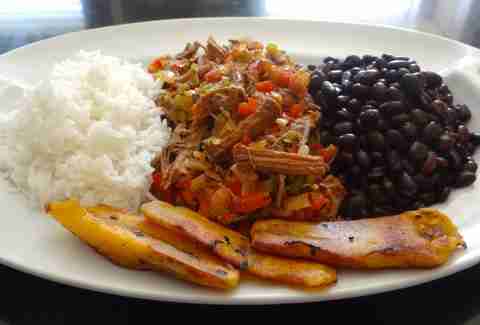 Parc-Ex
Small and quaint with a very family-friendly atmosphere, La Bodeguita specializes in Cuban BBQ meat dishes, with some seafood and taco plates in the mix. Equipped with a fully stocked bar (you know it makes a great mojito) and Sunday happy hour specials that feature live Cuban tunes, La Bodeguita is the tucked-away Cuban restaurant you didn't even know you were missing.
Outremont
For those unfamiliar with deep-cut wine terminology, a "fillette" is a half standard (375mL) bottle of red or white. With that factoid in mind, you can probably guess what Les Fillettes is all about. Artisanal vinos are a strong focus, but the food backing it up is pretty great too. Operating out of what was once Le Paris Beurre (an Outremont gustatory institution for three decades), Les Fillettes will still maintain the culinary tradition of its forefather, just with a more modern flair. 
 
McGill Ghetto
For a month, the city lost one of its greatest pizzerias when the infamous Amelio's closed in late January. Renowned for its five-cheese white pizza, and the fact that you could bring as many bottles of wine as you liked, Amelio's left a hole in our collective pizza-loving hearts. Thank the gods on high that Amelia's, operated by the family who ran Amelio's, re-opened in the same space. Keeping the same beloved menu, with some new additions like "The Florentine," an artichoke-and-spinach dip-inspired pizza, and the "Reuben," which is topped with meat and sauerkraut, the pizzas at Amelia's are just as delicious as you remember.
The Village
A new player has entered the rapidly changing resto-bar scene found in The Village: Le Red Tiger. Specializing in "Vietnamese soul food," LRT serves up dishes like beef jerky-papaya salad, coconut chicken satay skewers, snails sautéed in lemongrass, five-spice braised pork belly, and many more. Just as much of a bar as it is an eatery, the drink menu is similarly impressive, with cocktails like the "Me Love You Long Time" (mezcal, watermelon, Thai basil, ginger-vanilla syrup, lime, and soda).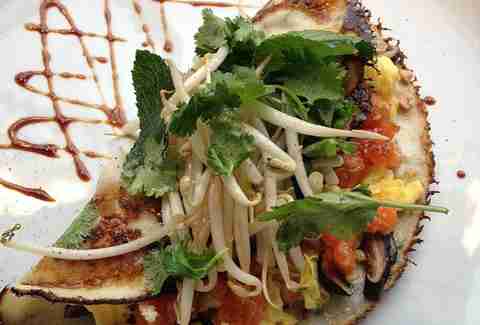 Mile End
Once a tiny restaurant in the Plateau, Lili.Co has moved farther north into the heart of Mile End and into a much larger space to accommodate the scores of Montrealers who already love the resto's cuisine. Although Lili.Co technically isn't a new restaurant (as Catherine Draws and Chef David Pellizzari's old spot already generated tons of positive buzz on the city's food scene), the new-and-improved space deservedly gets a spot on this list for the many additions to be made to the restaurant's service. More cocktails will be served, a later dinner service will be installed, and brunch will be doled out to all those craving a salmon bánh xèo, one of the many European- and Asian-inspired dishes to grace the new menu. 
 
Downtown
Operating out of what used to be Buns, Don Taco isn't a large establishment, but its tacos are big on flavour. Classics like tinga (shredded chipotle chicken) and asada (grilled beef with onions and coriander) tacos grace Don Taco's menu, with some more interesting taco fillings rounding out the restaurant's Mexican offerings, such as the lengua (beef tongue), pastor (marinated pork with grilled pineapple) and the pescado fish tacos. Yes, that's right, real fish tacos right here in Montreal, and you don't need to be at a sit-down restaurant to get them. Be excited.
Sign up here for our daily Montreal email and be the first to get all the food/drink/fun in the City of Saints.