More than any gospel church, Dinette Triple Crown will make a fried chicken believer out of you. Few can resist the juicy, expertly fried chicken served with creamy coleslaw, hushpuppies, corn bread, or even fried sweet potatoes... so it's best not to even try.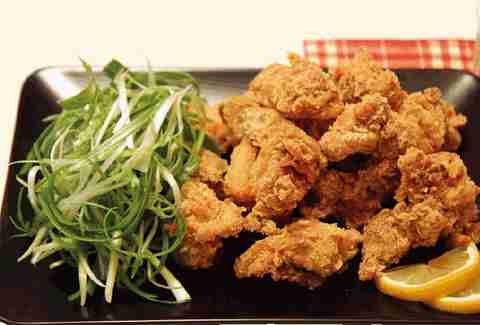 DaWa is proving that Southern fried chicken is not the only game in town. This Korean grill serves both the familiar American favourite and its own twist on the genre: slightly sweet, slightly spicy, perfectly balanced fried chicken. Go with the traditional Korean-Tao chicken, or try the sweet chili-covered Sunsal Gang-Jung, or the wasabi-kissed Sunsal Pa-Dak. In any case, you won't regret it.
Recommended Video
Acquired Taste: Blood Rice Cakes With Timothy DeLaGhetto and Justina Valentine
Continuing the theme of international fried chicken is Cartel Street Food Bar. Though this tapas bar may not immediately spring to mind when looking for your fried chicken fix, its pisco-marinated fried chicken with Sichuan salt & pepper is a fusion work of art. It's also a window to the world of Chifa, or Chinese-Peruvian food.
SuWu may have earned a reputation for itself as one of Montreal's premier brunch spots for its bottomless mimosas, but we think the real reason for SuWu's fame is the French toast fried chicken BLT. The perfect marriage between sweet and savoury happens right here, and we're not surprised that some of the city's best fried chicken is at its heart.
Those looking to go further in their culinary fried chicken tour are invited to visit Japan, or at least the Japan on offer at Imadake, one of the city's many izakayas. Called karaage and served here with wasabi aioli, this is a spicy, explosive dish that leaves you wanting more.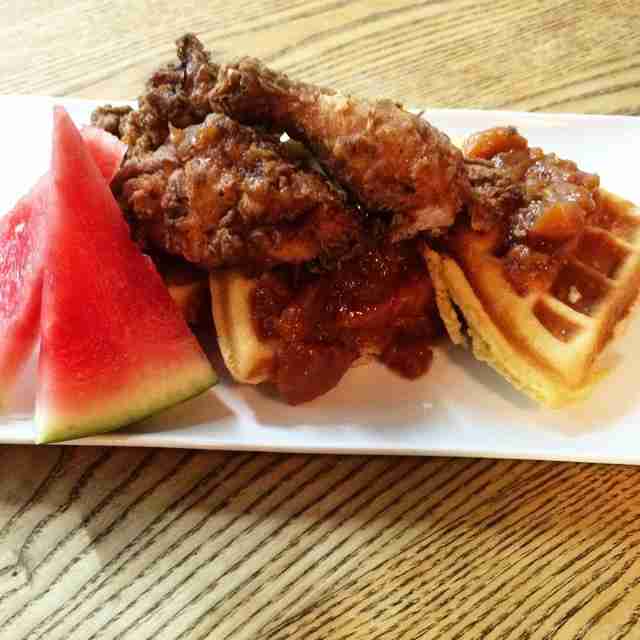 For those looking for a different blast from the past, the 1920s American-themed Prohibition slings fried chicken for brunch on weekends. Served atop maple-fried challah French toast, and with a strong drink on the side, this is one breakfast we can get behind.
This 1950s-style restaurant is a bit swankier than the title of diner implies. Fittingly, the fried chicken here not only comes au natural, but also in the form of a salad... and this buttermilk-marinated version gives the original dish a run for its money, especially when eaten with the addictive sweet croutons and the highly original bourbon-pear dressing.
In our humble opinion, the undisputed gem of late-night eats in Montreal is the tucked-away Nouveau Palais. When this bastion of comfort food decides to serve fried chicken and waffles for brunch, you know they're going to be rich, crispy, and irrevocably delicious.
Now that we know that fried chicken is as big of a deal in Korea as it is in the Southern US, it's time to try a different take on this delicacy. At GaNaDaRa, pa dak (Korean fried chicken with thinly sliced scallions) is available for dinner only and takes about 20 minutes to prepare, but it's worth every second. This simple dish is perfectly executed, generous, and a hit every time.
Sign up here for our daily Montreal email and be the first to get all the food/drink/fun in the City of Saints.
Ksenia Prints is a Montreal-based freelance writer, photographer, and chef. Follow her delicious goings-on At The Immigrant's Table.