So, it turns out the language and unshakeable feelings of superiority aren't the only things the French brought with them to Montreal. No, they also brought a lot of cheese. From comfort food to upscale cuisine, cheese is a versatile ingredient that makes every dish better, and these are the places that do it best...
Mac & cheese
Le Cheese Casse Croute (address and info) & Le Cheese Truck (info)
Notre-Dame-de-Grâce
Le Cheese is serious about its namesake. With dishes like cheesy tater tots and deep-fried cheesecake, picking one dish to recommend isn't easy. But, one bite of its rich mac & cheese and you'll never want to eat anything else. Buy a 2lb portion, top it with peas, bacon, or cauliflower and you'll take the dish from merely rich to straight-up luxurious.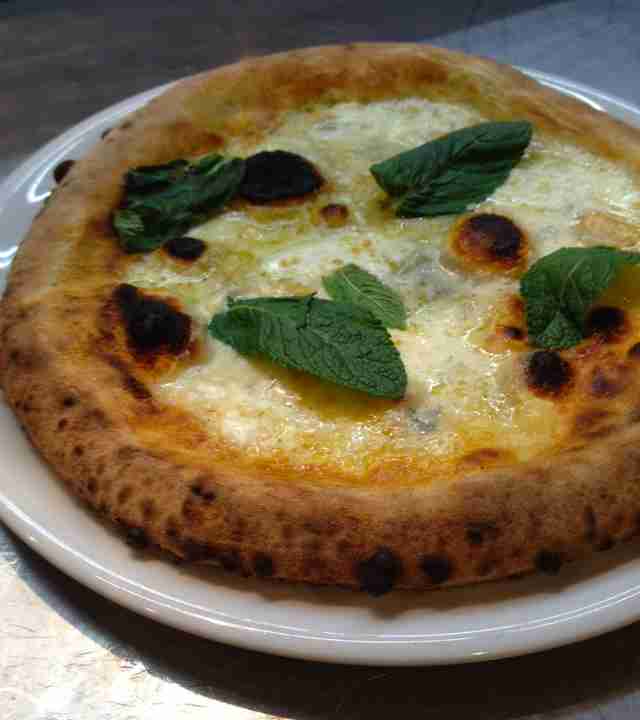 The Stefano pizza
Pizzeria GEMA (address and info)
Little Italy
Located next to Jean-Talon Market, GEMA finds itself surrounded by fresh and seasonal produce at all times, including cheese. Most of the market's cheeses can be found on one pizza at GEMA -- thanks to co-owner and television chef, Stefano Faita. Stefano's namesake pizza includes Taleggio, Gorgonzola, and pecorino cheese along with mozzarella di Bufala cheese from Quebec and is topped with mint.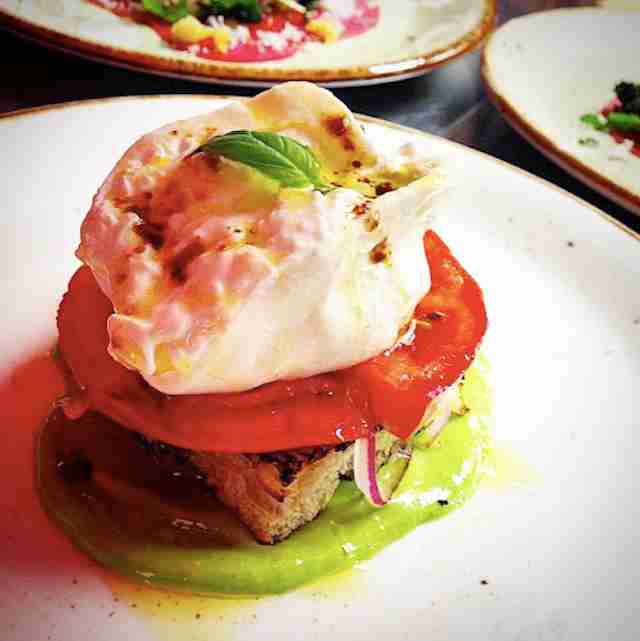 Insalata di mozzarella di bufala
Industria Brasserie Italienne (address and info)
Griffintown
In a city like Montreal, most cheese dishes can be heavy and food coma-inducing. Industria's menu, however, includes a light, yet creamy mozzarella di bufala salad. With the mozzarella ball being the star of the show along with a refreshing basil pesto, the only thing missing from this dish is a good glass of vino.
Edwina's Fronut
Edwina's Grilled Cheese (address and info)
Notre-Dame-de-Grâce
Edwina's invented a dessert called the Fronut. How could it be described? Imagine a glazed donut made with cheddar cheese that has been grilled and topped with delicious ingredients from chocolate to raspberry jam. The best part about the Fronut is that no matter what has been piled on top of it, the sharp cheddar always cuts through.
Bacon Grilled Cheese
P.A. & Gargantua (info)
Various locations
Bacon has finally been upstaged! P.A. & Gargantua's food truck has blessed Montrealers with a grilled cheese that includes bacon with a shallot confit -- but they are no match for the aged, artisanal cheddar melted on top. Pair it with a clementine and hibiscus juice and you'll definitely be in need of a belly rub.
Burrata salad with beets and roasted pecans
Le Pois Penché (address and info)
Downtown
Le Pois Penché is known for its fabulous French dishes, but its burrata salad is not to be passed up. Le Pois Penché highlights the texture and flavour of the cheese by pairing it with peppery arugula, yellow and candy-striped beets, and roasted pecans with a drizzle of walnut oil.
Nut crusted herbed goat cheese balls
Greasy Spoon (address and info)
The Plateau
Nut crusted herbed goat cheese balls. Go ahead and say it out loud. Greasy Spoon's balls are creamy on the inside and nutty on the outside, and they come with a chili-spiced honey sauce with a little arugula salad on the side.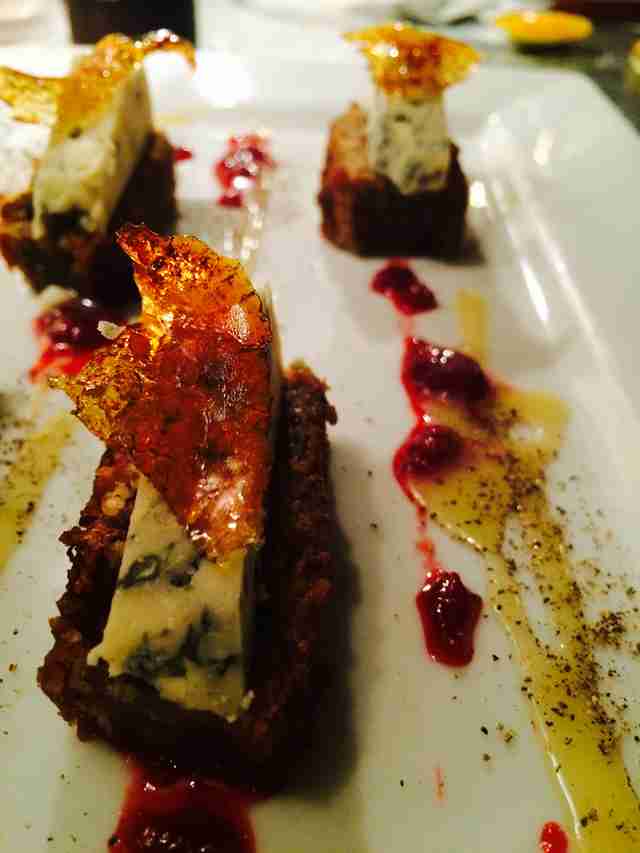 Banana bread with Stilton blue cheese and pepper white chocolate sauce
Machiavelli (address and info)
Pointe-Saint-Charles
Machiavelli is a cozy BYOW restaurant that knows how to demonstrate the complexity of cheese. The market-style resto serves up salty and sweet cheese dishes. Its current sweet cheese dish includes homemade banana bread with a pepper white chocolate sauce and a drizzle of a port raspberry sauce and Stilton blue cheese. 
 
Warm goat cheese on a thin crust
Holder (address and info)
Old Port
Holder is a brasserie that is known for its meat and fish dishes... but, don't count its goat cheese dish short. Sitting on top of a flaky, thin crust is a warm piece of goat cheese with a basil emulsion and a side of olive spread for a salty kick, and it's delicious.
Apple and caramelized pecan raclette
Boîte à Fromages (info)
Various locations
If you haven't hunted down this food truck before, you need to start stalking it now. Boîte à Fromages has many different raclette dishes, most of which are fantastic, and the best of which is its apple, potato, and caramelized pecan dish with fleur de sel.
 
Saganaki
Philinos (address and info)
Outremont
For those who are unfamiliar with saganaki, here's what you need to know: it's Greek, it's a firm cheese made of sheep's milk, and it's submerged in ouzo and set on fire. Once the flame goes out, you squeeze some lemon juice on top and devour it. Philinos knows how to do saganaki right -- just don't forget to say "opa."
Poutine Grilled Cheese
L'Gros Luxe (address and info)
The Plateau and Mile End
What would this list be without poutine? Or grilled cheese? Or both?! LGL comes to the rescue with homemade potato fries, a three-cheese mix with cheese curds, and is smothered in gravy between two slices of sourdough bread.