It's true that Nashville has no shortage of hot chicken spots and a growing list of great BBQ joints… but there's a lot more in this great city than hot chicken and BBQ. No matter how great they both are. So if you're looking to branch out and try some of the best ethnic eats in Nashville, we've got you covered...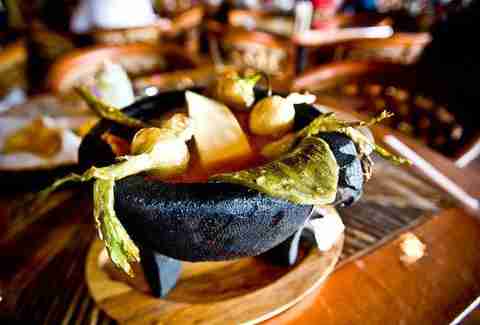 Nolensville Pike
What you're getting: Classic fajitas with a large margarita on the rocks
Considering it was his last stop before leaving Nashville this year, even President Obama thinks La Hacienda is worth being at the top of the list. This authentic Mexican restaurant is free of all the frills and high prices but still makes a mean margarita. This is a great restaurant to hit up when you want a very filling meal for not a lot of money.
Best Japanese: Ichiban
Downtown
What you're getting: Your favorite sushi roll
Ichiban is a traditional Japanese eatery that has a full sushi bar and serves some of the best ramen noodles in the city. And if raw fish isn't for you, it also has lots of other classic Japanese dishes from shrimp tempura to chicken teriyaki. Oh, and there's also a great sake selection if that's your thing.
East Nashville
What you're getting: The daily special
This French cafe and bar has an ever-changing menu as it sticks to seasonal and local fresh ingredients. It's a bit more on the upscale side so you might want to put something on other than the same T-shirt that you've been wearing for the past couple days. But don't worry, the food is totally worth it. It also has a great dessert menu so make sure to save room. And don't forget to check the menu before going to see what's being served on that day.
East Nashville
What you're getting: The Mission City Burger
The Pharmacy has proven year after year that it has some of the best damn burgers in all of Nashville. It also has a great patio and beer garden that makes for a nice spot to grab a drink while you're waiting for a table (which, to be honest, can sometimes take a while). Our personal favorite burger is the Mission City Burger which is a beef patty topped with guac, pico de gallo, and black beans. The Farm Burger is another favorite or if you're feeling brave, you can try the Stroganoff Burger. And if all else fails, you can always just create your own burger.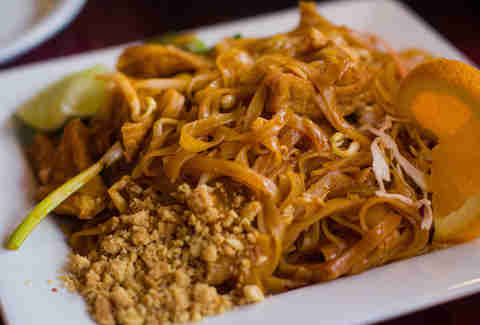 Downtown
What you're getting: Pad Thai
When it comes to Thai food, Thai Phooket has been a staple in Nashville for quite some time. And the scruffy exterior of the building is not at all indicative of the delicious dishes that they create inside. We're a big fan of the classic pad Thai but there's also a nice variety of other traditional Thai dishes.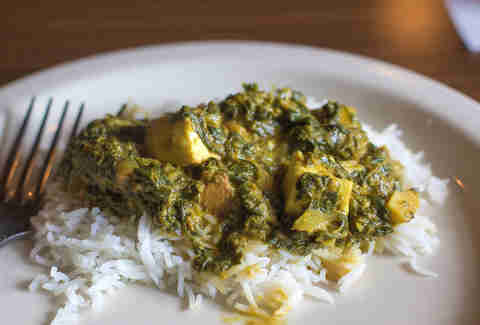 West End
What you're getting: The lunch buffet
Hands down the BEST Indian food in all of Nashville, Woodlands is also a completely vegetarian restaurant. The menu includes many authentic Indian dishes including paper masala dosa and vada pav. On the weekends it has a special buffet that is very popular and includes many options which is a great choice for those new to Indian cuisine.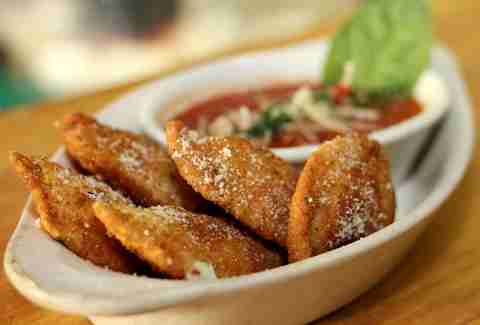 Sylvan Park
What you're getting: Fried ravioli
Coco's Italian Market is family owned and run by chefs with generations of Italian family cooking experience. Much like the restaurants you'll find in New York, Coco's features a full market where you can get authentic Italian products, produce, and homemade pastas. You can even play bocce while waiting to be seated. A must-try is the fried ravioli.
East Nashville
What you're getting: Black bean and sweet potato tacos
One of Nashville's most beloved veggie & vegan restos, Wild Cow naturally has plenty of options for all you non-meat-eaters out there. With a great group of chefs who are always creating new dishes, the place has constantly rotating specials including tons of vegan desserts. Its website is updated daily with the specials so check there before going. And don't forget: it's randomly closed on Tuesdays.
Sylvan Park
What you're getting: Dim sum
You're going to want to gather your closest friends for your next visit to Lucky Bamboo so a nice hot pot can best be enjoyed. That is, unless you plan on enjoying this four-person dish by yourself. Lucky Bamboo is also great for weekend brunch when hot, steamy pockets of deliciousness are served (also known as dim sum). Lucky Bamboo has a rather extensive menu AND you can even order online on its website.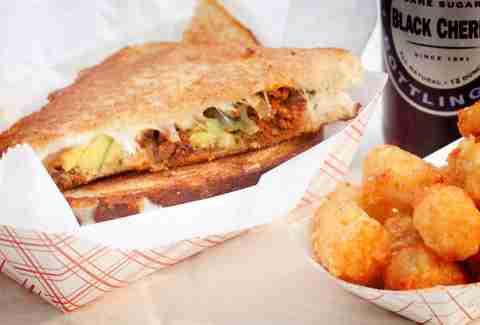 What you're getting: Buffalo South
If there's one thing Nashville is NOT lacking, it's an abundance of great food trucks. And the master of all: The Grilled Cheeserie. It has a few amazing specialty melts including the pimento mac n' cheese and the Buffalo South grilled cheese. Even more fun is the option to build your own cheesy, melty sandwich of goodness. The worst part is the inevitably long line you're going to wait in.
Downtown & Franklin
What you're getting: Puckett's has everything that is great about American cuisine: amazing BBQ, juicy burgers, and (of course) some good ole Nashville hot chicken. The lunch menu features a nice selection of meat and threes with daily rotating specials. Don't be surprised however when your waitress informs you that the 'vegetable of the day' is actually mac n' cheese. Nice!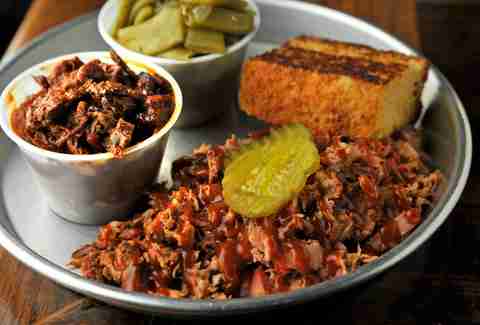 Best BBQ joint: Edley's
East Nashville & 12South
What you're getting: The brisket platter
It's true, Nashville has the BEST damn BBQ in all of Tennessee, but unfortunately, we couldn't put all of the great Nashville BBQ joints at the top of our list. Edley's is our pick due to the killer brisket platter and our intense weakness for the BBQ nachos. And GOOD NEWS: it recently started serving breakfast on Saturdays so you can now enjoy BBQ for every single meal of the day. You're welcome.
The Gulch
What you're getting: Wagyu filet mignon with risotto tater tots
It's true, a trip to Kayne Prime might cost you a small fortune but great steak doesn't come cheap. And this upscale steakhouse is hands down the best steakhouse in all of Nashville. As we've mentioned before, the bacon-topped maple cotton candy appetizer is spectacular. (It does uphold a bit of a dress code though, so don't go strolling in wearing your short shorts and flip-flops.)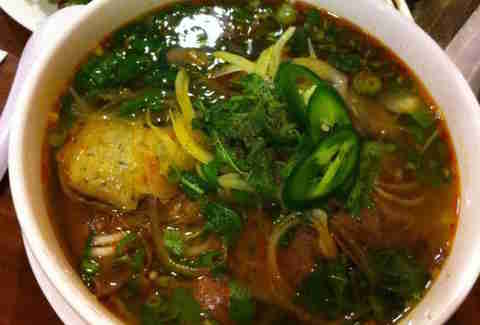 Charlotte Pike
What you're getting: Pho dac biet
Despite the long menu of seemingly unpronounceable dishes and the fact that it's hidden in a small hard-to-find corner of Nashville, VN Pho & Deli is easily the best Vietnamese restaurant in the whole city. Not only is the pho delicious but it's also ridiculously inexpensive considering how much food you get. Frequent visitors of VN Pho also rave about the avocado smoothies and the Vietnamese spring rolls.

Sign up here for our daily Nashville email and be the first to get all the food/drink/fun the Music City has to offer.