Nashville's food scene continues to expand at an astonishing pace. New restaurants are opening all over town, driven either by outside chefs wanting a piece of the Music City action or our own local culinary stars opening up their second, third, and for some, fourth concepts. There's no better time to live and dine in Nashville, where the hardest part of a meal is deciding what to try first. To get you started, here are our picks for the best new restaurants that opened in 2016.
Recommended Video
Can the NYC Steakhouse Survive?
Green Hills
Chef Deb Paquette carries her globally inspired dishes and thoughtful coupling of flavor and exotic spices to etc., the sister restaurant to Nashville favorite Etch. A welcome addition to the Green Hills neighborhood, etc. is a more intimate Etch, with just 68 seats. The menu highlights include dishes like the cheese pie with black olive quinoa caviar, eggplant raisin sauce, smoked red bell tomato sauce, arugula, and caper garlic vinaigrette. There's also the Portuguese ravioli with pulled pork, the day's catch, scallops, shrimp, mussels, and a celery, fennel, and asparagus slaw. Although Paquette's creations make it difficult to save room for dessert, you assuredly won't be disappointed with pastry chef Megan Williams' upside down plum cake or dark chocolate panna cotta.
Gulch
Having previously worked together at his New Orleans flagship, Restaurant August, James Beard Award-winning chef and restaurateur John Besh and his chef de cuisine Justin Cameron have gifted Nashville their signature, seafood-centric dishes steeped in low-country tradition. The casual, all-day kitchen opened in October on the ground level of the new Thompson Nashville hotel. Throughout the day, hotel guests and local diners can enjoy Southern-inspired meals like shrimp 'n' grits with fresh baked biscuits (provided by New Orleans' Willa Jean bakery), Besh's family secret gumbo recipe, or Porter Road Butcher's pork dirty rice. There's also fresh catch favorites like North Carolina trout, Florida Cedar Key clams, and blue crab cavatelli.
Wedgewood Houston
Chef Josh Habiger (Catbird Seat, Pinewood Social) and the team at Strategic Hospitality opened the kitchen at Bastion back in May. The bar opened a few months prior and was already driving nightlife traffic to the Wedgewood Houston neighborhood, with fans wanting creative cocktails like the Jack of No Trades, Black Sails, or Punch of the Day as well as addictive nachos. The 24-seat dining room is located around the main bar, tucked behind a secret sliding door. Half the seats in the house line the open kitchen, so you won't miss an ingredient as the cooks prepare an unforgettable culinary experience.
Downtown
If being Downtown's first 24-hour diner wasn't enough, Lower Broad's Sun Diner clenched its spot on this list with two simple words: donut sandwich. Designed as a tribute to the legendary artists of Sun Records like Elvis Presley and Johnny Cash, the diner sits right next door to the Johnny Cash museum. Tourists can enjoy the music memorabilia along the walls with dishes like the Love Me Tenders and Cry Cry Cry Hot Wings. Sun Diner's not only a great place to take visiting friends and family, but locals can rejoice in finally having the option of a quality, hot breakfast after a long night on the town.
Berry Hill
Founders Vui and John Hunt opened their first Juice Bar in Brentwood in 2013 and have since expanded to six locations and more than 30 franchises. Their newest venture, Vui's Kitchen in Berry Hill, showcases Vui's passion for health-conscious Vietnamese dishes -- nothing fried, no MSG. Her pre-made summer rolls with ginger peanut sauce, pad thai, and homemade soups became increasingly popular among Juice Bar customers, and Vui's Kitchen brings even more authentic Vietnamese dishes to the table. Try the banh mi with house-made pâté, the lemongrass pork belly, or the pho made with Vui's 12-hour bone broth. Save room for her coconut pudding, tapioca pearls, and chia seeds in coconut cream with ginger, toasted sesame seeds, and crushed peanuts. Wash it all down with a Vietnamese iced coffee.
East Nashville
Wild Cow owners Melanie and John Cochran opened Graze -- a plant-based bistro and bar -- in the spring in the former space of Silly Goose. The casual vegetarian restaurant offers breakfast, lunch, and dinner menus with an all-day bar, offering fresh juices and coffees to craft cocktails. The healthy and affordable options (the most expensive item tops at just $12) include small plates of veggie crab cakes, hot seitan and tempeh sandwiches, and roasted veggie alfredo with a house-made cashew sauce and the goose's couscous named after the former tenant. Brunch is served on the weekends with breakfast burritos of seitan chorizo and cast iron tempeh biscuits.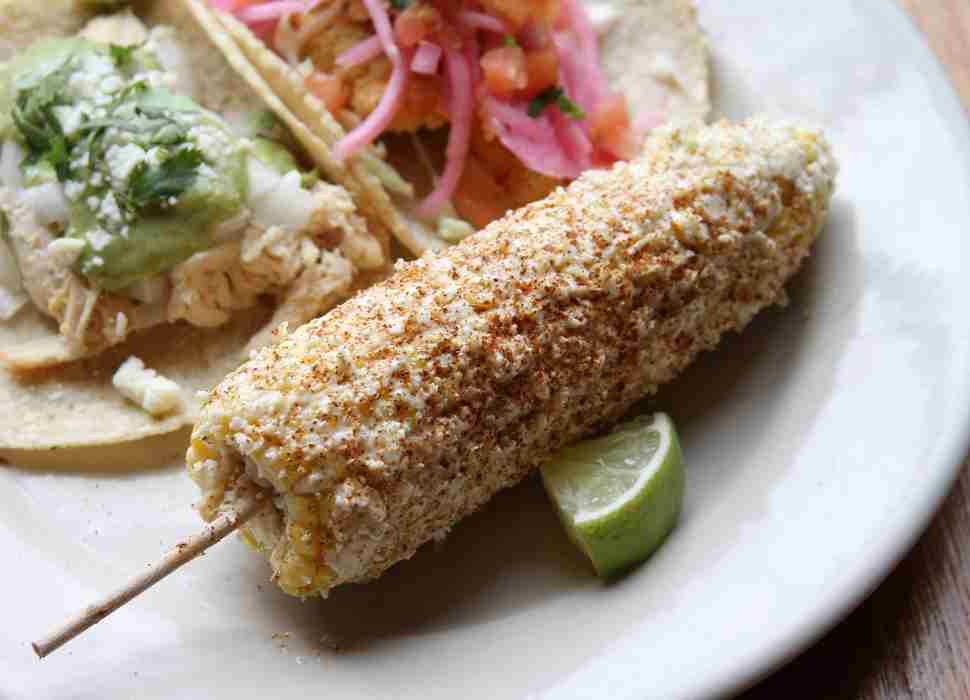 Germantown
Another successful opening from Fresh Hospitality is Little Donkey. It's handmade to order Mexican cuisine, located in the Germantown Market building next to Cochon Butcher and Juice Bar. Although the food is fast, the meats are smoked slow, the corn tortillas are pressed onsite in the open kitchen, and the margaritas are made with freshly squeezed juices. The fried catfish tacos are great, and the fried chicken is served quarter or half bird and soaked overnight in a three-chili brine. That said, the overall crowd pleasers are the street style tacos and sides like their corn on the cob topped with cotija cheese and ancho chili powder.
Midtown
Chef B.J. Lofback took his successful Nashville food truck, Funk Seoul Brother, and turned it into a new brick and mortar in Midtown. The menu of Korean and Japanese street food features sushi burritos -- loosely rolled seaweed wraps of rice, veggies, and an assortment of fresh fish -- poke bowls, and Korean barbecue tacos with bulgogi beef, caramelized kimchi, gochujang BBQ sauce, purple cabbage, Sriracha aioli, and ginger scallion salsa. Try the Titan Up sushi burrito with tuna, salmon, veggies, and unagi sauce or the non-fish Godzilla burrito with bits of Nashville hot chicken.
Gulch
Tom Morales of TomKats Hospitality (The Southern Steak & Oyster, Acme Feed & Seed) opened a new concept in the Gulch. Fin & Pearl offers fresh seafood through sustainable sourcing and a Southern hospitality experience that Nashville diners have become accustomed to with TomKats establishments. The shuck-to-order raw bar includes oysters (hot and cold), shrimp and lobster cocktails, a variety of fresh poke and caviar, and plenty of entrees for carnivores and vegetarians alike.
Inglewood
Chinese food takes on a Southern influence at East Nashville's newest dining spot built from the capable hands of Ryan and Ann Bernhardt. Ryan was formerly the chef de cuisine at Margot Cafe and Ann balances her time between TKO and managing City House. Notable dishes include the clam dip and fried wontons, fried rice with acorn squash, collards and egg, as well as cornmeal fried catfish with a black bean sauce. Another unique aspect is that the restaurant forgoes tipping and instead builds it into the prices to later be evenly distributed amongst all staff.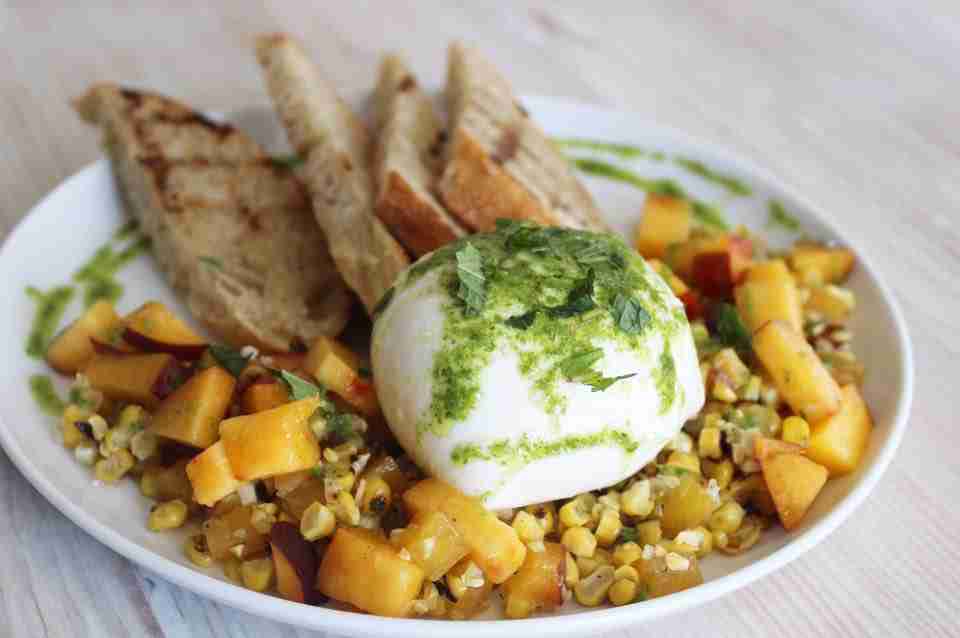 Sylvan Heights
This European-style marketplace, restaurant, wine bar, and bottle shop is a combined effort of Nashville native and sommelier Mattie Jackson, general manager Hannah Schneider, and chef Molly Fitzpatrick Martin. There's something for any time of day, whether you start with a coffee and pastry from Village Bakery & Provisions or build your charcuterie board with custom sliced meats, cheeses, and pickled items to enjoy onsite or take home.The restaurant is comprised of shareable plates from lighter options like butternut hummus, beets, and strawberry salad to more substantial dishes illustrated by the trout panzanella, beef sliders, and spiced lamb meatballs.
Sign up here for our daily Nashville email and be the first to get all the food/drink/fun the Music City has to offer.