It seems nobody has put up the "Nashville is now full" sign when it comes to restaurants. Music City continues to see more and more fantastic eateries springing up every year -- but especially this year. From breakfast-focused joints to high-end seafood and steak, the choices for where to eat in Nashville are better and more varied than ever, and thankfully the love is being spread to neighborhoods beyond the multi-story celebrity shrines of Lower Broad. Here are Nashville's best new restaurants of 2019.
MORE: Check out the 12 new restaurants we named best in the nation this year
Recommended Video
Thrillist's Best (and the Rest): What's the Perfect Fast Food Meal?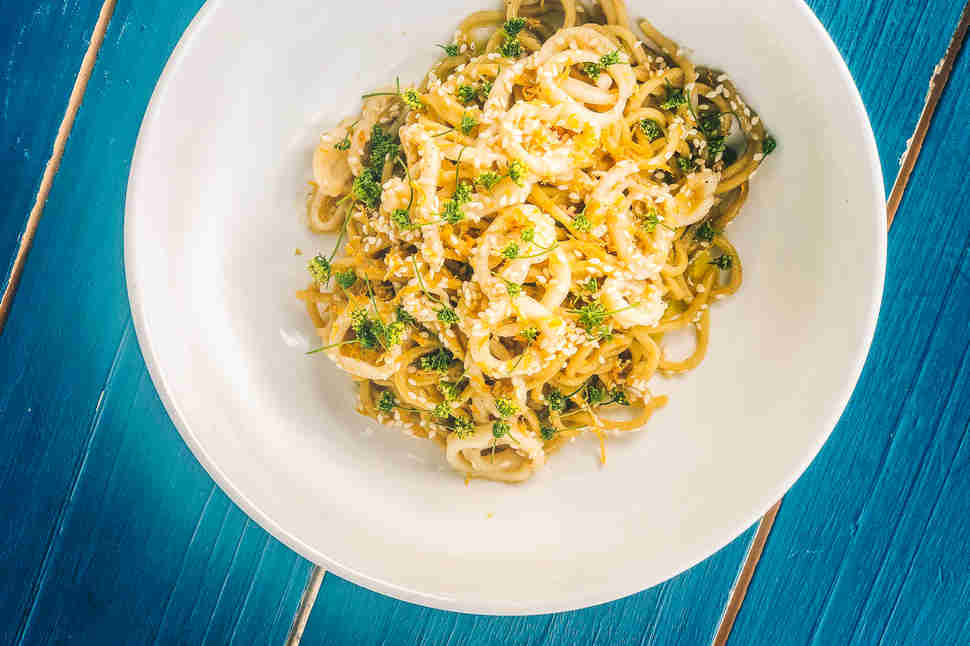 East Nashville
Popular pop-up featuring small plates and intriguing wines
You never know what to expect during a visit to Jason Zygmont's weekend pop-ups at Blue Sky Cafe, and that's exactly the point. The chef creates menus of wine-friendly small plates which he pairs with a constant rotation of intriguing wines that you won't encounter on every other list in town. Zygmont is not afraid to experiment with bold flavors and dramatic presentations, and you can order the entire menu sized for a couple to share for less than 100 bucks.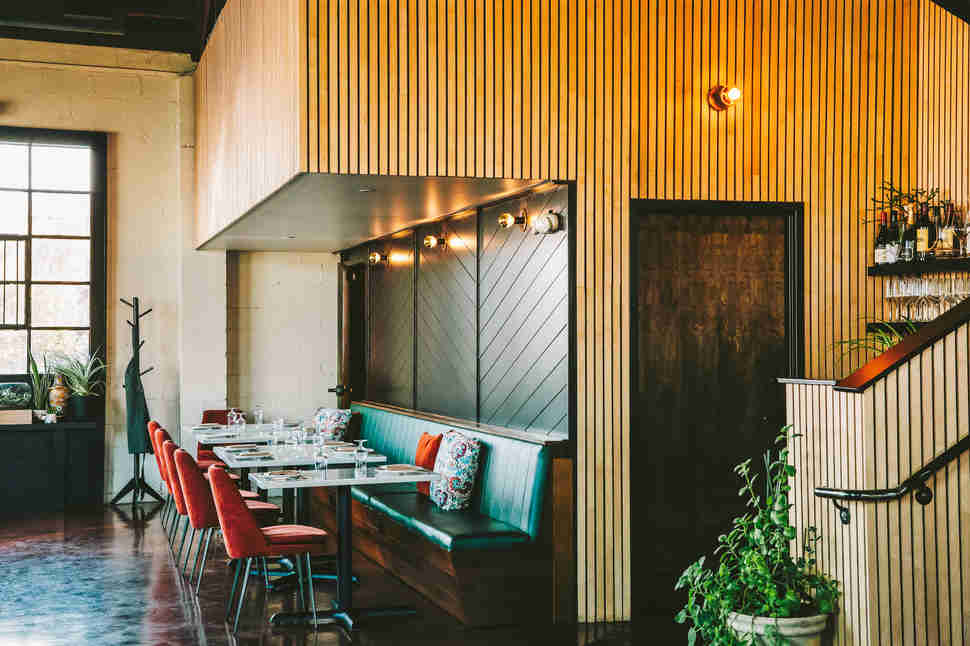 Germantown
Take a culinary journey through a talented chef's life
Chef Vivek Surti's cozy restaurant has landed on several local and national "Best of" lists for his inventive takes on a hybrid of Indian and American cuisine inspired by his experiences as a first-generation Indian-American. Each course of his seasonally changing tasting menu is introduced by the amiable chef sharing the inspiration behind his delicious recipes. By the way, the drink pairings are equally as inspiring. (It also made our national list of the best restaurants of 2019.)
West Nashville
A veggie-forward menu with plenty of options for carnivores
Located in the former fellowship hall of the converted church-turned-event space next door, Hathorne preserves the convivial attitude of a post-service potluck dinner. In addition to a fabulous cocktail menu and wine list to encourage warm fuzzy feelings that may have you chatting with the party seated next to you on the pew, the food offerings are designed for sharing with plates of exotically seasoned roasted vegetables and savory meats.
The Gulch
American izakaya experience serving Japanese soul food
When chef/owner Sarah Gavigan converted her Little Octopus into a modern izakaya named Bar Otaku, her fans wondered what the changes would mean to the menu and the experience. They needn't have worried, because the sort of soulful Japanese bar foods that characterize the izakaya experience are right in the chef's wheelhouse, with handrolls, fried treats, grilled meats, and rice dishes serving as the ideal accompaniments to off-the-beaten-path beers and cocktails. An upcoming hidden karaoke room should make the vibe even more festive.
The Gulch
Tex-Mex al pastor or al fresco
Nashville has been looking for a cantina like Superica for a long time. Situated in the corner of the white-hot Gulch neighborhood, there have been lines out the door and onto the spacious patio since the doors swung open on this shrine to the Tex-Mex classics of chef/restaurateur Ford Fry's youth growing up in Houston. From the most perfectly plated nachos you'll ever eat to deeply flavorful enchiladas, fajitas, and tacos, Superica is indeed super. And don't worry about the wait times; the festive bar is an excellent place to plant yourself until your name is called.
West Nashville
Indian street food served in a riotously colorful room
Chef Maneet Chauhan returns to her roots for this homage to small-bite Indian street foods, known colloquially as "chaat." The dining space is vibrant, full of fun colorful accents like a wall covered with thousands of multi-hued bangles. The menu is equally as flashy with engaging and interactive bites like the punnily named "Puff Puff Pass," semolina puffs with mung beans and potatoes or a spicy potato hand pie. Affordable main dishes also showcase bold flavors from pork to lamb to fish. Chaatable has quickly become one of the most visually engaging date night spots in town.
Hillsboro Village
Primo pies from the biscuit bosses
Biscuit Love owners Karl and Sarah Worley opened their original biscuit sandwich emporium because they realized that it's really hard to be unhappy at breakfast. On a family trip to Italy, they noticed that almost everybody smiled when they're eating pizza, so they returned with pies on their minds. Already dough experts, the Worleys developed an innovative four-day fermentation for their complex crusts and came up with nine fantastic recipes for house pies that pass in and out of the infernal wood oven in about 90 seconds. Add a tight menu of great beers and wines and a delicious Tiramisu whip for dessert, and you can see why this has quickly become a neighborhood favorite.
East Nashville
The breakfast taco joint this city needed
In the Southwest, bona fide breakfast tacos are a morning staple, but around these parts folks are more familiar with breakfast burritos from Mickey D's. Fortunately, Butcher & Bee chef Bryan Weaver has parlayed his personal obsession with the morning meal into a hip new spot to pick from a short menu of inventive tales on traditional tacos, a hangover-busting green chile cheeseburger, and a truly wonderful burrito overstuffed with chorizo, pork green chile sauce, cheese fried potatoes, and scrambled eggs. After a visit, you won't be a stranger for long.
The Gulch
A fresh approach on the traditional seafood house
Brought to you by the same team at 404 Kitchen, Pemrose demonstrates the same sort of clean, classic cuisine as their sister restaurant, but with a decided emphasis on seafood. From a raw bar featuring oysters, crab legs, and an ingenious pairing of caviar with Lays potato chips to inspired preparations of fish sourced from around the globe, Pemrose takes diners on a culinary voyage from plate to plate. Avowed meat-eaters can also pick from a darned fine version of fried chicken or an Asian-inspired ribeye dish.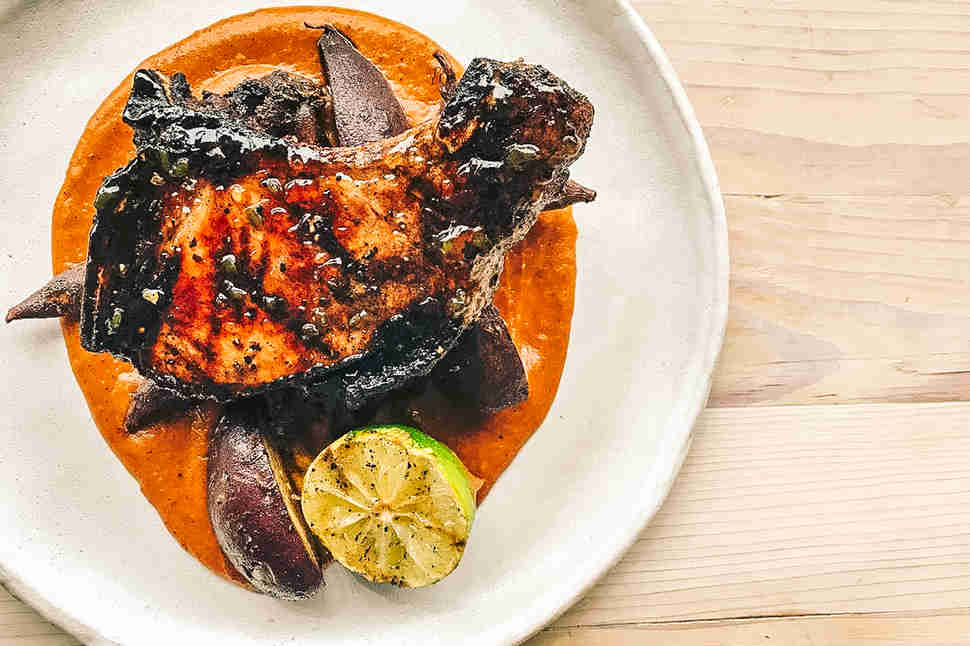 East Nashville
Open-fire cooking on display in a cozy environment
They're all about the hearth at Pelican & Pig, offering a variety of meat and seafood dishes cooked over the licking flames of the open fire. The menu is delightfully eclectic, demonstrating Latin, Middle Eastern, and Asian flavors as well as a down-home Creole BBQ Shrimp entree that may just be the best of the lot. Try to save room for one of their decadent desserts, because the pastry chef at Pelican & Pig is a local favorite.
Sign up here for our daily Nashville email and be the first to get all the food/drink/fun the Music City has to offer.