The pies, they are a-changin'. As Nashville continues to up its pizza game with the addition of Donatos, the total number of pizza joints in the mile between Pizza Perfect and DeSano is now at an even half-dozen. And that's just in that mile. If you've got a craving for a big baked bread circle topped with sauce, cheese, and whatever else -- look no further.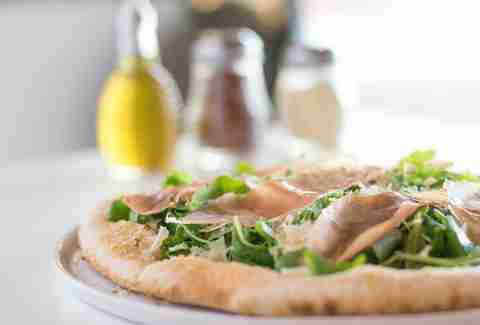 West End and Williamson County
Frequent visitors recognize that Porta Via is more than just a pizza spot. However, it still trades on its status as a VPN (Vera Pizza Napoletana)-certified pizzeria with super-traditional, Old World-style Italian. Add a menu of excellent pasta dishes and many varieties of gelato, and you've got plenty of reasons to visit.
Music Row (& other locations)
This popular pizzeria has more than doubled its seating area with the addition of a new bar and dining room, but crowds still pack the joint on weekend evenings. Fortunately, since the pizzas come out of the screaming hot stone ovens within a couple of minutes, you won't have to wait long for one of its premium pies, like the San Gennaro with San Marzano tomato sauce, sausage, peppadews, garlic, caramelized onions, scamorza, mozzarella di bufala, and pecorino Romano cheeses.
Music Row (& other locations)
The two boots in the name of this NYC-based pizzeria refer to the shapes of the state of Louisiana and the country of Italy, so it's no surprise that spicy Cajun flavors meld with Galbani whole milk mozzarella to create piquant pies. The pizzas are cheekily named after pop culture icons, so you'll have to read the menu closely to figure out the difference between "The Newman" and "The Dude." [Hint: the Dude really ties the room together.] A local favorite is "The Kitty," featuring hot chicken from Two Boots' neighbors across the street at Hattie B's.
East Nashville
Sometimes you need a perfectly greasy slice served up on a paper plate. The walk-up window at Five Points Pizza is the perfect equivalent of a culinary disco nap when you need some extra fuel to continue your bad idea exploits from bar to bar in East Nashville. To accentuate the NY vibe, there are NO SUBSTITUTIONS allowed on those slices.
Downtown
At Manny's in the Arcade Downtown, they've got that authentic Noo Yawk attitude in spades. The decor is nothing to phone home about (except the front of the building), but the pizza is legit, with thin crust or Sicilian styles available hot out of the oven. Its stromboli and calzones are also worth a try. Pro tip: You can park in the Arcade alley between Church and Union, and they'll bring your carryout order right to the car.
Downtown
Joey's brother Manny split off from the family biz to open his own House of Pizza in an old sandwich shop right off of I-40 at Fesslers Lane. Originally from Brooklyn, Joey brought his family and its recipes with him, and it shows. Get anything with meatballs on it: pizza, pasta, hell... order 'em on a plate.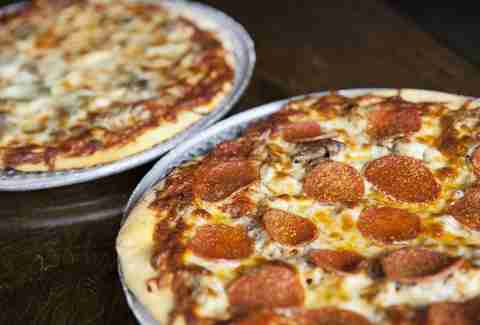 Germantown
If you've got some time on your hands and a hankering for some Chicago-style pizza, 312 Pizza Co. is the place to go. Good things come to those who wait, and the crowds and long cooking times of these deep-dish cheese bombs pretty much guarantee that you'll have to stretch your lunch hour to get in and out at midday. When your boss asks where you've been, blame it on the traffic.
The Nations
Just opening a new pizza parlor in this growing West Nashville neighborhood should be a recipe for rampant success, but when you do it the way Nicky's has, it's no surprise it's been a huge hit. Cooking in a coal-fired oven named "Enrico," named for chef/owner Tony Galzin's grandfather, the open kitchen at Nicky's pumps out close to a dozen varieties of red and white pies, plus other fantastic baked pasta and vegetable dishes, and some of the best antipasti and charcuterie in town.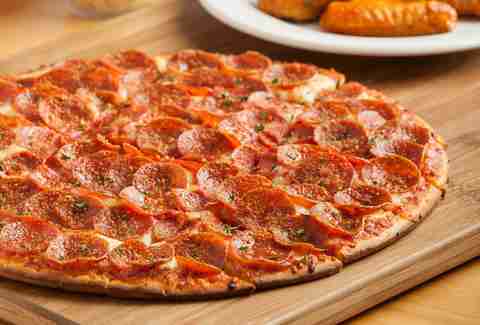 Music Row (& other locations)
Midwestern transplants to Nashville swear by this chain out of Columbus, Ohio, and for once, locals are actually listening to them. Thin-crust pies are covered from edge to edge with tasty toppings and then cut into party-style square pieces for easy sharing. The Founder's Favorite with heritage pepperoni, family recipe sausage, shaved ham, and banana peppers is particularly addictive. Don't keep count of how many slices you eat, since 12 sounds like a lot. And in a nod to its Music City location, Donatos actually features live music Thursday-Saturday nights.
Sylvan Park
This cozy little pizza joint is attached to its sister Italian restaurant and is a little more casual than the intimate bistro next store. Focusing on pizzas, pastas, and salad -- plus a great selection of affordable wines -- Nonna's Pizzeria is a comfy spot for an impromptu happy hour or date night.
North Nashville
Slim & Husky's has created a new category of restaurant with the invention of the pizza beeria instead of a mere pizzeria. Concentrating on craft beers and eminently customizable pies, lines frequently stretch out the door. By the time your pizza has made a quick pass through the conveyor oven, you should be ready for a second beer.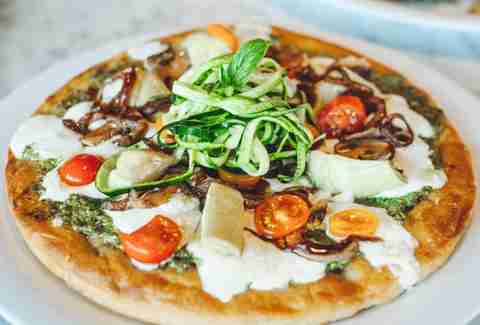 Eighth Avenue
Most people's experience with Mangia Nashville has been attending one of its weekend multi-course Italian dinner extravaganzas, complete with conga lines snaking through the dining room between courses and The Godfather playing on the restaurant's televisions. However, during the day and on weeknights, Mangia operates as a unique focacceria, serving sandwiches on a novel black-pizza-crust-like bread made using activated charcoal.
Germantown
Built around a precious little wood-burning oven, Bella Nashville is one of the best dining options among many at the Nashville Farmers Market. Its talented pizzaiolos take advantage of the fresh local produce of the market to create gourmet pies that are sized for one diner. With daily specials and a tight menu of regular recipes, Bella is a great place for a group to order the whole menu and share slices.
Sign up here for our daily Nashville email and be the first to get all the food/drink/fun the Music City has to offer.