Regardless of how the U of T games are going, you can at least be safe in the knowledge that Knoxville will always have an extremely strong restaurant game going on. So whether you're a local, or just passing through, here's where you'll want to grab a bite...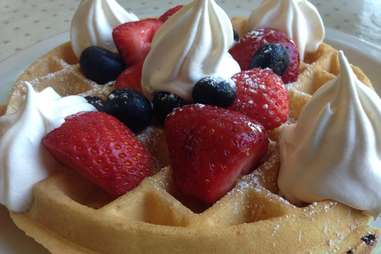 540 Union Ave
Pete's has been the city's favorite eggs- and hash-slinging diner for around 30 years. It's a classic diner with a sports twist, and tables and booths are fixed under framed photographs of local athletes and Little League teams. The friendly waitresses seem to float by, bearing coffee pots and plates of breakfast staples: eggs, bacon, sausage, biscuits, pancakes, French toast, etc. The hash browns are mounds of smashed potatoes fried on the griddle top, and the egg club -- layers of egg, bacon, lettuce, tomato, American cheese, and mayonnaise -- is the perfect little breakfast sandwich.
1807 Cumberland Ave
This place gets even more affordable on Burger Day (every Wednesday, with burgers starting at $5.50), but steel yourself for lines out the door. If you are not on a budget or are feeling more graceful, the eponymous downstairs cellar offers a more upscale dining experience: quiet, cool, dark, bartenders in crisp white shirts who perpetually cloth-cleaning the glassware. Down there it does end up feeling like a haven, even if you're only getting a Smoky Mountain Brewery beer while you wait for your table upstairs.

815 Melrose Pl
Down the hill from John C. Hodges Library on the UT campus, this unassuming dive's interior looks like a shrine to UT athletics. Reportedly Peyton Manning's preferred joint, Gus's is as Knoxville as coaching changes and summer construction, and yet it does not discriminate. See the huge poster of legendary Brazilian footballer Bebeto, and the Clint Eastwood collage. Fan favorites from the vast menu include steam-pressed hoagies with a heaping side of fries, as well as the burger, which rivals others on this list but drips with the greasy elixir from the griddle, which, as with any good dive burger, makes all the difference.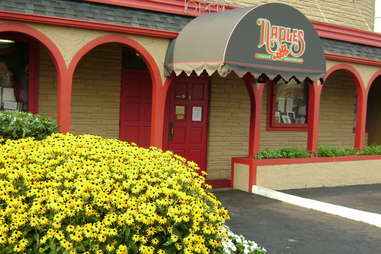 5500 Kingston Pike
Dim lighting, high-backed booths, checkered tablecloths, ivy-covered trellises, deep red walls adorned with paintings of gondola scenes still lifes of fruit and wine -- the décor at Naples does its best to evoke, if not authentic Italy, then someone's idea of authentic Italy. The food does most of the convincing. Menu items include chicken saltimbocca, pesce puttanesca, scallops pignole, and an excellent lamb osso buco. The daily ravioli special never misses, and if you book ahead, you and a date can enjoy your meal in a private, curtained-off nook.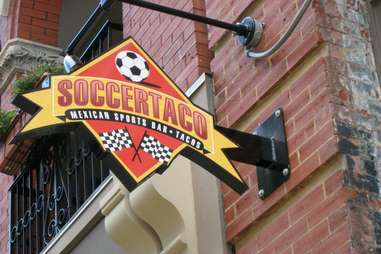 9 Market Square #101 and 6701 Kingston Pike
Termed "Super Bowl Nachos," Soccer Taco's famed dish piles shredded chicken or ground beef (or grilled chicken or steak for about $2 more), cheese dip, and either guacamole or sour cream on a bed of homemade potato chips (rather than the tortilla variety). Both locations offer your standard Americanized Mexican fare and knockout margaritas, but don't sleep on "The Real Mexican Team" section of the menu, featuring taco fillings from the less-consumed, though by now easy-to-find, parts of the animal (including chitlins, tongue, pork stomach, and cow's cheek), as well as tortas like the Mexicana -- chorizo, ham, queso, jalapeños, and beans -- pressed panini-style and served freshly hot still in the foil.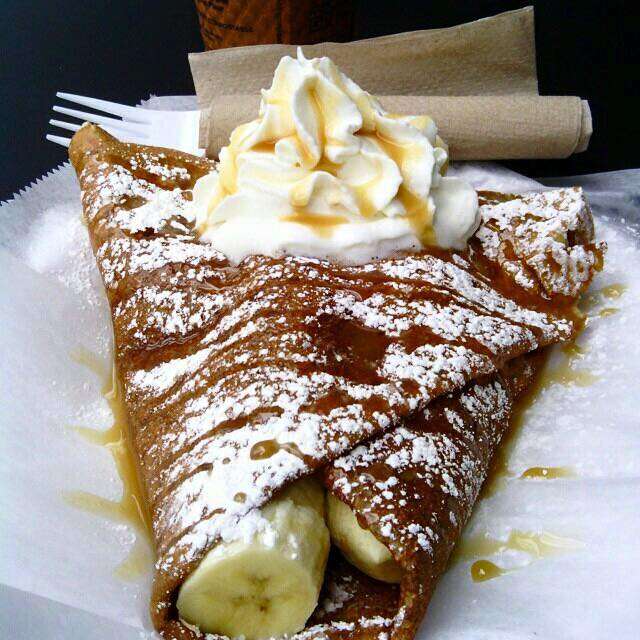 526 S Gay St and 161 Brooklawn St
Knoxville is no longer under the impression that crepes are only fruit-filled, whipped cream-topped desserts. The French Market Crêperie features both sweet and savory crêpes, like the ham and cheese, which can also be prepared Parisian-style: with butter, on a buckwheat crêpe. The sandwiches, like the elegant baguette a la maison -- imported Brie, apple slices, baby greens, and a drizzle of honey and balsamic vinaigrette on a French baguette -- are equally delicious.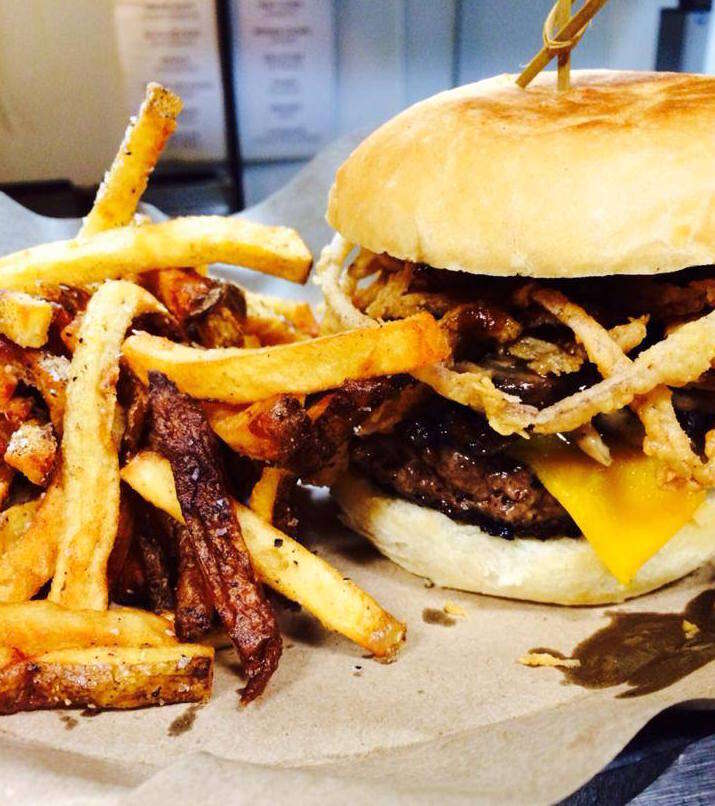 35 Market Square
Typical of the modern gastropub MO, Stock & Barrel takes the classic American burger and unhinges it from its usual fixings in favor of locally sourced ingredients. It's telling of the kind of restaurant Stock & Barrel is that the menu identifies the specific mushrooms on the bison burger (crimini, shiitake, and button, since you're wondering). Get your burger with an order of duck confit fries (hand-cut, with sea salt, grated Parmesan, smoked garlic aioli, and house-made ketchup), and pair it with one of over 70 bourbon options, or with a glass of perhaps Knoxville's favorite beverage: craft beer.
601 James Agee St
Underrepresented in many "Best of Knoxville" lists, it seems that only university students and Fort Sanders residents frequent this overlooked gem. While known for sushi, soups, Thai tea, and a BYOB policy (right next door there's a convenience store living up to its designation), Chaiyo does perhaps its best work with the pad Thai. It's sunk in a red-orange sauce and can be prepared, like much of the menu, to varying levels of spiciness. Most patrons stay between one and 10, but you can order the heat in the hundreds, and if you go high enough and clean your plate/bowl, you get a picture of your cherry-red face on the wall.
12 Market Square and 7240 Kingston Pike #172
The décor in this local favorite is simple and wood-heavy; you feel as though you're dining in a well-lit redwood. There's plenty of meat on the menu (andouille sausage, house-made lamb sausage, the ubiquitous Benton's bacon, among others), but carnivores should seriously consider expanding their range with one of the signature marinated or baked tofu sandwiches. The pizzas though, are Tomato Head's crown jewels and can be ordered by the slice during lunch.

3101 E. Magnolia Ave
In a region known for comfort food, Chandler's Deli has always seemed a cut above the rest. Maybe that's because it's no-nonsense, no-fuss, and lives by the principle that comfort food prepared to match your memory's platonic ideal really is the best way. Food is served on throw-away plates with plastic cutlery, and trays are on hand for your convenience. Standouts at this cafeteria-style eatery include the barbecue pork ribs, fried chicken, and nearly the entire assortment of tasty vegetable side dishes.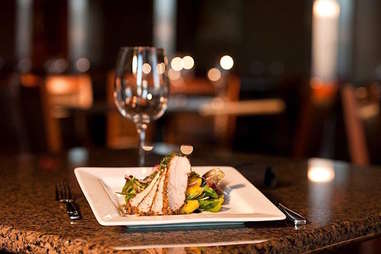 141 S. Gay St and 11383 Parkside Dr
A kind of comfortably mod interior, the aesthetic at Cru Bistro and Wine Bar is all big shapes, solid tones, brick walls, and hardwood floors under soft lighting. The menu mainly consists of creative small plates like The Tower -- layers of shrimp, lump crab, pico de gallo, avocado slices, romaine, and a casual smear of chili oil and honey-chipotle dressing. The knowledgeable staff will help you pair your dishes with flights, glasses, or bottles from their selection of over 70 wines available by the glass.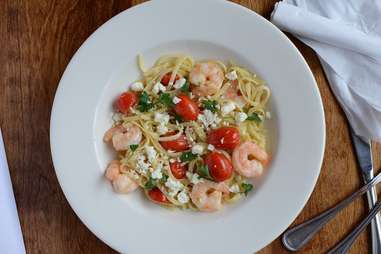 807 S. Gay St
Some nights the music crowd spills out of the historic Bijou Theatre and into the adjoining Bistro, bringing the party. The building's history is enough to warrant a visit -- Lamar House is one of the oldest commercial buildings in the city, originally built, according to the restaurant's website, for Thomas Humes, who died of a skin ailment before the building's completion -- but even if you're not charmed by that or by the painting of the naked Rubenesque woman hanging behind the bar, the food will keep you coming back. The menu rotates three times per year, and regionally sourced, seasonal ingredients make each dish a winning one.
600 Union Ave
East Tennessee is not the easiest place to find quality seafood, but Chesapeake's pipes it in fresh from all corners of the continent. Whether you prefer light and buttery or bracing and briny, the menu has a crustacean, fish, or mollusk to suit your palate. You can't go wrong with the cold appetizer platter -- chilled shrimp, smoked salmon, lump blue crab cocktail, spiced crab fingers, and oysters on the half shell -- or with the live Maine lobster, which might be, at the moment, milling about in the tank near your table.
Sign up here for our daily Nashville email and be the first to get all the food/drink/fun the Music City has to offer.
Robbie Hargett is a Knoxville writer. Follow his (mis)adventures on Twitter.