Everyone has to leave Nashville at some point (if only to see where the denizens of Lower Broad actually come from), but knowing these places are out there waiting for you might just take some of the pain out of it -- here are the 10 best restaurants this state has to offer that aren't in the city limits.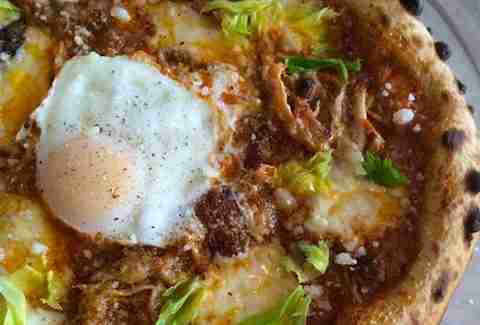 Memphis
Italian fare with Southern flair, it's no secret that Hog and Hominy is one of the best restaurants in Memphis, with the countless "Best of" lists it's reined among. They're on top of the spectacular food, from their wood-fired pizzas to their peanut butter pie, AND they have a top-notch bocce ball court for after-dinner competitions.
What you're getting: Poutine w/ neckbone gravy and any of their barrel-aged cocktails, like A Walk Down Stuck Up Street, loaded with Nashville's own Corsair Wry Moon whiskey.
Memphis
Located in a charming Victorian near the historic Overton Square in Midtown, Iris' Executive Chef Kelly English serves up some of the best French-Creole cuisine outside of Louisiana. The oysters are always served three ways, the lobster comes with a "Knuckle Sandwich", and the shrimp n' grits are arguably some of the best in the South.
What you're getting: Put your experience in the hands of the experts with a chef's choice three- or five-course menu with wine paired nightly by General Manager, Jeff Frisby.
Memphis
You're one lucky SOB if you've ever stumbled upon S.O.B (!). Memphis' first gastropub, it's located in the South Main Arts District, and puts out creative upgrades to contemporary pan-global dishes at affordable prices. Be cautious of the well-seasoned bar popcorn -- it's notoriously addictive.
What you're getting: Oxtail wontons or duck fried rice to start, the Cajun sausage hot dog w/ Brussels sprouts slaw to continue, and finish with the Jack n' Coke bread pudding.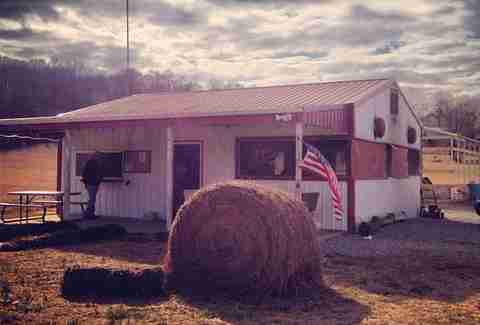 Dickson
Family BBQ in Dickson is just shy of an hour outside Nashville, but one of the most worthwhile drives for some fine, family-smoked 'cue. Located within a small, rural farm community called Yellow Creek, the joint's run by husband/wife team Randy and Vicky Lynch. Ribs, chicken, pork, beef brisket, and bologna, whatever you fancy, order it with plenty of sauce and eat it on the picnic tables outside to take in the beautiful Tennessee countryside.
What you're getting: Try the BBQ bologna w/ extra jalapeños, and cornbread hoecakes.
Knoxville
Tracks may be a fine-diner with an up-tempo, American menu and award-winning wine selection, but it still manages to keep things casual and remarkably relaxed. Their sister bar, DRINK, is right next door for after-dinner libations of craft cocktails, self-serve wine dispensers, and a small tasting menu from Bistro for late-night bites.
What you're getting: Try the house specialty seared scallops w/ local corn sauce, then move onto  the crisp Moullard duck.
Knoxville
You see this? It's called the Big Nasty, and it comes with double patty, double bacon, and double cheese. And yet, it's better than you think, because Stock is a community-driven, farm-to-table burger palace serving some of the best craft gourmet protein pucks in the state. The beef is sourced from the local Mitchell Family Farm, and the buns are made fresh daily from Knoxville's Flour Head Bakery. Sip a selection from their extensive bourbon menu with one of their flights like the Tennessee vs. Kentucky or the Ryes vs. Wheats.
What you're getting: Obviously the BN is a solid choice, but The Hurt Locker w/ pimento cheese & The Elvis with organic peanut butter and fried bananas also merit your attention.
Knoxville
For a vegan-friendly restaurant, these guys weirdly make some of the best meat-lover pies in town. Founder and Chef, Mahasti Vafaie, is a local food icon and pioneer of the organic food movement in K-Town, and what could have been an otherwise simple pizza and burrito menu, she turned into a powerful force likely to turn the most reluctant eaters into health food junkies. Sit on the patio and enjoy the people watching throughout the square.
What you're getting: The Lamb Sausage & Sundried Tomato, or the Benton's Bacon, Ham & Andouille sausage. Ask for a pairing from their diverse wine list to accompany the pie.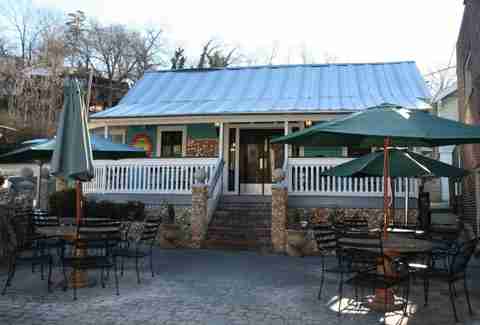 Chattanooga
Aretha Frankensteins modestly claims to have Waffles of Insane Greatness, and the entire breakfast menu could possibly be the best way to start your day or end it, being served from 7am-midnight. Located slightly off the beaten path, they make everything to order out of their tiny kitchen in the back. Enjoy your meal outside on their porch or patio, and sample from their solid beer lineup (Fat Tire!), too. 
What you're getting: Get a fat stack of pancakes or waffles. Or, if it's later in the day, try the shrimp & grits.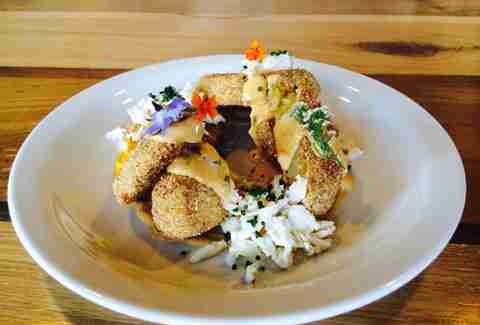 Chattanooga
A gastropub with a fresh, farm-to-table menu, Squirrel also boasts consistently rotating taps of local brews and infused-spirit cocktails. The visually stunning building it's housed in was made to feel like an open-air, outdoor room, complimentary to the balance of the industrial architecture and outdoorsy character of Chattanooga.
What you're getting: The roasted beet salad, Cuban tacos, or sweetbread po' boy -- and wash it down with a local brew.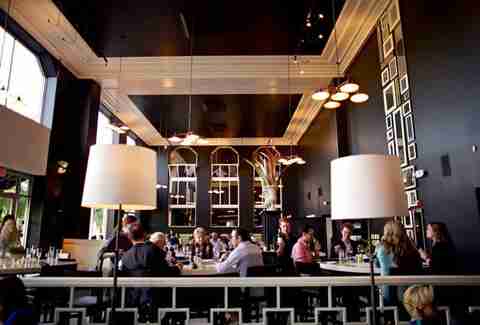 Chattanooga
Located just a block from the Tennessee Aquarium in Downtown Chattanooga, this swanky, speakeasy-style spot was converted from a century-old building that once was the world's first Coca-Cola bottling plant. The modern-French bistro houses an authentic raw bar w/ oysters & crab legs, as well as an evolving bar program for drinks like the Dixie Smash, w/ Chattanooga whiskey & cinnamon syrup.
What you're getting: Make it chef's choice at the raw bar or try the House-made Ricotta and Squid Ink Gnocchi.
Sign up here for our daily Nashville email and be the first to get all the food/drink/fun the Music City has to offer.