Despite Nashville's legendary hot chicken as well as what is, undoubtedly, the best BBQ in the state, there are in fact quite a few Nashvillians who enjoy their food served in the vegetarian fashion. If you happen to be one of them, then you're in luck. Nashville has no shortage of great restaurants with plenty of vegetarian and vegan options, but in case you aren't familiar with 'em, we're here to help out.
Recommended Video
This Restaurant Gives Brunch a Punjabi Twist
East Nashville
New to the East Nashville scene, Graze is the sister restaurant to The Wild Cow and has quickly become a favorite spot for veggie lovers. Serving a completely plant-based menu, Graze has plenty of delicious options for vegetarians and vegans alike. We're particularly fond of the mac & chorizo, which is pasta covered in a cashew-based cheese sauce and topped with seitan chorizo. Also on the menu is a dish called "goose's couscous" which is a nod to the Silly Goose, the wildly popular restaurant that came before Graze but closed rather unexpectedly. Graze has a breakfast, lunch, and dinner menu as well, but don't forget that it's closed on Mondays.
Berry Hill
This fresh Vietnamese restaurant is new to the Nashville scene, but we love it already. It's not an exclusively vegetarian restaurant, but the majority of the menu items can be substituted for veggie options by adding either a fried egg or lemongrass tofu in place of the meat. Some of the most popular dishes include the bánh mì sandwich, pho, spring rolls, and the bun noodle bowl.
East Nashville
It's a fact that Mitchell's has some of the best sandwiches in the city, but as it turns out, its menu includes several amazing vegetarian sandwiches as well. The BBQ Asian tofu sandwich is the most popular one, but there are quite a few other veggie options for you, too.
East Nashville
Little Octopus is brought to us by the same people that created Otaku South. While not an exclusively vegetarian restaurant, it has myriad veggie dishes with a focus on clean and fresh foods. If you're a pescatarian, it also has plenty of fresh and excellent fish options to browse.
Downtown
Don't let the scruffy exterior of this restaurant dissuade you. It has some of the BEST Thai food in Nashville, with plenty of great vegetarian options. Most of the main meat dishes can be substituted for tofu or vegetables. Just be sure to be real with yourself when picking a heat level for your pad Thai, and don't leave the restaurant having burned off all your taste buds.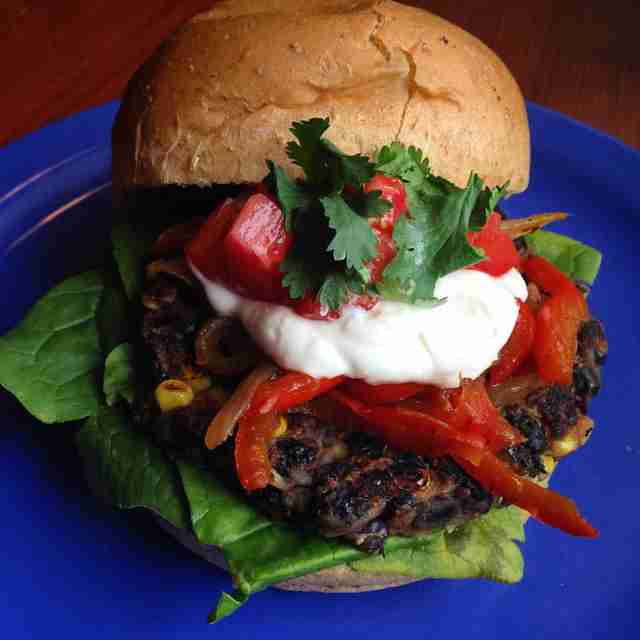 East Nashville
One of Nashville's most well-known vegetarian and vegan restaurants, The Wild Cow naturally has plenty of options for all you non-meat-eaters out there. With a great group of chefs who are always creating new dishes, it has constantly rotating specials, including tons of desserts, and its website is updated daily with the specials, so check there before going. And don't forget: it's randomly closed on Tuesdays.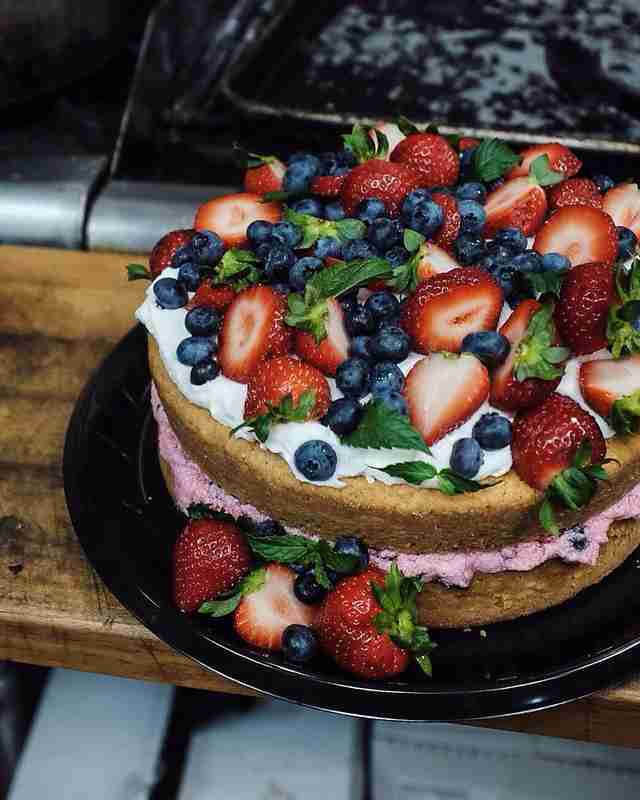 Vanderbilt
While technically on the Vanderbilt campus and only open while school is in session, Grins Vegetarian Cafe is open to more than just students and has nearby metered parking for the public. It has a ton of great vegetarian and vegan options, and the daily specials are internationally inspired, leading to a inventive and varied lineup.
West End
Hands down the best Indian food in all of Nashville, Woodlands is also a completely vegetarian restaurant (much like ~30% of India. The more you know!). The menu includes many authentic Indian dishes including paper masala dosa and vada pav. On the weekends it has a special buffet that is incredibly popular and includes varied options, which makes it a great choice for those new to Indian cuisine.
Berry Hill
This little cafe in Berry Hill is an all-vegetarian and -vegan restaurant with a rather extensive menu that includes over eight veggie burger options, vegan BBQ, and several filling vegetable bowls. It's basically the mecca of veggie restaurants in Nashville. The Sunflower Cafe also has a full catering service, which is great for groups with dietary restrictions.
East Nashville
A Matter of Taste Eatery is a relatively new restaurant in East Nashville, but it's gained lots of praise for its completely gluten-free menu. Even more, it offers loads of delicious vegetarian and vegan options, including a Mediterranean veggie sandwich and spinach & artichoke nachos.
Sylvan Park & East Nashville
Taco Tuesday should be open to vegetarians, right? Well, The Local Taco sure does think so. Its menu includes plenty of vegetarian-friendly dishes and tacos, including spicy avocado tacos, portobello mushroom tacos, and quite a few pescatarian options as well. And thankfully, margaritas are ALWAYS an option.
Germantown & Woodbine
This crêpe joint has plenty of great options for vegetable lovers. The menu features a nice variety of both sweet and savory crêpes and even the ability to design your own crêpe. It's a great veggie option for breakfast, lunch, and dinner.
East Nashville
When you hear "hot dog stand" you're not likely to think that it's a suitable place for a vegetarian to eat. However, this iconic weenie stand has an extensive menu of delicious dogs, and the best part is that you can get anything on the menu with a vegetarian (tofu) weenie. I Dream of Weenie has a regular menu and a seasonal menu that rotates daily, although you can always depend on the Sunday brunch menu with an eggs Benedict weenie on it.
Sign up here for our daily Nashville email and be the first to get all the food/drink/fun the Music City has to offer.