Mankind has been pondering the same questions since time immemorial: why are we here? What does the future hold? And where are the absolute best brunches in Nashville? Well, helping you out with some rock-solid answers to at least two of those questions, here are the finest bruncheries in Music City...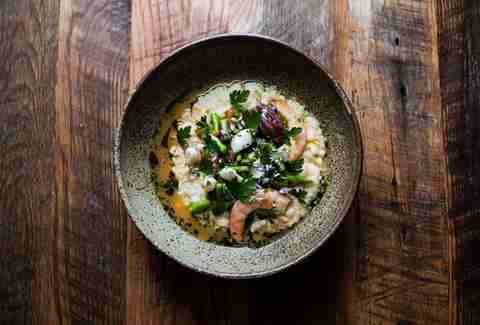 SoBro
Husk is best known for inventive takes on classic Southern dishes made with heritage ingredients. It also has an incredible selection of spirits in the cozy bar downstairs. Combine these two factors and you have a perfect recipe for a transcendent Southern breakfast. Think eggs Benedict with fried bologna and red-eye Hollandaise. Better yet, eat it.
Midtown
Part of the MStreet group, Tavern features creative Bloody Marys, mimosas, and sangria that flows like a river through the dining room as patrons feast on a menu divided into "Yolks" and "Griddled". Their hearty Tavern Burger is also available for more substantial fare.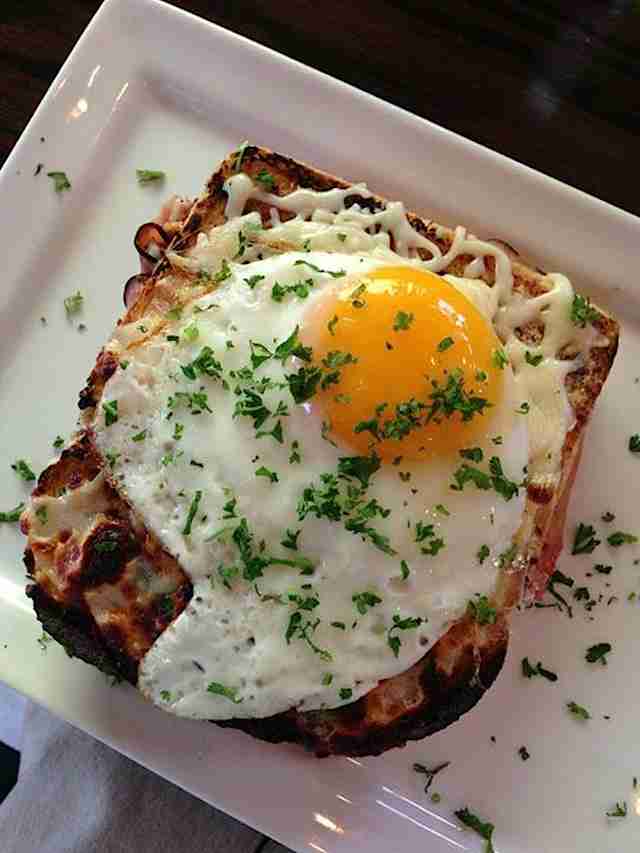 Music Row/Vanderbilt/Belmont
There's no need to roll out of the rack early for a Sunday brunch at this Belmont Blvd fave, since they thankfully serve the menu of breakfast burgers, sandwiches, omelets, and waffles until 5pm. As a bonus, bottles of wine are half price all day!
SoBro
​Even though The Southern is located on the ground floor of a huge Downtown office tower, it's not all business on weekends. Add a shot of Whisper Creek Tennessee Sipping Cream to your coffee and enjoy the eclectic brunch menu ranging from traditional egg and waffle dishes to Linguini with Brown Butter Sauce or a spicy Hot Chicken Salad. There are also a few clever salad dishes on the brunch menu, but really, did you schlep all the way Downtown for salad?
West Nashville
Hidden away in Rock Harbor Marina on the Cumberland River, Blue Moon Waterfront Grille is an excellent choice to al fresco brunching while you watch novice standup paddleboard enthusiasts attempt to stay upright and pretend that one of those staggeringly large yachts docked nearby is actually yours. Don't worry, the shrimp served in the shrimp and grits dish didn't come from the Cumberland.
East Nashville
Chef Margot McCormack's two eateries in East Nashville are both quite popular for weekend brunch. Lines of hushed East Nash residents wearing sunglasses (even, in fact especially, when it's cloudy) stretch out the door of Marché to get inside and sit down to a revitalizing meal of inventive pastries, delicate crepes, or steak and eggs. Thankfully, there's also a wide variety of coffees, vinos, and sparklers to help you rehydrate, too.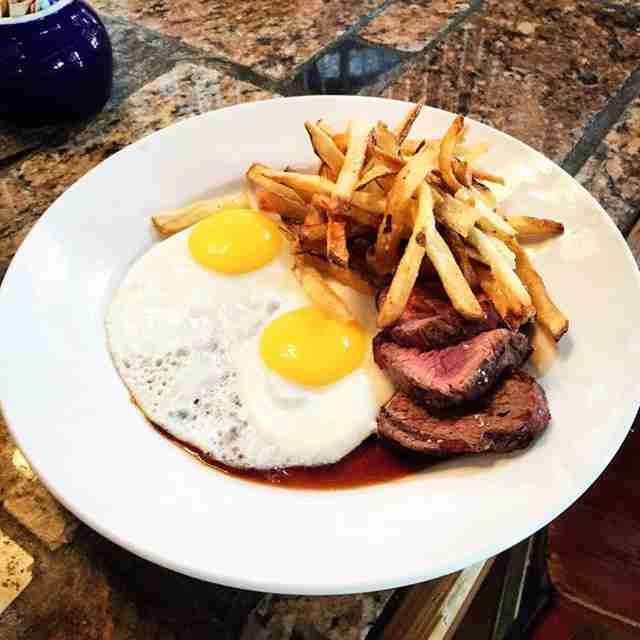 East Nashville
Around the corner at Marché's older sister, Margot Café & Bar, Chef McCormack changes her brunch menu on the fly, based around whatever leftovers remain from last night's dinner service. Considering the quality of ingredients that she utilizes in her kitchen, that hash and eggs dish you're enjoying for $8 might just be made with a $40 ribeye. Take advantage of her largesse!
West Nashville
Yeah, the Loveless is way the hell out in West Egypt, and it has a reputation as a tourist destination, but those biscuits and fried chicken are definitely the real deal. The next time an out-of-town visitor demands that you drive them all the way to Loveless, just enjoy the trip and know that you're about to experience a remarkable and authentic Southern breakfast. And you can secretly revel in the knowledge that they do serve booze with breakfast if you ask.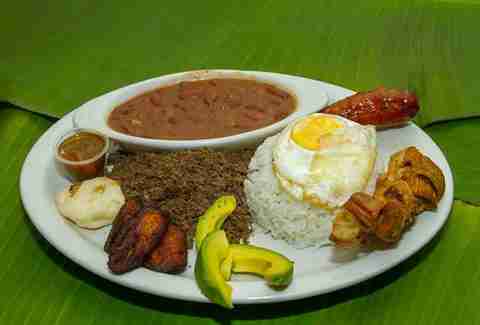 Berry Hill
A couple with Cuban and Venezuelan heritage operates this multi-ethnic eatery near the Nashville Zoo, and they bring the best of both cultures to the table as part of an excellent brunch menu. Try the arepas with scrambled eggs and queso fresco with a bracing cup of Cuban coffee. Or order anything with roast pork, because at Guantanamera, they apparently brine their pigs in opiates. It's that good.
West Nashville
A rockin' club by night and creative eatery by day, The Fox serves inventive cocktails and craft beers all the time. But during the popular weekend brunch, they know exactly what you need. Perhaps the most brilliant item on the menu is the opportunity to enjoy donuts from Fox Donut Den without having to fight the blue-haired church-going Cadillac-driving crowds in Green Hills. Finish off brunch with a plate of chicken and waffles and you're pretty much done for the day.
Music Row/Vanderbilt/Belmont
In addition to strong Bloody Marys and a creative menu of huge omelet dishes, Jackson's offers some tremendous people-watching opportunities during weekend brunches from their dog-friendly patio; first, you can enjoy a Screwdriver while you watch the same tourists move forward about 10 spaces in line across the street at the Pancake Pantry where Garth Brooks did indeed eat breakfast once. Secondly, the walk of shame shuffles of Belmont and Vandy students making their way home wearing clothes that they didn't leave the house with last night is always entertaining.
Germantown
In the short time since it opened a couple years ago, Silo and its brunch have become a Germantown neighborhood institution. The chef-driven menu features elevated versions of Southern classic breakfast dishes like eggs Benedict topped with pulled pork and a croque-madame torqued up with house-made ham and pimento cheese mornay sauce. It's also famous for house-baked cinnamon rolls, whose sweet aroma fills the street and acts like an olfactory alarm clock for residents of the surrounding swarm of condos.
Music Row/Vanderbilt/Belmont
Yes, vegetarians & vegans get hangovers, too. And at Fido, they are standing by to soothe your weekend morning aches and pains with a selection of meat-free breakfast dishes like the Bubba Scramble with scrambled eggs, poblano peppers, red onion, jack & cheddar cheese, salsa, sour cream, hash browns & toast; as well as juevos served both ranchero and Cubano-style.

Carnivores need not feel left out thanks to plenty of excellent sausage and bacon dishes and the epic Local Burger made with ground beef and lamb, Tennessee white cheddar, caramelized fennel + fig aioli, crispy onion, pickle, and lettuce on a bun. Add any of their long line of coffee and espresso drinks and survival seems likely, no matter how you felt when you arrived.

Sign up here for our daily Nashville email and be the first to get all the food/drink/fun the Music City has to offer.