Music City's been getting some applause of its own recently for its unique and amazing food scene -- but that spotlight both giveth, and taketh away, and for every shiny new spot getting its day in the sun, there goes a classic eatery or an under-the-radar opening unfairly getting overlooked. Well, we're here to redress the balance...
Hillsboro Village
Once upon a time, Randy Rayburn was among the hottest young restaurateurs in town. Sunset Grill was the place to hang out and see famous musicians & celebs. Of course, inevitably, time moved on, styles changed, and Reese Witherspoon started hanging out in Pinewood Social. But the food remains just as good as it ever was -- the "Classic" menu features the Voodoo Pasta and Coca-Cola ribs that fueled many misspent youths, while the rest of the menu offers an ever-evolving roster of modern American-style local goodness.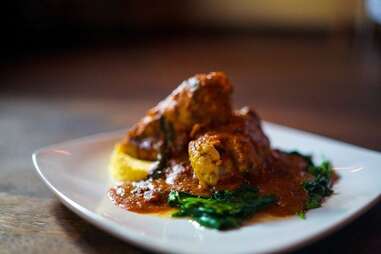 West End and Williamson County
Sometimes if a place has kids drawing on the paper tablecloths with crayons, people's critical judgement can be (gasp!) unjustly compromised. This is one of those places. Doodling little ragamuffins aside, if you want a decent Italian meal, Amerigo will give you just that. Expect the delicious likes of Noble Springs Mac & Cheese made w/ regional pimento goat cheese, mozz, crispy country ham, and a panko-Parmesan crust.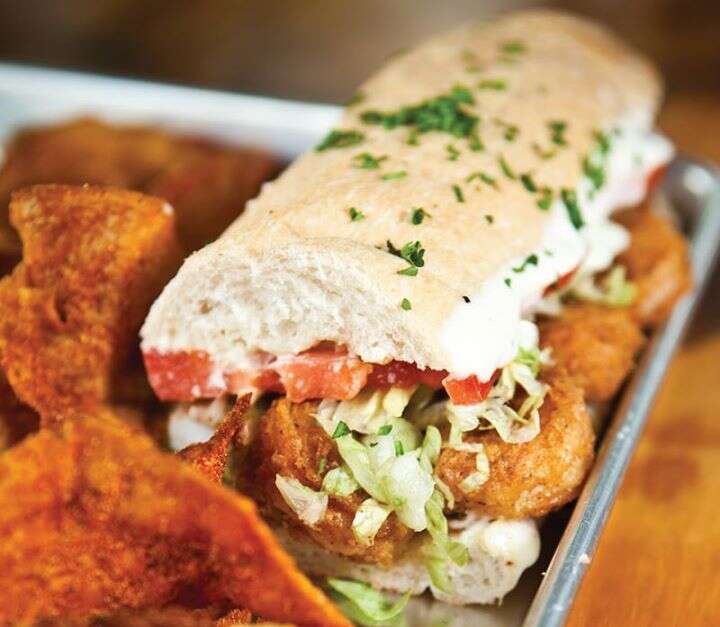 Berry Hill
It's never helpful when you have to give directions to a restaurant using other dining options as landmarks, but unless you spend much time on Bransford Ave in Berry Hill, odds are you haven't encountered Patrick's Bistreaux (it's across from Monell's). Well, his Cajun/Creole menu is delicious, and he even gets Leidenheimer bread from New Orleans for po' boys with heaps of fried catfish, shrimp, chicken, or oysters (aided by bottles of Crystal hot sauce, available by request from his kitchen stash).
Downtown
Most people know the Capitol Grille at the Hermitage Hotel as a top-shelf fine diner serving fantastic food, and charging a top-shelf amount for it all. But what most people forget is that this is a hotel restaurant, and as such they serve lunch, too -- the Daily Blue Plate Specials feature the craft and care of the fancy dinners (with dishes like Double H Farms Meatloaf w/ buttermilk mashed pots on Weds, and Cornmeal Fried Catfish w/ Napa cabbage slaw & hush puppies on Fri), but at a mere $14. Plus? They'll valet your car.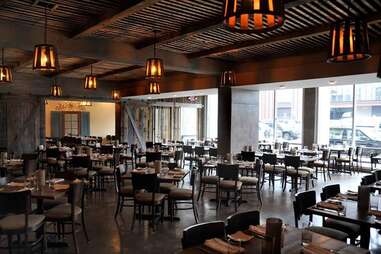 SoBro
It's tough to grab attention when you open a resto in between press-magnets Etch and Husk, so it's no surprise that when Chef Trey Cioccia swung open the barn doors of The Farm House in '13, he had a little of his thunder undeservedly stolen. But his menu is still fantastic. And his favorite farmer? That would be himself, since he grows many of the ingredients for his kitchen in his own garden. Expect dishes like a Tennessee caprese w/ heirloom toms, compressed watermelon, and house-made mozzarella, and a hot chicken homage topped with biscuit puree, kohlrabi, and candied chicken skin.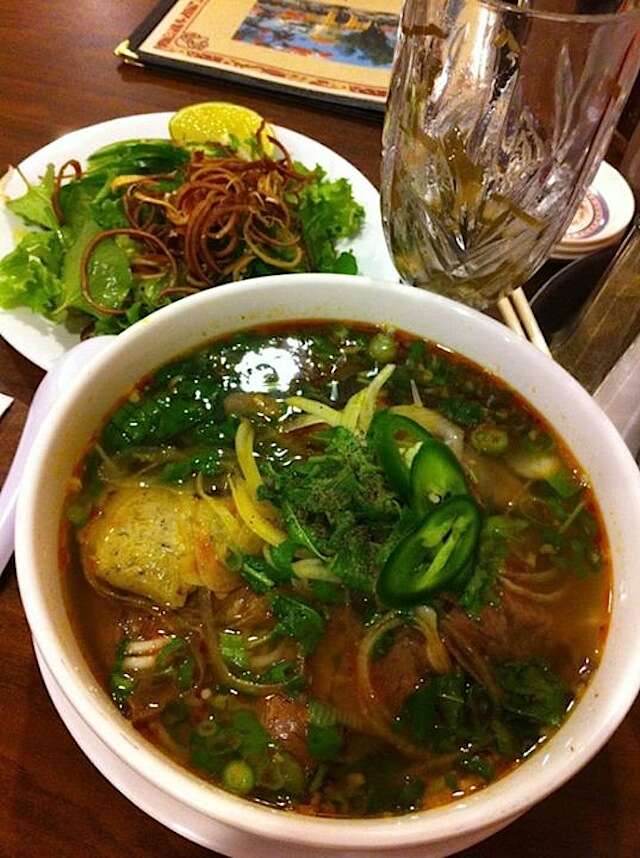 Sylvan Park
While its Charlotte Pike-area neighbors Kien Giang and Miss Saigon might get more attention from Nashville fans of Viet fare, VN could actually be the best of the lot. And being partially hidden around the corner of a blink-and-you'll-miss-it strip center, and protected by a suicide left turn across traffic upon exiting, VN almost seems like it's trying to keep diners from finding it. But those who brave the journey discover a world of spicy wok-fried goodness and luscious bowls of pho, as well as deliciously unpronounceable dishes like Mi Xao Mem (Vietnamese stir-fried egg noodles) or Bun bo Hue (a beef & rice noodle soup).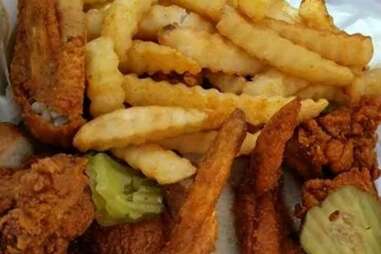 Germantown
Overshadowed by Prince's to the North, and stripped down to the barest of amenities, Helen's "Hella Hot" chicken is nevertheless delicious, and truly, scorchingly hot. Set up in an old construction trailer parked on the side of Rosa Parks Blvd North of the Nashville Farmers' Market, the menu isn't fancy, with the standard offering of breast or leg quarters, wings, and chicken tenders along with fries, pickles, and rolls as sides. Its only real downfall? It closes at 9pm.
East Nashville
We all know Nashville has a great and booming BBQ scene, and Papa T's is frequently -- and a little unfairly -- left out in the cold (even by the most reputable publications). You really can't miss it however, if you're out in Hermitage, thanks to the huge smoker in the parking lot pumping out their first-rate pork ribs, shoulders, chicken, turkey legs, brisket, and even the occasional special of a smoked ribeye steak -- and if that wasn't enough, an added bonus is Mama T, whose line of chess, chocolate, and pecan pies are sold across the midstate in grocery stores.
Sign up here for our daily Nashville email and be the first to get all the food/drink/fun the Music City has to offer.