10 Instagram food fails that we really hope you're not making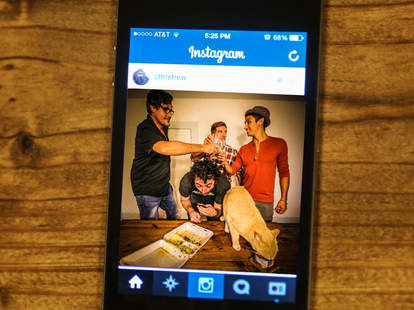 If there's one food people like to share on Instagram, it's super-hot burgers. But if there's a second through eleventh thing they love to share, it probably falls into one of the following categories of food-based Insta-awfulness. Here are the 10 Instagram moves that'll earn you the disdain of your followers, who wish you'd stop being such a terrible social media swallower.
Instagram/jocelynerickson
Pet feeding
The only thing less interesting than watching someone feed themselves.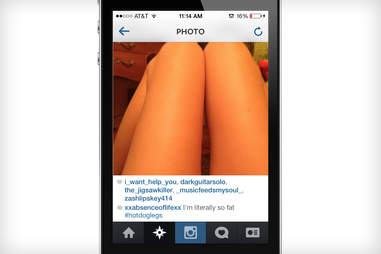 Instagram/xxabsenceoflifexx
Hot dog legs
And to think, we used to relish photos like this.
Instagram/kisstaylor
Saying you're fat when you're not
Hello, skinny girls in crop tops multitasking baking cookies and begging for compliments.
Instagram/easymoneysniper
Food knowledge fail
Kevin Durant, we love you, but Cabernet doesn't have bubbles in it.
Instagram/vivelafat
Clean plate club
The only person proud of you for finishing your vegetables is your mom, and she's not on Instagram.
Instagram/eglese
Your kitchen
Yep, that's where you make quesadillas and cereal and a full meal once every three months. It looks just like ours!
Instagram/cuhreeena
Ironic chain restaurant visit
That's really cool that you spent money at Chili's in a funny way, instead of the other way where you buy food you actually want to eat. Also those Southwestern Eggrolls are totally legit, yo.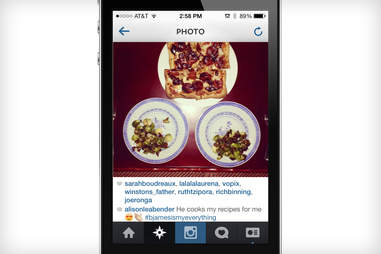 Instagram/alisonleabender
Boyfriend/girlfriend/husband/wife appreciation
We're happy you have someone who loved you enough to cook you a frozen pizza.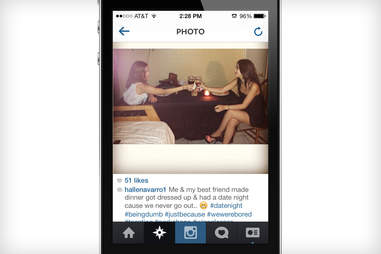 Instagram/hallenavarro1
Toasting
Instagramming a toast means bad sex FOR THE REST OF YOUR LIFE. (Side note: Instagramming a piece of toast is an aphrodisiac to anyone not on the paleo diet.)
Instagram/multiethnicity
Latte art
Bonus points if it's from Starbucks. Double bonus if it looks like it was finger-painted by a child.