Fast food can really break your heart sometimes, and not just via sodium and cholesterol. Establishments are always shaking up their menus, rolling out new specials, and generally trying to keep us guessing so we keep coming in the door, if we can still fit. Sometimes this is good (looking at you, McRib!). But sometimes the casualty of all this change is a beloved deceased menu item that simply can't be replaced in the barely-still-functioning hearts of those who ate and loved it. And then we just have to admit that even great burger-makers can have bad ideas sometimes. With that in mind, enjoy these memorable, bygone fast food items (and their often stellar advertising), rated on a scale of 1 to 10, with 10 being "Bring It Back Immediately!", and 1 being "Let's Both Pretend This Never Happened".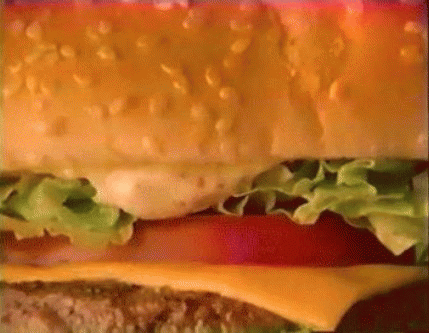 The McDonald's Arch Deluxe:
This was McD's attempt at a fancypants "grown-up" burger that didn't quite work out. I remember it -- it's not that it tasted BAD, necessarily, it's just that the whole thing seemed off. People don't go to McDonald's for refinement. Stone ground mustard sauce? Come on. Although the
fancy chef in their test kitchen
did have an overflow of style.
Bring It Back Factor:
2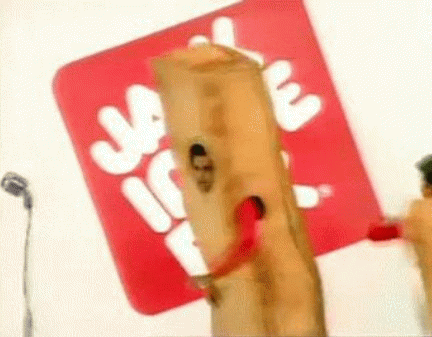 Jack In The Box Frings:
This one just seems like pure laziness. Frings were a simple, elegant combination of fries and onion rings (get it?!) for people who had difficulty deciding exactly how to get diabetes. Sure, JITB still carries both fries and onion rings, so technically you could buy both and just mix them up, but WHO HAS THE TIME?! Plus, look how happy the humanoid french fry and onion ring are to be
reunited in the commercial
. Stop keeping them apart!
Bring It Back Factor:
7