14 Amazing Hot Chocolate Recipes That Will Defeat Winter For Good
Sipping on the sweet, sweet chocolatey nectar of Swiss Miss after being dragged along by a tow rope for two hours was the only redeeming part of the lonely snake pit called ski school. But now as an autonomous adult, without something as hellish as SkiWees to juxtapose the taste of powdered hot cocoa packets, the mix is tasting a bit thin.
With that in mind, here are 14 homemade hot chocolate recipes that leave the store-bought stuff in the very dust it's comprised of. Thanks for nothing, Mom!
The caramel corn goes IN the hot almond milk. Seems weird/is delicious. Find the recipe here.

The most important caffeine vehicle you will ever encounter. Recipe here.
This is not your average hot chocolate. Or your median or mean hot chocolate for that matter. There're approximately 48 ingredients in this mug, so you'll definitely need this recipe.
With sweetened condensed milk and coconut milk, this is probably the richest experience you'll have all winter. Unless you bought an eight-day luxury package Groupon in Aspen. That's rich. Click, click, click!

The only acceptable use of cake-flavored vodka is to pair it with melted white chocolate, probably. Get the recipe.
Thrillist recipes editor Perry Santanachote's traditional Mexican bev has booze and ancho chile just like it's supposed to. Receta aquí!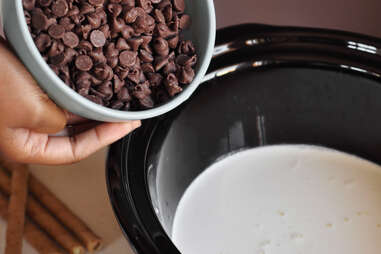 Try this out if you want to keep six quarts of the good stuff warm for a party. Or if you're just really into hot chocolate. Get that recipe!

Eat these lil' ganache balls as is or freeze 'em to be melted in a mug of milk at a later date. Recipe here.
This one is ridiculous. Add cayenne pepper for a spicy chili variation. Heat it up!!!

The renowned chocolatier's classic five-ingredient recipe is basically just melted chocolate. Recipe here.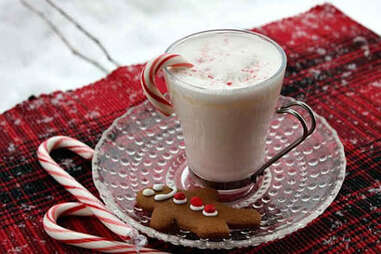 A lot of people don't like mint with their chocolate, which is kind of bonkers. This recipe is not for them.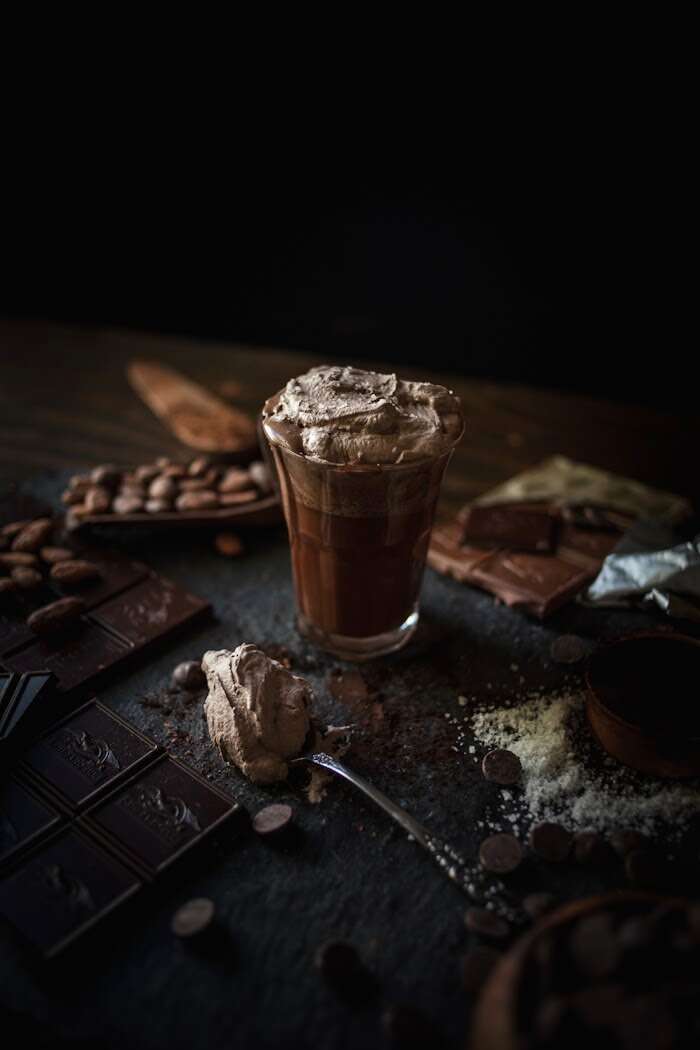 The sweet-and-salty chocolate whipped cream on top balances a super-rich, bordering-on-bitter dark chocolate drink. It's a pretty effing decadent recipe.

Drinking your calories is the easiest way to lose weight. Recipe here.
Carrie Dennis is an associate editor for Thrillist and is still pained by thoughts of ski school. Follow her on Twitter: @CarrrieDennnis.