Pizza: It's on Instagram! Which means you can have pizza anytime you have a few minutes to kill while waiting in line for something! Not currently waiting in line for something? Well, before you get back to actually having conversations with people, you should check out these 16 photos of girls looking really, really excited about their slices.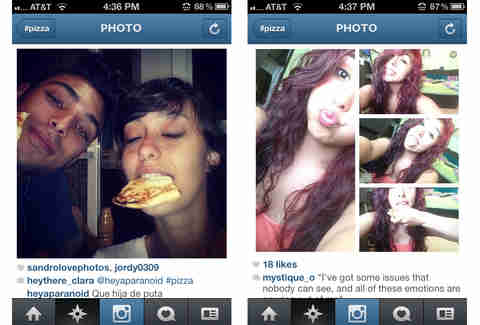 Mystique_O has issues that no one can see, whereas heythere_clara's are clearly visible.
#happymoment and #dominos, side by side for the very first time.
Wiktoriablok is playing it pretty cool with that slice of pizza, while that other girl gets really cheesy.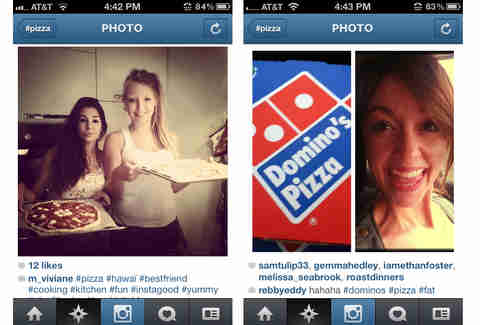 These girls look two entirely different kinds of deranged.
Strangely, the user awkward_sex has liked both of these photos.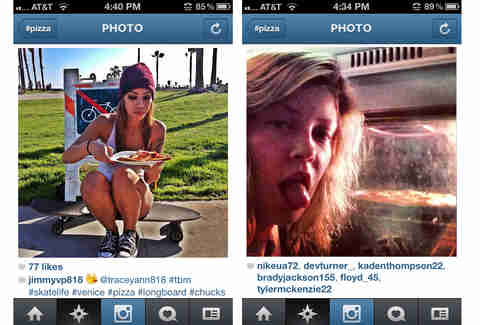 This is your pizza on a skateboard. This is your pizza on drugs.