When Jackson, Mississippi shows up in movies and on TV, it's typically some sort of historical piece. And, despite that delightful Emma Stone's presence, it's usually a less-than-pleasant depiction of Southern life. The reality, though, is that in the past few years, the food & drink scene has undergone its own renaissance, giving the City with Soul dining options that celebrate Jackson's rich cultural heritage while bringing it into the modern culinary landscape. 
To help you navigate the boiled peanuts and bluesy watering holes, we teamed up with restaurateur Tom Ramsey, Eat Jackson publisher Andy Chapman, Jackson Free Press features editor Kathleen M. Mitchell, and Cathead Distillery co-founder Richard Patrick. Yes, there is pie. No, it's not the disgusting kind they ate in The Help.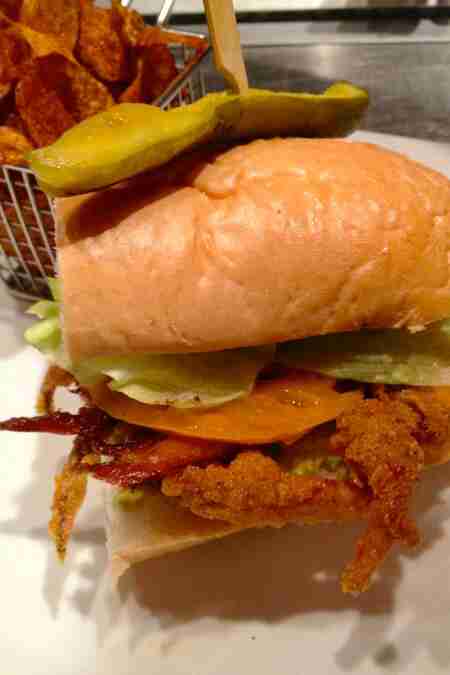 Parlor Market
For pure Southern goodness, head to Parlor Market for a sandwich. The Choctaw County Cheese-Steak -- a glorious mess of rabbit sausage and white cheddar -- is a stand-out, while seasonal specials like a crisp-fried soft-shell crab BLT with vine-ripe Mississippi tomatoes and housemade tartar, are equally delicious. Whatever you choose, snag some fried bread & butter pickles on the side -- they come with a smoky Comeback Sauce for dipping. 
Babalu Tacos & Tapas
It may seem counter-intuitive to grab an all-American meal at Jackson's top tapas joint, but the tableside guac-makers have also mastered the burger. It comes with rich white cheddar, smoky roasted tomatoes, buttery avocado slices, caramelized onions, chipotle aioli, and thick bacon. If you're ready to start the day's tippling -- hint: you are -- grab a Baba-rita: the house margarita has agave nectar, pomegranate juice, fresh-made sweet-and-sour, and Patron silver. 
Brent's Drugs
Just down the road from Cups, this neighborhood institution, which made its Hollywood debut in The Help and grabbed a name check in the book, has been operating since 1946, and happily maintains its old-school soda fountain style. Grab a stool and order a French Toast Sandwich -- two slices housing a fried egg and gooey American cheese. Pair it with a side of grits -- they're freshly ground at Delta Grind, located just North of Jackson in Water Valley.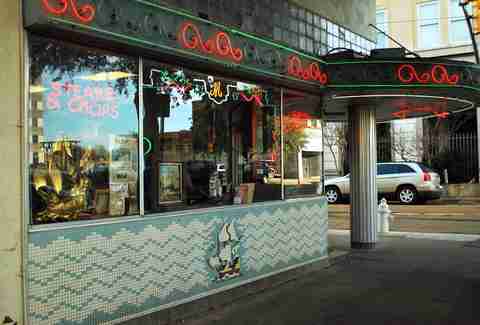 Mayflower Cafe
The Mayflower Cafe, a legendary downtown corner spot that's the longest operating restaurant in Jackson, is one of the top spots for the city's signature edible, Comeback Sauce; some people even credit the tiled, Greek-inspired eatery as the inventor. Most similar to remoulade, the creamy, orange sauce is a mayo-garlic-chili combo, and you'll want to try it over the Mayflower's Greek salad. And then take a bottle home to properly sauce all the fried pickles, boiled shrimp, and fried green tomatoes you'll be eating after this trip.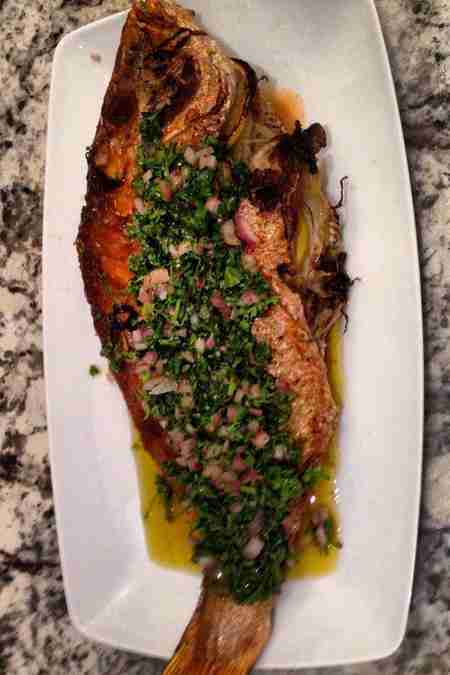 The Manship
This spankin' new eatery has made a name for itself with an entirely wood-fired kitchen. With cooking methods like that, pizzas are, of course, on the menu, and pies loaded with well-paired flavors like funghi, bacon, and egg are excellent. If you can bear it, though, opt for the fish instead. Check the specials -- the kitchen has been working on whole grilled options, like red snapper and sea bass, that can't be beat for presentation or flavor.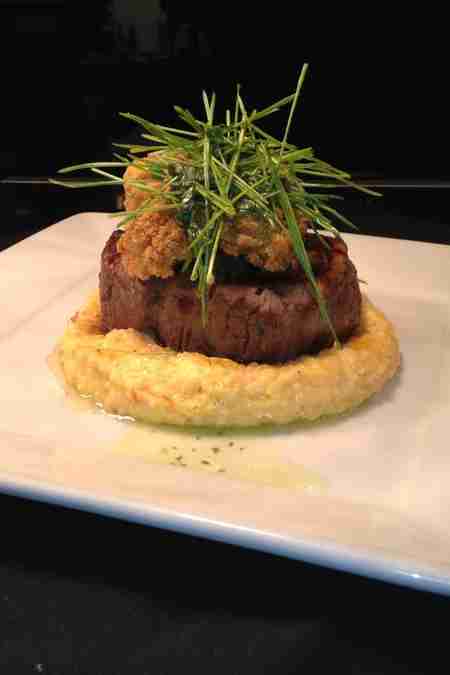 CHAR Restaurant
Sushi joints aren't the only places you should grab a bar-side seat: fine-dining restaurants' chef's tables also give diners an intimate, front-row view of the kitchen's inner workings. Grab a reservation for CHAR's six-person chef's table, forfeit the menu, and bank on the good taste of the chef... kind of like a non-raw-fish version of the omakase style you should opt for at your sushi spot. If the name doesn't tip you off, you'll be in for steakhouse specialties with a Southern twist. 

La Finestra
The Italian spot rolls out creative spins on classics from the Boot -- and house-made pastas play a starring role -- but Chef Ramsey recommends dispensing with the menu and sticking to the night's specials, which include things like a lemon-infused tagliatelle with pickled asparagus in whey brodo, or buccatini with braised lamb-cauliflower soubise & red wine. But if you're a stickler for the book, check out the ravioli carbonara. 
E&L Barbeque
In case you forgot, you are in Mississippi, so you'd better get some BBQ. This bare-bones 'cue joint is famous for their rib tips -- the meaty section on the lower end of spare ribs -- and they come smothered in the spot's subtly spicy sauce. 

1908 Provisions
The Fairview Inn's fine-dining side is headed by chef Gary Hawkins, who turns out consistently delicious Southern-inspired California cuisine, and the desserts are decadent and amazing. Be sure to grab a slice of rich pecan pie, a plate of apple fritters, or creme brûlée to finish the evening's eating.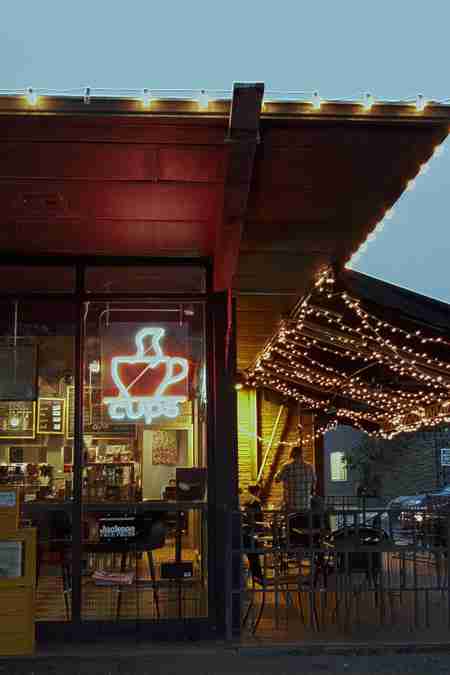 Cups
Within a year of opening their first Cups, Janice and Dennis Cameron began to dabble in coffee roasting. Now -- with 11 Jackson locations and a 12th slotted for Oxford this Spring -- all their beans are roasted just up Highway 51, and every shop still has that small coffee-joint vibe that regulars love. Start the day with a brownie and classic pour-over at the Fondren location -- the original -- and chat up the baristas about what else they're doing. Chances are you'll get a music or gallery rec for later in your day, since the Camerons make a point of hiring young artists and musicians.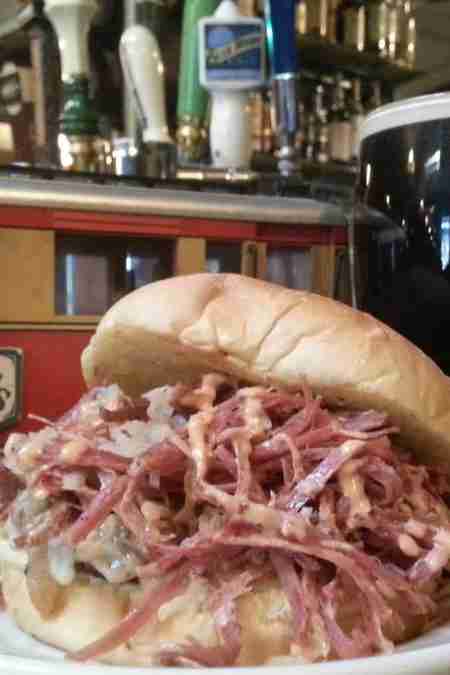 Fenian's Pub
For a tried and tested sample of Jackson nightlife, head to Fenian's Pub, an Irish bar in the historic Belhaven area. While it's not quite a dive bar, Fenian's boasts all the auras of a pretense-free neighborhood watering hole where you'll want to stay all night, and will wish the bouncer and bartenders knew your name and drink -- like everyone else in the place. You're guaranteed to see some live music, the taps are straightforward and extremely Irish (Smithwick's, Harp), the whiskey and Scotch selection runs deep, and their reuben is guaranteed to please late-night appetites.
The Iron Horse Grill
Grab a local brew, like Lucky Town's Ballistic Blonde, or an expertly-made cocktail from Tiffanie Ransome (named the best bartender in the city) while sampling local music. The spot's stage is a reminder that legends like Elvis and bluesman Robert Johnson are Mississippi sons. Since reopening at the beginning of the year -- it was shuttered after a fire in 1999 -- musical acts have ranged from Bill Morganfield -- Muddy Waters' son -- to local jazz favorites Southern Komfort Brass Band. There's also a blues museum on the second floor where you can ogle one of B.B. King's "Lucille" guitars.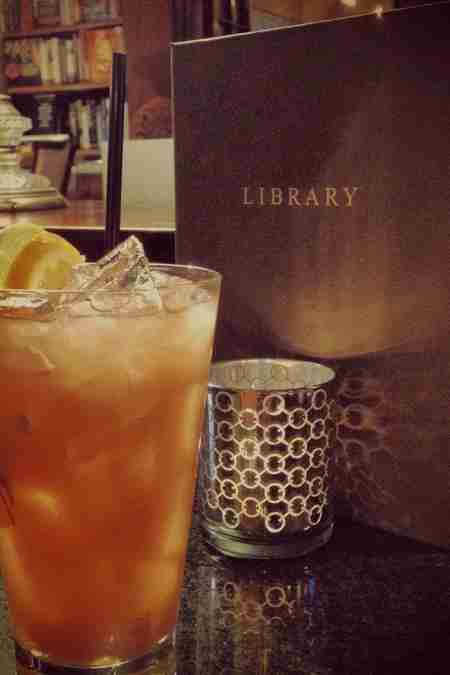 The Library Lounge
Tucked inside the Fairview Inn, a historic 106-year-old B&B where you should also grab a bed for the night, this quiet cocktail nook is located in the house's original library. In addition to a Civil War reading collection, shelves are loaded with Mississippi authored-books, ranging from Tennessee Williams to William Faulkner. Cocktails follow the theme, like the Eudora Welty, made with Cathead vodka, cucumber, Dr. Brown's Cel-Ray soda, and Domaine de Canton Ginger Liqueur. 

The Apothecary at Brent's Drugs
Remember when you were eating that French toast sandwich? Bet you didn't realize there was an impressive speakeasy tucked behind the innocent soda-fountain facade. The cocktail house mixes a range of classics, from a Sherry Cobbler to the Southern-bred Ramos Gin Fizz, as well as creative house concoctions, like the Hoodoo Flip, made with demerara sugar, egg, lemon, Angostura bitters, and barrel-aged chicory liqueur from Cathead, the state's only distillery. 
Fondren Public
The 30-tap craft beer bar just opened its doors last Fall, bringing a modern rustic vibe to its namesake neighborhood. You'll be able to grab a pint from Mississippi breweries, like Lazy Magnolia and Southern Prohibition, as well as beers without any Southern roots. If a night spent chatting sounds boring, get in on a round of bocce or shuffleboard. If you work up an appetite playing bar games, Parlor Market's chef advised on the bar menu, so this is bar food you'll want to snack on -- and the boiled peanuts are hard to pass up. 
Liz Childers is a national food/drink editorial assistant at Thrillist and would like to thank her Mississippi family for ensuring she knows the importance of a bottle of Comeback Sauce in the fridge. Follow her to Southern musings at @lizchilders1.