Normally the box your pizza comes in is adorned with a boring domino, a poorly designed hut that provides little shelter, or a Roman dictator enjoying some pizza prior to being brutally murdered. But many pizza boxes are canvases for artists to flex their muscles, and the pizza-obsessed/ Guinness World Record holder Scott Wiener has found 100+ of them, which he chronicles in his new book Viva La Pizza! (you can buy it here!). Here are five of the best ones from around the world: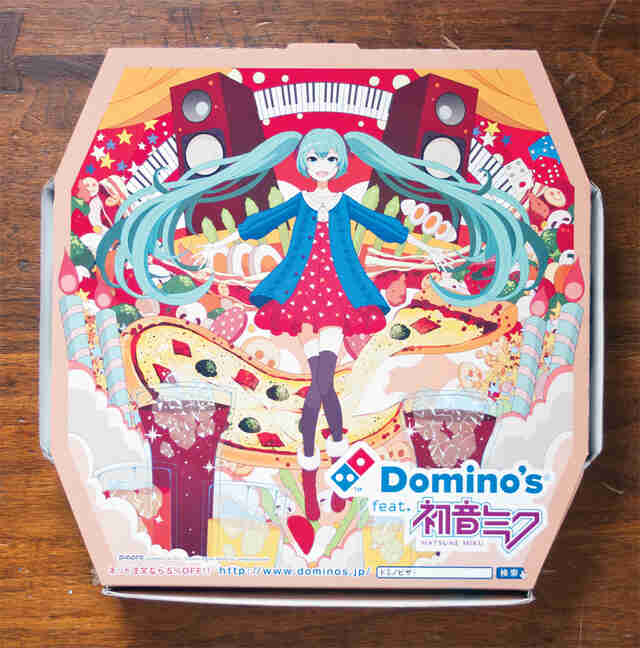 Where It's From: Domino's Japan
The Backstory: Domino's Japan featured "a singing synthesizer application with a humanoid persona" named Hatsune Miku on their boxes in March 2013. And if you downloaded a free app, you could "manipulate" the twee character to make it look like she was "performing" on top of the box. Knowing Japan, Hatsune body pillows went on sale shortly after.
Where It's From: Nowhere
The Backstory: This 80-piece puzzle would've given you something fun to do after devouring an entire pizza, but the company that made them (PackToy) went of business, so now you're stuck with 600 channels of TV and GTA 5.
Where It's From: Tony's Pizza Napoletana
The Backstory: Beloved SF pie shop Tony's Pizza made 10000 of these boxes designed by Ed Hardy, and sold them for $3 extra, with all the proceeds going to charity.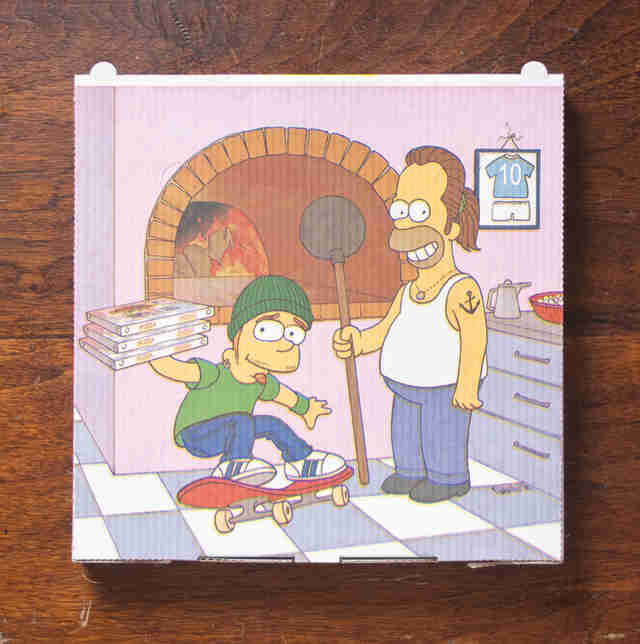 Where It's From: An Unidentified Amsterdam Pizza Shop
The Backstory: Matt Groening might have a cow if he saw this knockoff that kept some Netherlands pie temporarily warm.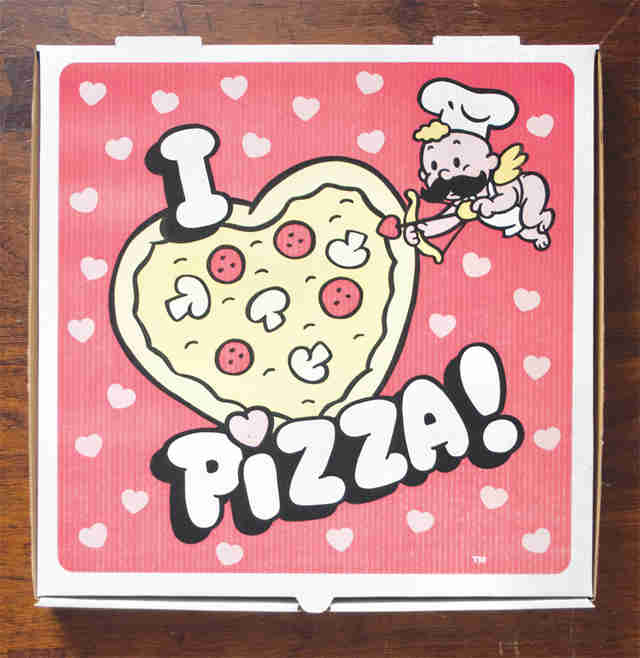 Where It's From: Pizza Shops Nationwide In The '90s
The Backstory: Roma, a company that supplies Italian restaurants with everything from cheese to the box the pizza comes in, came out with this design in 1996. This box not only expresses fondness for pizza, it also implies that babies can grow bushy mustaches.
Lee Breslouer writes about food and drink for Thrillist, and weighs about the same as he did in high school. Follow him on Twitter @LeeBreslouer, because you can't make a name that good up.