6 Spam Recipes That Are Actually Seriously Delicious
Are you offended by this headline because you think Spam is always delicious? If yes, then this article is doubly for you. If no, then you better eat up these six recipes right quick because you don't know what you're missing.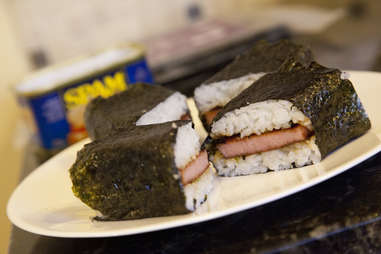 Use whatever you have hanging out in the refrigerator, just don't substitute the Spam. That would kind of negate this whole thing. Recipe here.
Otherwise known as "Mother Hen" toast, this dish is a fancy adaptation of egg-in-a-hole, but with some kind of pig product, in this case Spam, and creamy béchamel. Find the recipe here!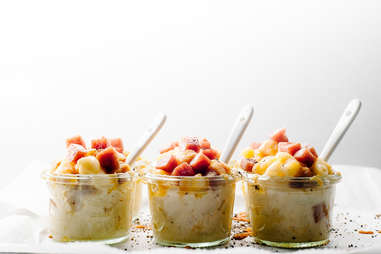 Simply a beautiful marriage. No objections here.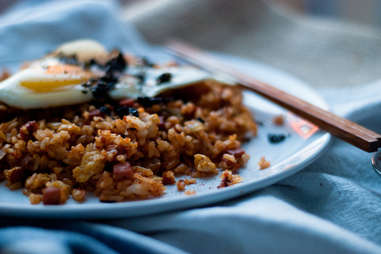 The saltiness of the Spam is a nice accompaniment to the spicy Korean red chili powder. Recipe here!
This pork-and-soy sauce flavor profile might actually make more sense than the original "Ramen Burger," whose popularity swept over New York a few years ago. Get that recipe!
Carrie Dennis is an associate editor for Thrillist and is a-okay with processed meat products. Follow her on Twitter: @CarrrieDennnis.