9 Ways to Roast a Whole Chicken in a Slow Cooker
This one time, my Mom's friend gave her a slow-cooker recipe that involved only a chicken, a packet of Lipton soup mix, and a can of cranberry sauce. It sounded pretty alarming, but her friend, a totally trusted food source, swore it was great so she gave it a go. And it was effing marvelous. So with that in mind, here are nine recipes that use the whole dang bird because slow cookers are amazing, you guys.
There's only five ingredients here, including the chicken. Recipe this way!

So it's Paleo-approved, which means that even though it calls for clarified butter, it's still healthy, right? Recipe here.
Cook breast side up to crisp the skin. Get the recipe!

This is similar to the aforementioned cranberry sauce/onion soup mix recipe, but also includes French dressing for an added fright factor. Do you dare?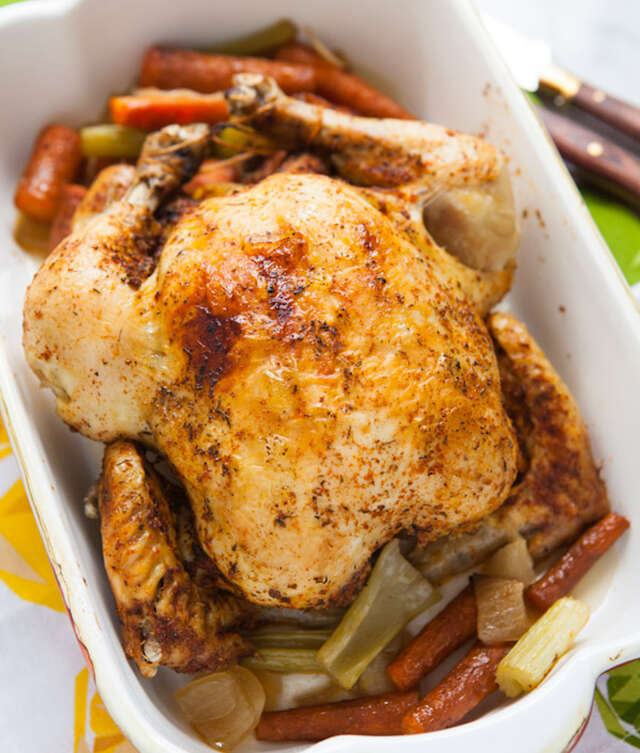 A loaded spice rub plus a bed of garlic cloves, onions, celery, and carrots lends this thing a whole lotta flavor. Rub it out.

This one also uses a dry rub, but a barbecue one. Add the wet condiments later if you know what's good for you. Recipe here.
It's a simple way to jazz up the standard recipe. Recipe is here!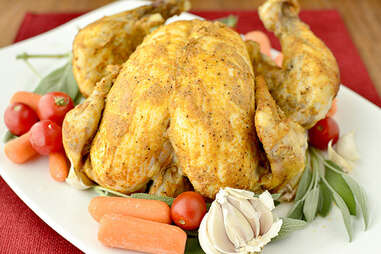 Remove the skin and use balls of tin foil in the bottom of the pot to prevent the chicken from boiling in its own fat. Though, if we're being honest, that doesn't really seem like something you want to avoid. Get the recipe.
Infuse this thing with fresh sage, rosemary, and thyme, then stuff your face and revel in the sounds of silence. Recipe here.
Sign up here for our daily Thrillist email, and get your fix of the best in food/drink/fun.
Carrie Dennis is a former editor for Thrillist and keeps her slow cooker on her desk. Smell what she's slow cookin' on Twitter: @CarrrieDennnis.