The spirit of Louisville is bourbon, and Louisvillians will judge you (harshly, if necessary) both by your favorite bottle, and whether you think Early Times is bourbon (it's not). They make it, they drink it, and they have some of the best bars to drink it in. But finally, The 'Ville's culinary star is also on an upward trajectory, with signature restaurants and new, world-class hotspots to match their 'tail scene. Here is where Louisville residents are indulging in their own local favorites, and, if you find yourself needing even more, head to Thrillist Louisville for hot openings and the rest of our longtime favorites.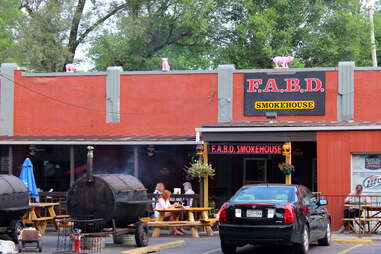 St. Matthews
Why you're here: Barbecue, beer, and bourbon in a totally laid-back, local-approved atmosphere.
What you're getting: You can smell the Frankfort Avenue Beer Depot long before you reach its doors, and that isn't a bad thing. Two large smokers use the low-and-slow method to grill up some of the very best barbecue in town. Plus? You get cornhole and makeshift mini-golf out back, with cold beer and bourbon never more than a few feet away.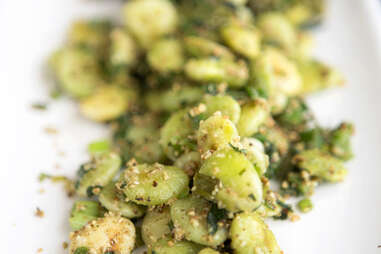 Clifton
Why you're here: They'll do justice to whatever your favorite steak is
What you're getting: Pat's opened over 50 years ago on Brownsboro Road and pretty quickly established itself as Louisville's signature steakhouse. But it's not all about the cow cuts at this old-fashioned restaurant. Frog legs and pan-fried oysters are up for offer and they are as well-known for their variety of side dishes, all served family-style, as they are for their aged, hand-cut beef.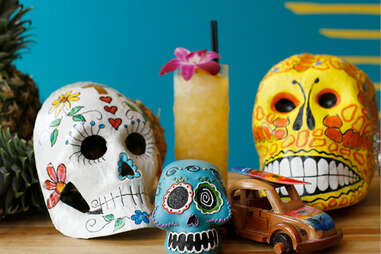 The Highlands
Why you're here: El Camino is trying its hardest to make Tiki drinks the second-favorite type of cocktail in the bourbon state.
What you're getting: The drink menu is loaded with twists on traditionals like a Mai Tai or a daiquiri, as well as large-style punch bowls, and their beers appropriately lean toward the SoCal direction, too. It's the closest thing you can find to a surf beach in Kentucky, and it's one of the best new bars not just in The 'Ville, but in the country, too.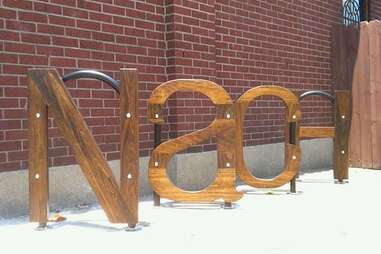 Germantown
Why you're here: A good outdoor area, a great beer selection, and inexpensive drinks.
What you're getting: Nach Bar is a well-kept Germantown secret. On the surface, it's just your run-of-the-mill neighborhood bar, but some would say Nach Bar is the soul of young Louisville's music-loving, sort-of-hipster, just-wanna-hang-out-somewhere-tonight youth. They embrace their dive-ier aspects, and they do it well.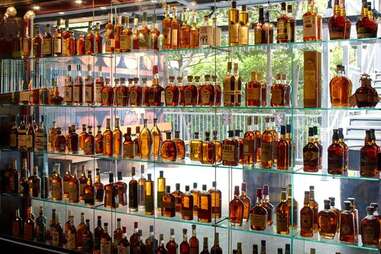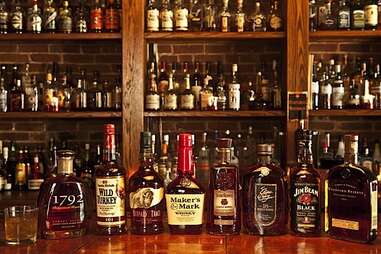 Clifton
Why you're here: Bourbon flights
What you're getting: Set in a building that dates back to 1877 (that's more than 130 years), Bistro's truly world-class selection boasts over 130 bottles, many of which can be sampled via their amazing flights -- the "Traditional", for instance, hits you with Jim Beam White Label, Wild Turkey, and Ancient Age; while the "Wheated" lines up Old Fitzgerald Prime, Weller Special Antique, and Maker's Mark.
Downtown
Why you're here: To drink bourbon in the 19th-century warehouses that once housed bourbon barrels from 19 distilleries.
What you're getting: The only establishment on this list with the distinction of being located on Whiskey Row, Doc Crow's serves down-home Southern fare, raw oysters, and a wide selection of whiskey and bourbon. They also make excellent mint julep lemonade, and carry bourbon barrel-aged beers to boot.
Looking for more places to eat and drink? Check out the rest of our guides to The 'Ville or sign up for our daily Louisville email.