The spirit of Louisville is bourbon, and Louisvillians will judge you (harshly, if necessary) both by your favorite bottle, and whether you think Early Times is bourbon (it's not). They make it, they drink it, and they have some of the best bars to drink it in. But finally, The 'Ville's culinary star is also on an upward trajectory, with signature restaurants and new, world-class hotspots to match their 'tail scene. Here is where Louisville residents are indulging in their own local favorites, and, if you find yourself needing even more, head to Thrillist Louisville for hot openings and the rest of our longtime favorites.
Downtown
Why you're here: Award-winning 'tails (their bar is on our best bourbon bars picks, too!) and signature plates, like charred octopus.
What you're getting: Proof on Main changed the culinary landscape of Louisville the moment it opened its doors in 2006. Located within the 21c Museum Hotel, the museum galleries spill into the dining room where rotating contemporary art exhibitions offer the perfect setting to enjoy the carefully curated dishes turned out by chef Levon Wallace and his team.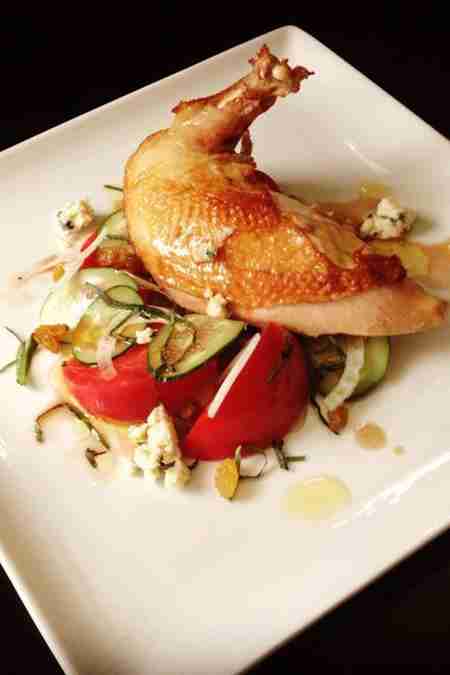 The Highlands
Why you're here: An old-school example of fine dining in Louisville and classic dishes, like their beef filet with prosciutto & asparagus.
What you're getting: Established way back in 1933, Jack Fry's has been a long-standing staple of the Louisville fine-dining scene. Southern flavors are showcased using classical French techniques and the atmosphere is always buzzy. The slew of photos lining the walls leaves no doubt that you are in horse country, and it's the go-to for an authentic Louisville dining experience.
St. Matthews
Why you're here: Barbecue, beer, and bourbon in a totally laid-back, local-approved atmosphere.
What you're getting: You can smell the Frankfort Avenue Beer Depot long before you reach its doors, and that isn't a bad thing. Two large smokers use the low-and-slow method to grill up some of the very best barbecue in town. Plus? You get cornhole and makeshift mini-golf out back, with cold beer and bourbon never more than a few feet away.
Old Louisville
Why you're here: A chef's choice meal
What you're getting: Tucked into a quiet corner of the Old Louisville neighborhood, 610 Magnolia is intimate and tailor-made for special occasions. Louisville's only restaurant with an exclusive and ever-changing prix fixe menu, chef Edward Lee has garnered national attention for the refined nature of his restaurant and for his celebration of the bounty of the Bluegrass.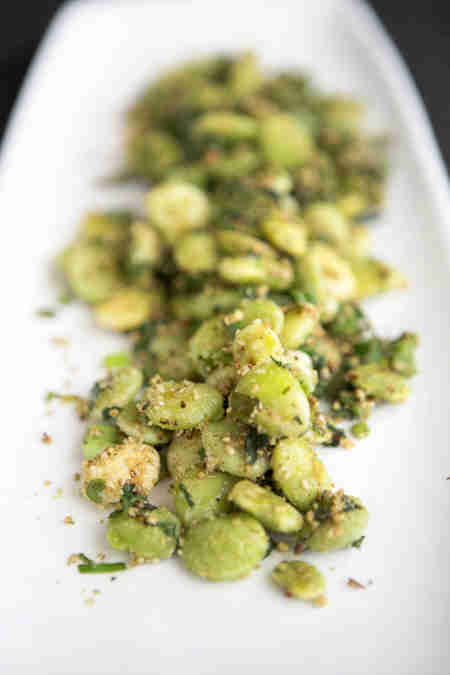 NuLu
Why you're here: Unexpectedly amazing signatures, like tok-sel lima beans
What you're getting: The Mayan Cafe stood at the helm of East Market Street long before the NuLu neighborhood captured national attention for its wealth of local eats. A pioneer in Louisville's farm-to-table movement, chef Bruce Ucán cooks seasonally, crafting dishes inspired by his Mayan heritage.
Clifton
Why you're here: They'll do justice to whatever your favorite steak is
What you're getting: Pat's opened over 50 years ago on Brownsboro Road and pretty quickly established itself as Louisville's signature steakhouse. But it's not all about the cow cuts at this old-fashioned restaurant. Frog legs and pan-fried oysters are up for offer and they are as well-known for their variety of side dishes, all served family-style, as they are for their aged, hand-cut beef.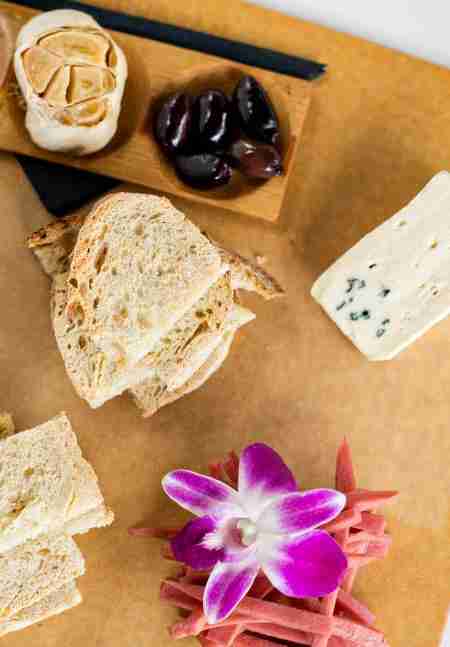 The Highlands
Why you're here: Locally sourced Southern plates, like fried chicken
What you're getting: Chef Kathy Cary more or less introduced locavore-style, farm-fresh, and locally grown food to Louisville's palate years ago, and continues the tradition today with the Southern-inspired and authentically Bluegrass offerings on her menu.
Old Louisville/UofL
Why you're here: Their famous Derby sandwich, eaten a stone's throw away from Churchill Downs.
What you're getting: Wagner's has been serving up breakfast and lunch to the who's who of the equine world since 1922. The food is simple, homemade, and hearty, and if you're visiting the tracks, it's practically illegal not to drop in.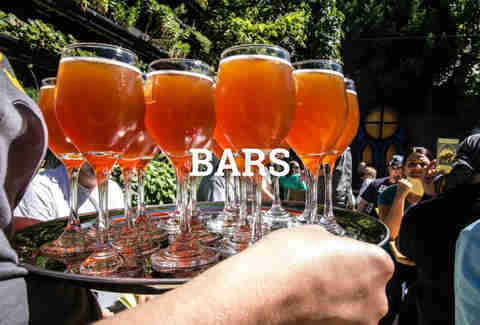 NuLu
Why you're here: Glowing ping-pong tables, AstroTurf-covered places to perch, and the fact that it actually is a renovated garage.
What you're getting: The drinks are delicious, and include 25 craft beers, cocktails like their jalapeño/absinthe High Heat, and a modest 30+ bourbons/ryes. To cap it all off, they have a wood-fired pizza oven, for goodness creatively topped with ingredients like walnuts, shaved Brussels sprouts, and sweet corn.
Downtown
Why you're here: It's one of the swankiest joints in town, but is awesomely/terribly located right beside a strip club.
What you're getting: The floor is tiled with shiny copper pennies offset by a white marble bar, and the cocktail list features house originals that each trace their origins back to a classic cocktail; the High Pant (Old Fitzgerald, fernet, ginger, orange, bitters) for instance, traces its genesis to the Old Fashioned.
The Highlands
Why you're here: El Camino is trying its hardest to make Tiki drinks the second-favorite type of cocktail in the bourbon state.
What you're getting: The drink menu is loaded with twists on traditionals like a Mai Tai or a daiquiri, as well as large-style punch bowls, and their beers appropriately lean toward the SoCal direction, too. It's the closest thing you can find to a surf beach in Kentucky, and it's one of the best new bars not just in The 'Ville, but in the country, too.
The Highlands
Why you're here: It's located in a renovated Unitarian church in the Highlands, and it's practically a temple to craft beer.
What you're getting: Their draft menu and beer list change almost daily, but there are at least 20 excellent, rare, and interesting beers on tap at any time. There's a choir loft available for additional seating or event space, and a gorgeous garden behind the church that connects to the associated coffee house: Gralehaus. It's your one-stop shop for dinner, drinks, and hangover cures!
Crescent Hill
Why you're here: The bar games you'd expect at a local haunt, plus a magnificent food menu.
What you're getting: Hilltop's booze is impressive (vodka infusions rotate seasonally, a cocktail list stays on-trend, and there's a solid list of draft beers), and it's affordable: a (well) bourbon and Coke at this joint will set you back a mere $3. They also have a ping-pong table, board games, foosball & more, and the food on their menu is home-cooked, bourbon syrup-drizzled, and mouthwatering (pulled pork tacos? Yep. Smoked PBR chicken? Yep.).
Germantown
Why you're here: A good outdoor area, a great beer selection, and inexpensive drinks.
What you're getting: Nach Bar is a well-kept Germantown secret. On the surface, it's just your run-of-the-mill neighborhood bar, but some would say Nach Bar is the soul of young Louisville's music-loving, sort-of-hipster, just-wanna-hang-out-somewhere-tonight youth. They embrace their dive-ier aspects, and they do it well.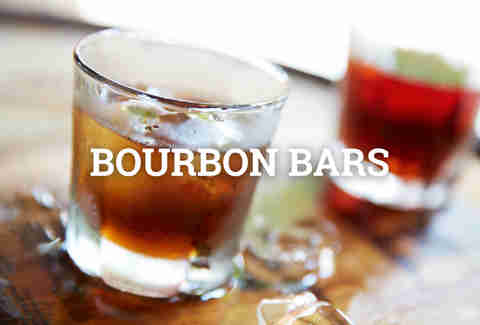 Downtown
Why you're here: Live music with a funky-fun atmosphere
What you're getting: Haymarket Whiskey Bar more than earns its brown booze credentials thanks to more than 100 bourbons and almost 200 whiskeys thrown on top of that -- as well as putting on live music four-plus nights a week. Visit for the décor alone: '80s memorabilia, Star Wars posters, old pinball machines, and a frankly gorgeous green glass bar.
Downtown
Why you're here: They have their own bourbon.
What you're getting: Down One's bourbon list is so large, it's divided into eras (Pre-Prohibition, Post-Prohibition, and Modern), all of which find their way onto the cocktail menu. And you'll even find a Manhattan made with their own Down One Single Barrel bourbon; a proprietary bottling of 10-year-old Knob Creek, and a sure sign a bar is taking its bourbon seriously.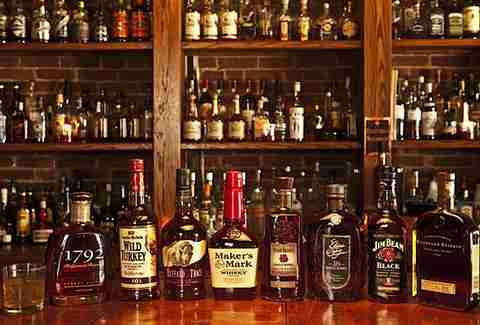 Clifton
Why you're here: Bourbon flights
What you're getting: Set in a building that dates back to 1877 (that's more than 130 years), Bistro's truly world-class selection boasts over 130 bottles, many of which can be sampled via their amazing flights -- the "Traditional", for instance, hits you with Jim Beam White Label, Wild Turkey, and Ancient Age; while the "Wheated" lines up Old Fitzgerald Prime, Weller Special Antique, and Maker's Mark.
Downtown
Why you're here: A one-stop cultural & culinary exploration of Louisville
What you're getting: The 21c Museum/Hotel and the attached Proof on Main restaurant are upscale bastions of modern art and culture in Louisville. Proof Bar -- sandwiched between the two -- has an incredible bourbon selection, including some numbers bottled exclusively for Proof on Main. Also? The attached museum is open 24 hours a day, and the cocktail menu is regularly updated with new drinks inspired by the artwork.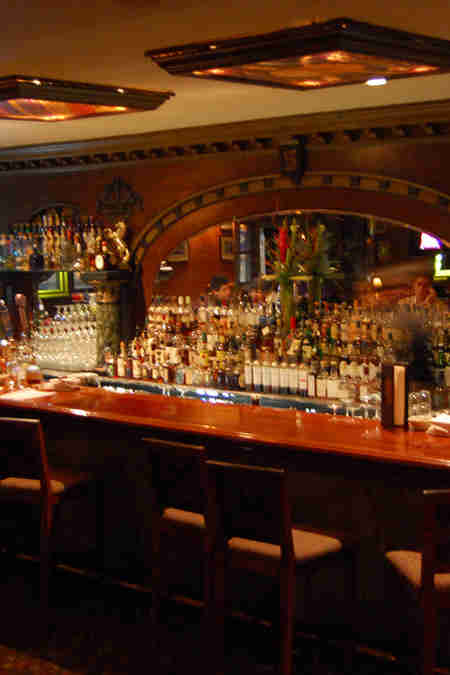 Downtown
Why you're here: A night of sipping bourbon Prohibition-style
What you're getting: Drinking at the Old Seelbach Bar feels like stepping into a scene from The Great Gatsby (the good one), which is fitting since the Seelbach Hotel literally served as inspiration for F. Scott Fitzgerald's masterpiece. The Seelbach's signature cocktail is an appropriately decadent bourbon & Champagne combo, but you'll also find dozens of rare numbers available by the glass.
Clifton
Why you're here: Cocktails at Louisville's most genuine honky tonk
What you're getting: Located in a renovated firehouse (they even kept the pole), The Silver Dollar serves amazing bourbon cocktails like the standout Gold Rush (made simply with lemon, Old Fitzgerald, and honey) while spinning Merle Haggard, and generally making you feel like you just finished a shift at the ranch.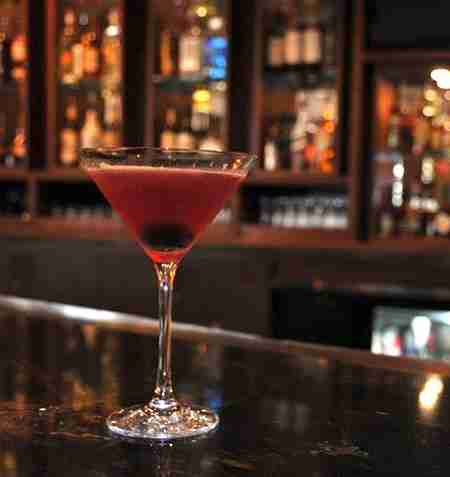 Jeffersontown
Why you're here: Full-on bourbon saturation... from the butter to your drink.
What you're getting: Louisville's Marriott East is a bourbon-themed hotel, and their bar and restaurant, Charr'd, has bourbon barbecue sauce, bourbon butter, bourbon-smoked wings, a bourbon-marinated portobello sandwich... the list goes on. Oh, and there's 130+ liquid bourbon choices.
Downtown
Why you're here: To drink bourbon in the 19th-century warehouses that once housed bourbon barrels from 19 distilleries.
What you're getting: The only establishment on this list with the distinction of being located on Whiskey Row, Doc Crow's serves down-home Southern fare, raw oysters, and a wide selection of whiskey and bourbon. They also make excellent mint julep lemonade, and carry bourbon barrel-aged beers to boot.
Looking for more places to eat and drink? Check out the rest of our guides to The 'Ville or sign up for our daily Louisville email.