After years of being known mostly for its country music and supposedly flattering similarity to the ruins of an ancient Greek city, Nashville is now truly coming into its own, and is fast becoming one of the country's finest culinary destinations. From local breweries to the city's famous hot chicken, these are some of the best spots to eat and drink like a local. But if you find yourself needing even more, head to Thrillist Nashville for hot openings and the rest of our longtime favorites.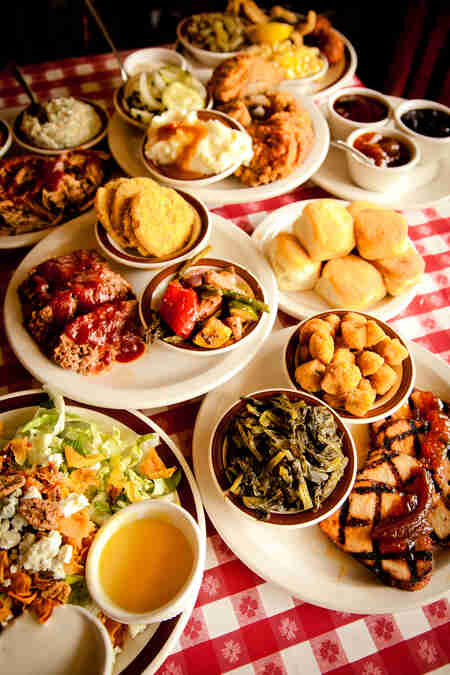 Highway 100
Why you're here: Homegrown country diner in the far reaches of West Nashville
What you're getting: Expect to leave 5lbs heavier, as the fare -- country ham, grits, okra, chicken biscuits, catfish, pork chops -- is mostly battered and fried and not for the faint of heart, but it is worth it. Breakfast is the meal Loveless is most known for, but if you go for lunch or dinner, you can justify a pie tasting as the final course (we won't judge, though, should you order pie before noon). Visiting on a Saturday or Sunday? Prepare for a long wait; the best time to go is late morning during the week to avoid the weekend warriors, though you can always kill time in the general store.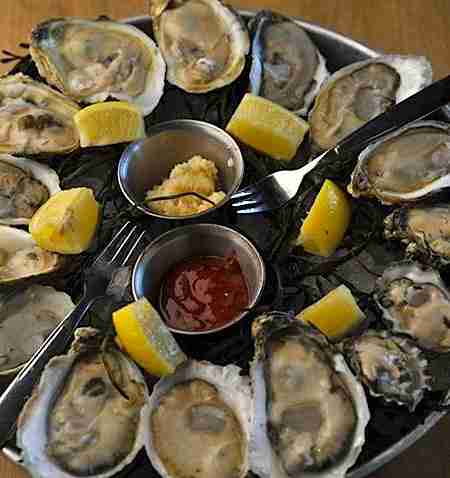 SoBro
Why you're here: A fusion of old Southern recipes with modern touches
What you're getting: Tom Morales was one of the city's original restaurateurs (he also owns the wildly successful movie and special events catering company TomKats), and his veteran experience showed when he opened his rustic-chic Downtown eatery in spring of 2012. The menu combines down-home dishes like the Saffire Steak Biscuits with seafood delights like fried oysters, which are shucked in-house and served atop a mash of veggies. The bar -- kind of like a theater in the round plopped in the middle of the room -- only adds to the spot's charm, particularly as the generous happy hour runs from 3-6pm on weekdays.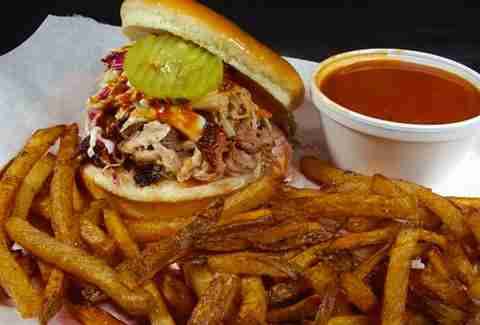 Belmont
Why you're here: Classic Tennessee BBQ
What you're getting: There's no dearth of barbecue joints in town, but Martin's has taken the prize for the one most beloved by locals. The classic pulled pork BBQ sandwich drenched in the Sweet Dixie Sauce reigns supreme, but the brisket is mighty fine, as well. Not a fan of Southern-style barbecue? First of all, you need to take a long, hard look at your life, but second, there are plenty of other items on the menu that might entice, like the Redneck Taco, turkey legs, or fried bologna sandwiches. Martin's original location is out in Nolensville and has expanded to include two additional locations in the 'burb of Mount Juliet and up in West Virginia.
8th Avenue South
Why you're here: A classic, three decades-old meat-and-three 
What you're getting: Catfish, chicken & dumplings, fried green tomatoes, cornbread -- Arnold's serves a little of everything, and it's all done cafeteria-style (and cheap at that, with meals topping out around $8). Don't miss the banana pudding, though the scratch-made chess or chocolate pies aren't shabby, either. Important note: the small, red restaurant is only open for lunch on weekdays so plan accordingly.
SoBro
Why you're here: The Nashville outpost of Sean Brock's acclaimed Charleston concept
What you're getting: While the original location is dedicated to food from the sea, this newer outpost -- housed in an old, dressed-up Victorian home -- focuses more on dishes from the dirt (it's one of the rare places where ordering the vegetable platter is highly recommended), though the menu itself changes twice a day, so you never know what Southern-influenced dishes will make an appearance.
Germantown
Why you're here: Creative spins on Italian dishes at a James Beard-nominated spot 
What you're getting: One permanent fixture, the belly ham pie w/ mozz, Grana Padano, oregano, and chilies, remains a perennial favorite, and the pasta dishes such as a cornbread gnocchi dressed up with squash, beans, garlic, and Pecorino hit the spot every time. The weekly Sunday Supper with its ever-changing lineup is always a hot event, but be sure to make reservations in advance. The acoustics are quite loud, so it's not the best spot for an intimate date, but City House is great for groups.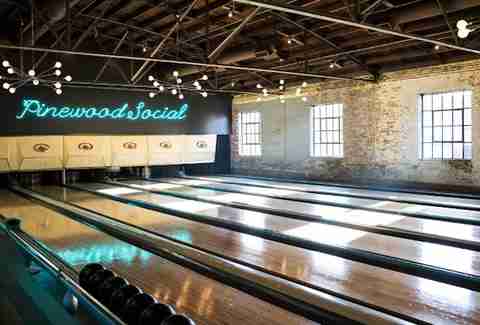 SoBro
Why you're here: Bowling with a side of amazing cocktails before or after dinner
What you're getting: The Goldberg brothers always stand at the forefront of the local F&B scene (think: The Patterson House, The Catbird Seat), and Pinewood Social is no exception. Never did a Nashville eatery debut to such national media buzz; after it opened in December 2013, you couldn't flip to the food section of a national magazine without seeing the dapper twosome grinning back at you. While the food is indeed tasty -- after all, Catbird Seat veteran Josh Habiger helms the kitchen -- people seem to gravitate to Pinewood for the social scene, because that's what happens when you put six bowling lanes in your resto, and because of the heavy-pour cocktails bar director Matt Tocco throws together. Keep an eye out for the outdoor space to debut late summer, as eventually it will have a swimming pool, private cabanas, bocce ball, and other fun components. (Editor's note: The Catbird Seat would make our list, as well, if it weren't one of the hardest tables to book in town.)
Midtown
Why you're here: Those cocktails you were drinking at Pinewood Social
What you're getting: When restaurateurs Max and Ben Goldberg (Merchants, Paradise Park, Pinewood Social) opened Patterson House, many Nashvillians had their first taste of a true craft cocktail bar, as well as eight different types of ice. The décor is modeled after an old, speakeasy-style library and the no-standing rule keeps the conversation actually audible.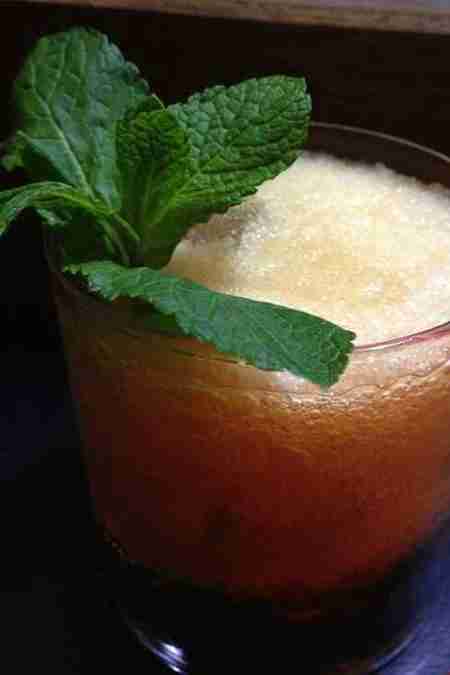 East Nashville
Why you're here: You're not sure if you're in the mood for a well-made cocktail or a domestic brew
What you're getting: The crowd runs the gamut here from PBR-drinking hipsters and whiskey-slinging musicians, to Champagne-sipping fashionistas and in-the-know travelers passing through. On any given night, you could see the likes of a Kings of Leon member or Dan Auerbach spinning records and hanging with locals.
East Nashville
Why you're here: An award-winning bar and Epicurean restaurant on the East side
What you're getting: Holland House is a place you can go and put your experience in the hands of the bartender. This is probably not the place to order a Jack and Coke, unless you want the cola smoked and the whiskey infused with bacon or jalapeños. Don't be afraid to go off-menu, these creative mixologists love the challenge.
Midtown
Why you're here: Bushwackers, darts, and bushwackers
What you're getting: Broadway Brewhouse has five locations throughout Nashville, but Midtown was the first and the "original home of the bushwacker" using a passed-down recipe from the Sandshaker Lounge in Pensacola. With 71 draft lines and over 75 bottles, the beer selection is one of the best in town and the Cajun menu from Mojo Grill will help sop up your choices.
Green Hills
Why you're here: Nashville's original neighborhood bar
What you're getting: The first location in Green Hills is owned and operated independently from the chain of Corner Pub bars that has now spread across Nashville in five more locations. Corner Pub is a great place to catch the game on a plethora of flat-screens and tailgate with fellow alumni, fans, and regular bar patrons. The BBQ pit is rolled out in front and fired up early for dinner at 5pm.
12South
Why you're here: Folks who preached craft beer before craft beer was a thing
What you're getting: 12 South Taproom doesn't just let any run-of-the-mill beer touch its taps. With 30 rapidly rotating taps and over 70 bottles, nothing gets on this menu without first passing through the lips and gaining the approval of knowledgeable staff members.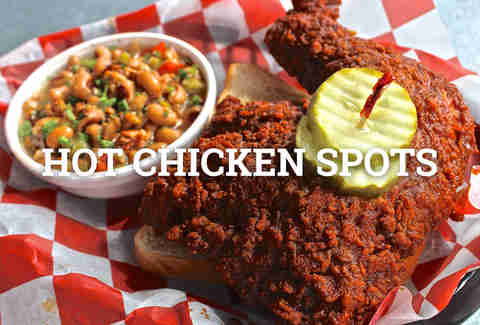 East Nashville
Why you're here: A variety of protein for that hot and spicy flavor
What you're getting: Out for a date/business lunch/business date, and don't want to soil your freshly laundered shirt with hot chicken juice? Bolton's famous chicken-on-a-stick is a safe, skewered, and thankfully delicious alternative. Plus, if you're a pescetarian for some reason, you can scratch that hot chicken itch via whiting, grouper, catfish, or tilapia.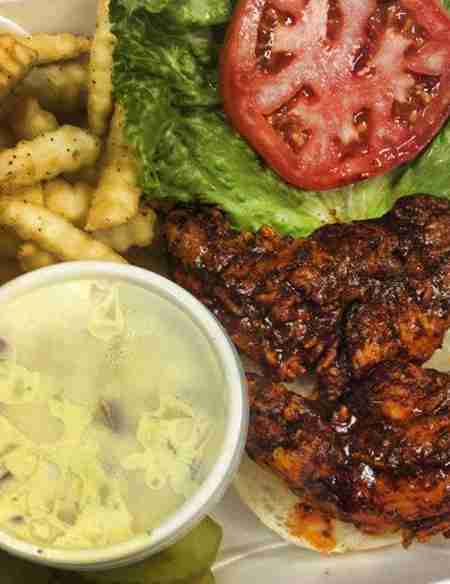 East Nashville
Why you're here: A great mix of flavors (like pepper and cumin) and a respectable level of heat
What you're getting: Pepperfire is beloved by locals, but not as known among the tourists coming to town in hopes of a hot chicken fix. For those with strong constitutions, Pepperfire's got five heat levels, ranging all the way up to XXtra Hot, and it can all be enjoyed on their covered patio.
Midtown
Why you're here: The frontrunner among Nashville's hot chicken establishments
What you're getting: This tourist-friendly spot is located in the middle of town and, while it is indeed small inside, it won't keep you waiting around all day (ahem, Prince's, we're looking at you). The ambiance is pleasant, the location is central, the staff gets a fist bump from us, and the chicken is juicy and excellent (though not quite the level of spice as others on this list). The names (Shut the Cluck Up, etc.) and the sides (like the pimento mac & cheese) are just the non-literal icing on the cake.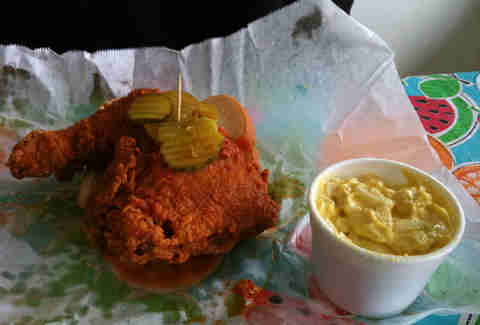 East Nashville
Why you're here: Way back when, Prince's set the bar for the hot chicken scene and allowed others to ride its coattails.
What you're getting: Order it medium, and you'll get a barely manageable heat. Ask for it hot and you'll get "crying-from-your-eyes-and-nostrils-and-other-orifices" heat. Order extra hot and your tongue will curl up in the corner, and pray for death's swift, sweet kiss. The one big hold-up with Prince's is the unbearable wait; it can be hours, and we're not exaggerating, as the small establishment cooks each dish to order. If you've got time to kill, it's your place. If you're on a schedule, you'd be better off looking elsewhere.
Looking for more places to eat and drink? Check out the rest of our guides to Music City or sign up for our daily Nashville email.