Courtesy of Ecco/Bobby Fisher
Courtesy of Ecco/Bobby Fisher
Anthony Bourdain is excellent at globe-trotting, eating, and quipping hilariously into a camera. While that must be a tough job -- eating and drinking can be extremely difficult when you're smiling so much -- did you know he once had an actually tough job? He was a chef. Which explains why his new cookbook, Appetites: A Cookbook, looks so damn good. We've got three recipes that show off three delicious dishes he's eating at home: a Korean stew, an acai bowl, and a Sunday Italian-American dish. And check out our exclusive interview with him, in which he explains why beer snobs suck, how restaurant culture has changed, and his love of Road House.
Budae jjigae
Bourdain calls this the "ultimate dorm food," but no one we know has ever had dried anchovies and SPAM in their room. And he even admits it sounds gross! But the guy is unimpeachable when it comes to good taste, so trust him when he says it "captures the essence of great cooking over the last few centuries" and look at the recipe right here.
Acai bowl
If you're a fan of Parts Unknown, you've seen how serious Bourdain is about Brazilian jiu-jitsu. And acai is one of those superfruits that people who practice those martial arts use to recover from getting beat up. This recipe mixes acai, bananas, blueberries, and granola. Even if you don't fight on a regular basis, it seems like a solid breakfast option. Check out the recipe right here.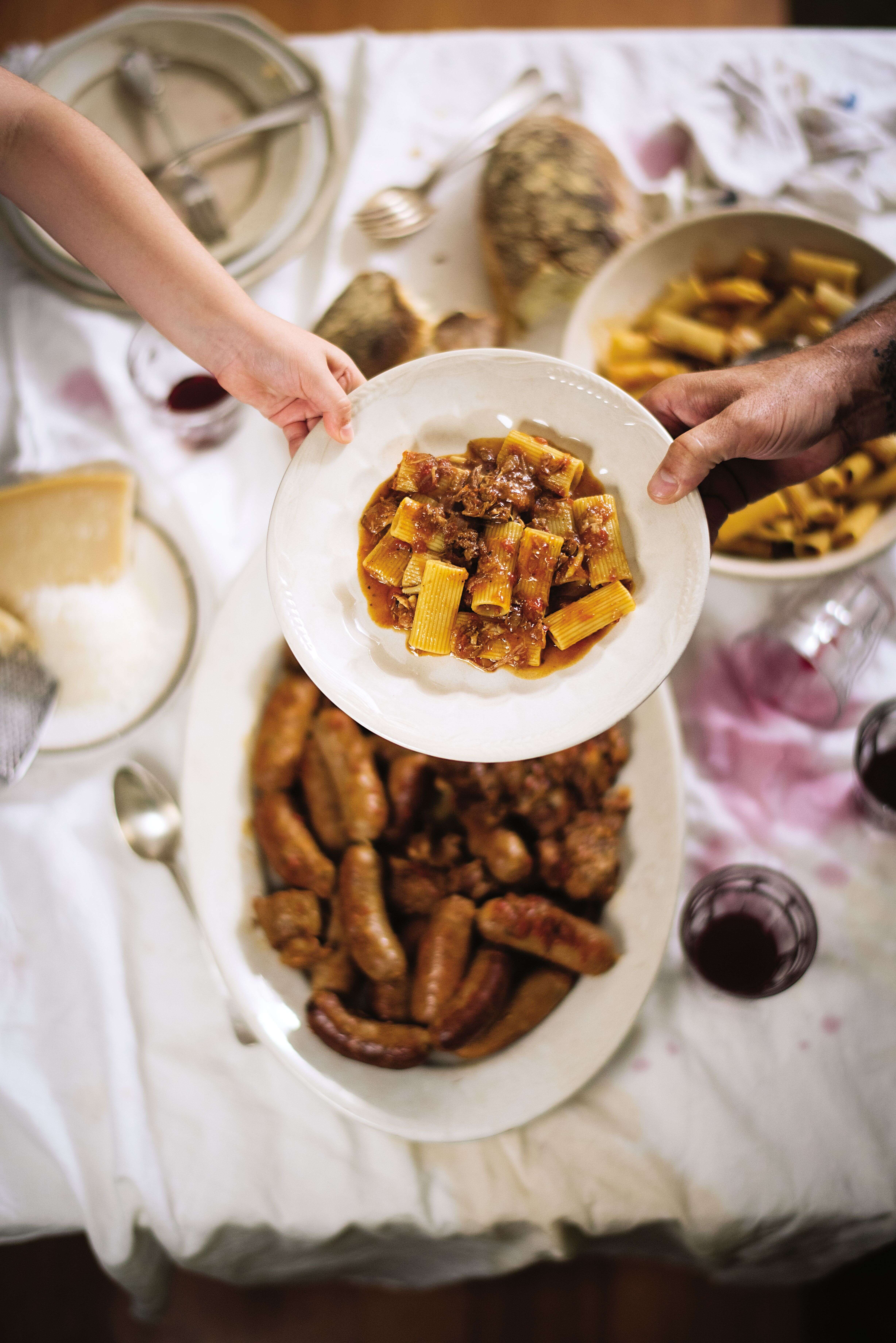 Sunday gravy with sausage and rigatoni
Bourdain takes a meal as classic New Jersey as a pork roll or sausage and peppers, and gives you the blueprint for a delicious meal designed to be enjoyed with a whole lotta friends and family. Who can resist oxtail and rigatoni? Check his recipe right here.
Sign up here for our daily Thrillist email, and get your fix of the best in food/drink/fun.
Lee Breslouer is a senior writer for Thrillist, and would like that acai bowl right about now. Follow him to energy @LeeBreslouer.