Domestic condiment innovation is sadly lagging far behind its international competition, so in order to help your taste buds catch up with the world of non-ketchupy sauces, we've compiled a list of 13 worldly condiments worth slathering all over a piece of whatever you happen to have in your fridge. Click through the photo gallery above to read about everything from a Korean bean paste that doubles as a skin-care cream to a Jamaican jerk sauce stirred up by a reggae superstar.
Recommended Video
Send Foodz: New York City Wine & Food Festival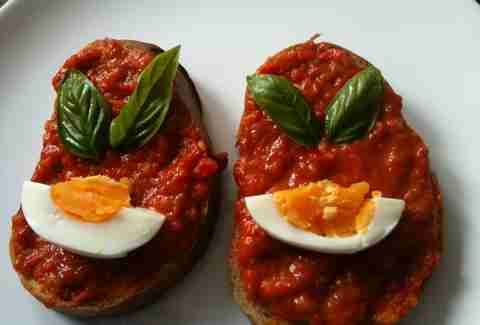 Ajvar, from Serbia, is a chunky spread of red bell peppers, garlic, eggplant, and chili pepper that you put on everything from bread to grilled meats. The Serbs produce 640 tons of it per year!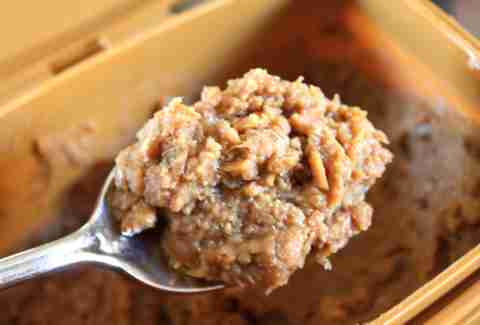 Fermented doenjang bean paste is a staple of North Korean cuisine and is usually eaten with vegetables. After noticing the silky smoothness of workers who make the condiment, North Korea has also recommended it for skin care.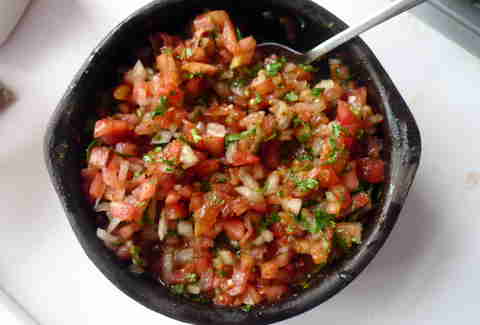 Chileans spoon a salsa of pureed aji peppers, onion, and spices called pebre onto barbecued meats. It was developed in the late 1700s by the Catalan crew of architect Joaquin Toesca, who was nearly assassinated by his wife by means of poisoned asparagus.
During WW2 the Philippines were low on tomatoes, but high on bananas. Perhaps after a big dose of bananadine, somebody came up with the idea of banana ketchup -- a red-dyed substitute put on anything from hot dogs to spaghetti.
Take your grillables to the next level with Tkemali: a Georgian red or green plum sauce.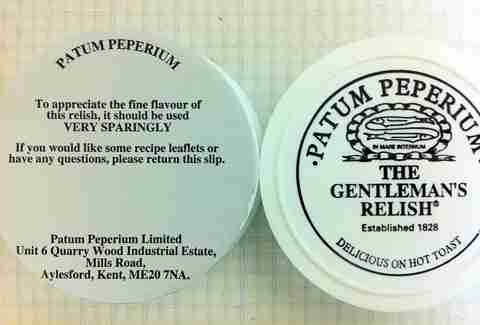 Not just a 2001 TV movie starring a guy who's playing the King of Erebor in the next Hobbit film, Gentlemen's Relish is a British condiment of at least 60% anchovies, whose secret recipe is only known by one employee at their factory.
Not just what you smoke on the Sabbath, jaew bong is what people from Laos put on their riverweed snacks and sticky rice. It's made of chilis, galangal ginger, and water buffalo skin.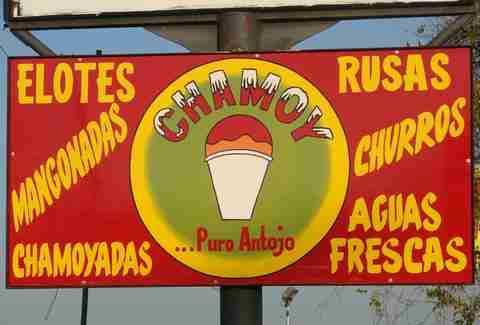 Mexico enjoys the savory, pickled fruit sauce Chamoy which can be put on everything from grilled corn to snowcones.
Dukkah is Egyptian for the verb to crush, so it's only natural that this powder of mint, nuts, and spices like cumin is crushing the international condiment game, especially when mixed with olive oil and eaten with bread.
In addition to being the name of a third-wave Swedish ska group, Kaleles Caviar is a smoked cod roe paste mostly used on hard-boiled eggs. You can also find it on the shelves of IKEA, as it greatly improves the taste of particle board.
Funded by a successful pitch on a British TV show, Reggae Reggae Sauce is a Legendary Jamaican jerk sauce created by reggae musician Levi Roots and featured in a limited edition Domino's Pizza in 2011.
One of the hottest condiments in the world right now (suck it Sriracha!), harissa is a North African paste of chile peppers that's put on everything from bread to meats and once had a short-lived Nickelodeon show in which it was always getting annoyed by it's younger brother Ferguson.
Chakalaka, as in BOOM CHAKALAKA, is a South African relish that was originally based off of curry, onion, and tomato and was a staple at barbecues, but has since blossomed into a full-flown dish of its own with the addition of baked beans.