Having already explored the exciting world of latte art (looking good there, Psy), it's time to turn our attention to the sushi roll. Sushi sculptors from all over have done great things with little more than rice and seaweed. Check out all the Edvard Munch-inspired food you can handle below.
Inexplicably rejected by The Met, this roll could seriously class up your stomach lining.
If you start eating this sushi at the EXACT moment the MGM lion roars during Wizard of Oz, absolutely nothing will happen.
A warning to anyone who tries to eat sushi with a fork.
Regular Christmas trees may smell pretty great, but eating one of sushi tree's branches won't make you bleed out of your mouth. Advantage: sushi tree.
This rejected scale-model from Gravity is going to be worth so much money!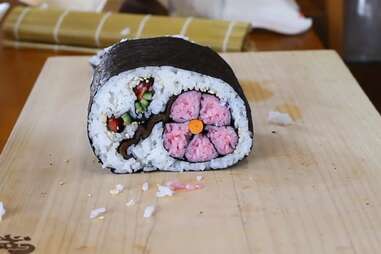 Sending a dozen sushi flowers will definitely make up for you forgetting her birthday.
Think this sushi mosaic is impressive? Just wait until they work their way up to the inevitable Elvis stained glass portrait.
We totally respect Harry for fighting Voldemort and kicking it with hippogriffs, but those of us with bigger appetites would appreciate a more Hagrid-sized roll.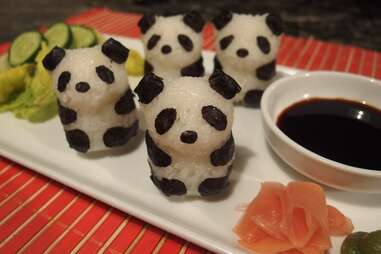 Hungry for panda, but can't find a reliable panda-meat supplier? This'll have to do in the meantime.
They can't believe you spilled that much soy sauce.
Nice try, Microsoft. We're still not using Bing.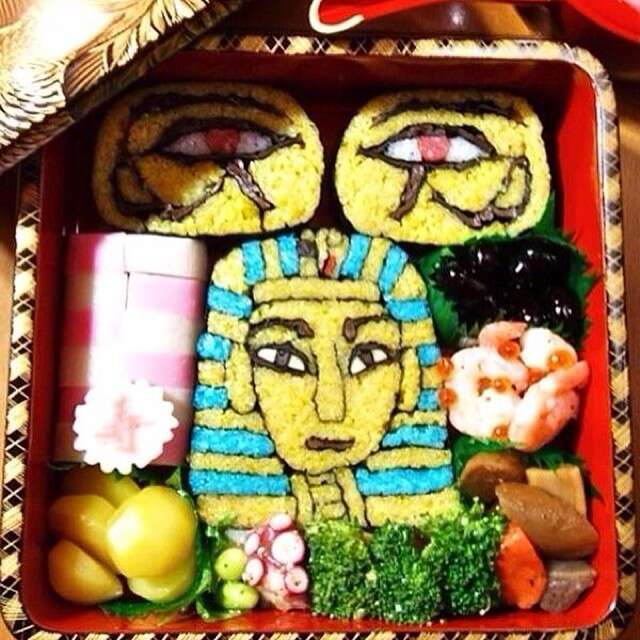 Unearthed in the desert after years spent in an Egyptian tomb, this sushi roll is regal as hell, but does taste faintly of formaldehyde.
Ruth Bader Ginsburg is so pissed they didn't pick her for a sushi caricature.
Kristin Hunt is a food/drink staff writer for Thrillist and dreams of sushi just as much as Sukiyabashi Jiro. Follow her at @kristin_hunt.