These Cannabis Brands Aren't Puff Puff Passing on Activism
Canna companies committed to social justice that want you to smoke your conscience.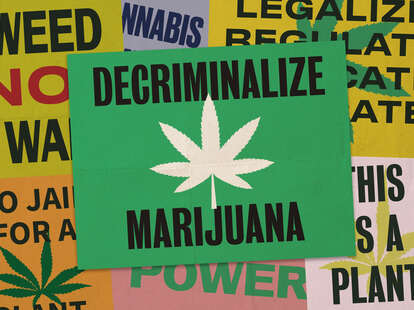 You might have recently seen some black squares on Instagram from your favorite cannabis brands, but have you kept up with their actions this summer? This is an industry where the Adam Biermans of the world can swindle their way to multimillion-dollar empires while many Black and brown people disproportionately affected by the War on Drugs are imprisoned or forever marked by incarceration. Though Bierman's MedMen seems to have finally found the bottom of its scandal spiral, scores of largely white cannabis entrepreneurs are thriving.
The brands who are trying to put their money where their mouth is often partner with the Last Prisoner Project. This non-profit organization focuses on shifting drug policy and trying to undo the harm inflicted by the War on Drugs, and it regularly expands its cannabis partner roster.

"We are heartened to see the cannabis industry stepping up in this critical time amidst calls for racial justice and a reimagining of our criminal justice system," says Sarah Gersten, the non-profit's executive director and general counsel. "We believe anyone profiting in this industry has a duty to prioritize restorative justice and we are thrilled to see so many companies stepping up to work with us to reform these unjust laws."
The Last Prisoner Project isn't alone; groups like Broccoli Magazine's small business Floret Coalition are working to make the industry more equitable and redress the criminal injustices that got us here. Honestly, it's never been easier for a company to help these causes, so cannabis brands have no excuse to avoid taking a non-performative stand.
It turns out the apocalypse is really stressful, so if you can support someone who aligns with your politics and get high, do it. This list is far from exhaustive, just some stellar brands on our radar. See what your favorite brand is doing beyond their black square, and if you're disappointed, either switch or push them to do more. And as always, support Black-owned businesses like: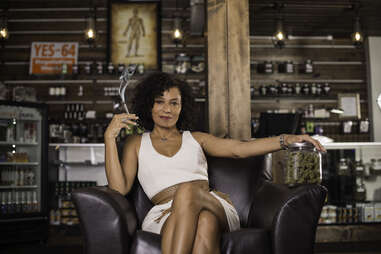 This Denver dispensary is the first Black-owned purveyor of its kind in the country, and it's also behind a slate of vegan, organic CBD products. Despite a mysteriously disabled Instagram account, Simply Pure remains an outspoken advocate for the release of Black and brown people imprisoned on cannabis charges. "America is at a paradigm shift, and it's time to level the playing field," says Wanda James, Simply Pure's CEO. "Everything from defunding the police and criminal record expungement to increasing minority representation in cannabis business ownership is what we are fighting for."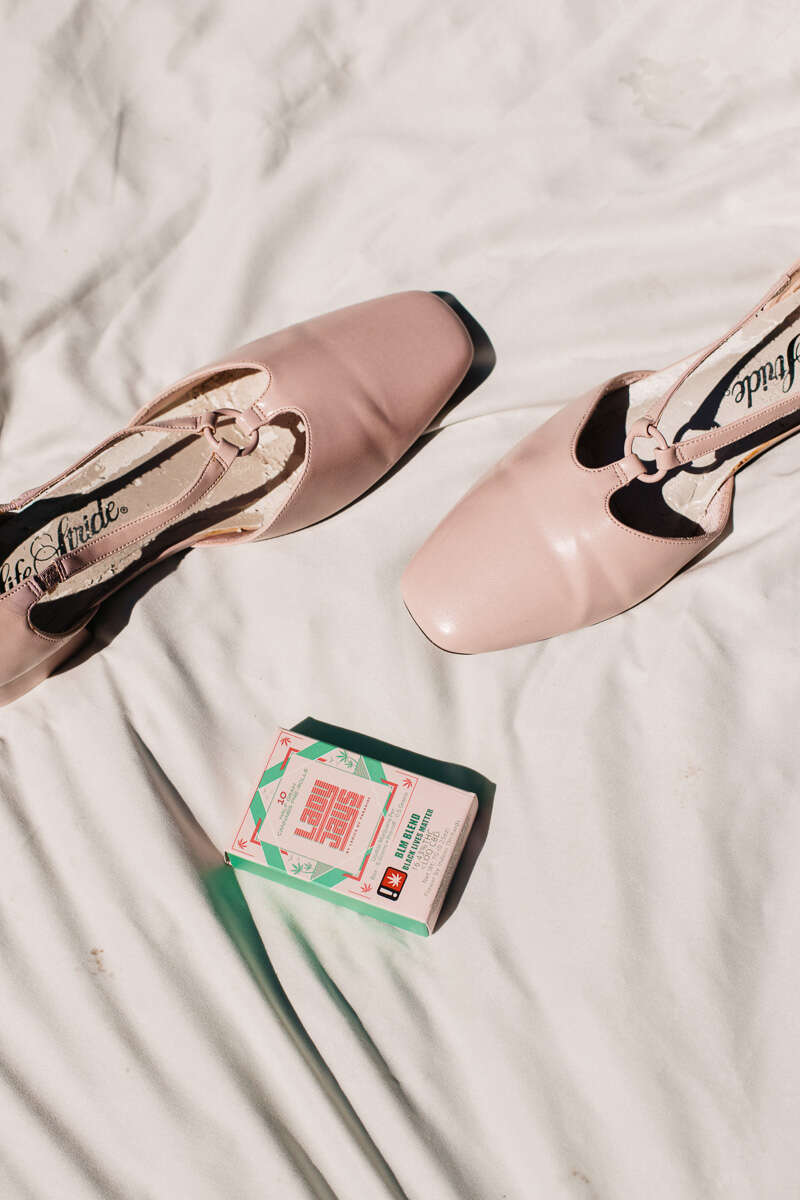 The female-run creative team at Portland's Ladies of Paradise released the Lady Jays cannabis line last year. The retro-fueled aesthetics helped catapult the brand to Insta-fame, and it's using the platform for good with its BLM blend -- a variety pack of 10 pre-rolls including the Strawberry Ice, Black Water, Great White Shark, God Bud, and Holy Grail strains. All of the proceeds from the pre-roll pack go to the Last Prisoner Project, thanks in part to Portland and South Oregon dispensaries Serra, Electric Lettuce, Eden, Roge Valley Cannabis, and Pharm to Table waiving their cut as well.
"We feel that it is a moral obligation to give back to the communities that have been damaged by the war on drugs and help change the laws moving forward to make sure things don't continue in the racist manner that they [have] in the past," says owner and creative director at Ladies of Paradise. "If you are making money off of legal weed, it's honestly wrong to not do what you can to help to in our opinion."
Leune, a Californian cannabis brand known for creative collaborations, beautiful vaporizers, and pre-roll packs, is tying public safety into its fundraising efforts. The woman-of-color-owned brand recently announced a new venture called Leune Lab -- a showcase for up and coming creatives and artisans as well as a hub for textiles, cannabis accessories, and more. As part of this soft launch, Leune is donating every dime from sales of multi-colored packs of face masks to the Last Prisoner Project.
Female and minority-owned Pure Beauty is another Californian brand trying to right the ills of the War on Drugs. Its A.C.A.B. strain offers specific support for the release of Michigan's Michael Thompson and provides each buyer with quick ways they can help beyond just purchasing the flower. Thompson has spent 25 years in prison over selling three pounds of weed and could still face 18 more. Pure Beauty's patrons are encouraged to engage politically, advocate for clemency in his case, and support the Last Prisoner Project with simple instructions for each listed on an included card.
This Michigan cannabis company is also actively involved in Thompson's case and has reportedly put its lobbying power behind his release. In addition to its Grand Rapids provisioning center, Fluresh recently opened a grow facility in partnership with LINC UP, the Black & Brown Cannabis Guild, the Grand Rapids Area Chamber of Commerce, and the local community -- a move that brings more than 100 jobs to the area with a focus on diverse hiring.
Sign up here for our daily Thrillist email and subscribe here for our YouTube channel to get your fix of the best in food/drink/fun.