Dining out in Dublin has become much more of a treat in recent years, thanks to the new restaurants springing up all the time and the general trend away from stuffy, fine dining in favor of more casual fare. A burgeoning town for foodies, there's nothing you might want to eat that can't be found in the Irish capital -- from fish and chips to over-stuffed burritos. Here are 15 restaurants you can't afford to miss.
Smithfield, Dublin 7
Oft-debated, this is a difficult prize to award thanks to several hot new burger joints popping up in recent years. Bunsen's deliciously simple creations are top notch, as are those on offer in Farmer Browns, but it's the Generator hostel in Smithfield that takes first place due to the fact that there's a ton of choices, all the burgers are cooked to perfection, and -- most importantly -- they won't leave you penniless.
Recommended Video
Attention All Wine Drinkers: This Is the Pasta You've Been Waiting For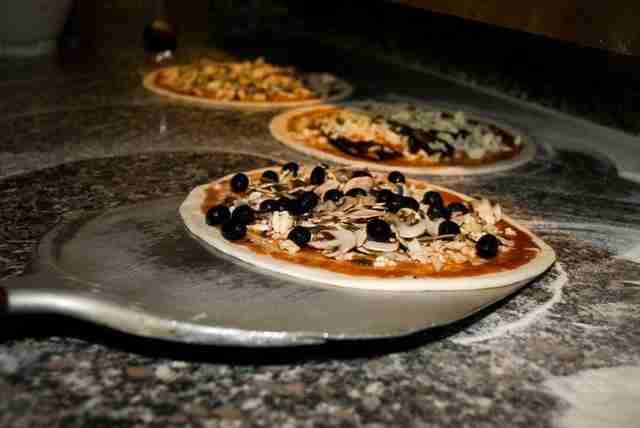 Parliament Street, Dublin 2
All of the food at this authentic Italian spot is fantastic, but the pizzas stand out by a mile. Thin and crispy on the outside, doughy in the middle, bathed in a rich tomato sauce and covered in high quality dollops of mozzarella, whatever topping you get, you won't be disappointed. Bonus points for the wine selection and the wood-paneled bar in the back.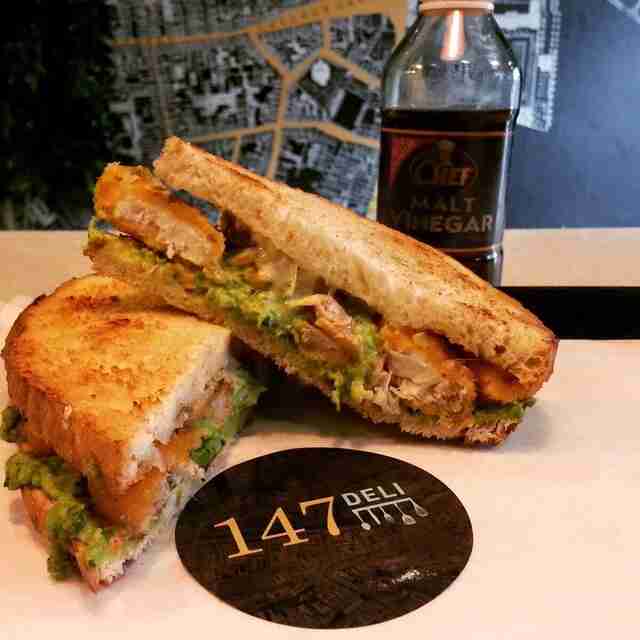 Best sandwich spot: 147 Deli
Parnell Street, Dublin 1
This unassuming little spot is surrounded by more ethnically diverse enclaves, but it's a straight-up sandwich shop serving marvelous morsels and great illy coffee. Whether you want a New York-style Reuben, a pulled pork and slaw sandwich, or the adventurous special of the week, this is the place for you. Oh, and try the side salads while you're at it -- that's not a joke, the side salads are excellent.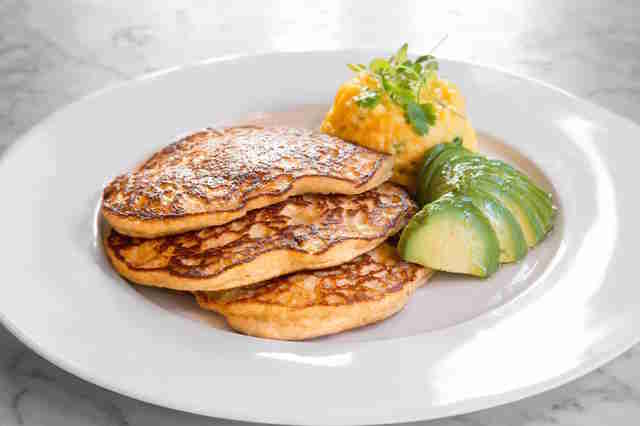 Best breakfast: Balfes
Balfe Street, Dublin 2
Formulated in partnership with the folks in Bodybyrne gym, Balfes' breakfast can be as saintly as you want it to be. Situated beneath the Westbury Hotel, this bistro is great for any meal and also just for drinks, but it excels for brekkie: try the oat pancakes, and the tomato and avocado tartine.
Dame Court, Dublin 2
Despite being relatively new to the scene, this place reached "booked up well in advance" status in relatively short order. Whether you want traditional eggs and avocado on toast, jerk tacos, chicken and waffles, or even poutine fries and bacon, this is the place to hit after a weekend of drinking. Special shout out to the cocktails, and the spot-on playlist.
Best late night food: Zaytoon
Parliament Street, Dublin 2 / Camden Street, Dublin 8
Dubliners love to eat late, and while it was a toss up between this place and pizza slice haven DiFontaines, the former won for having great quality shwarma and doner -- as well as delicious chips -- both day and night.
Dawson Street, Dublin 2
Another newcomer to the scene, this spot bears the "Wrights of Howth" tag synonymous with quality fresh fish. The atmosphere in the old La Stampa dining room is truly stunning, and the food's actually brilliant for non-fish lovers as well as pescaphiles. And if you're a vegetarian, have no fear: just try the goat cheese cannelloni.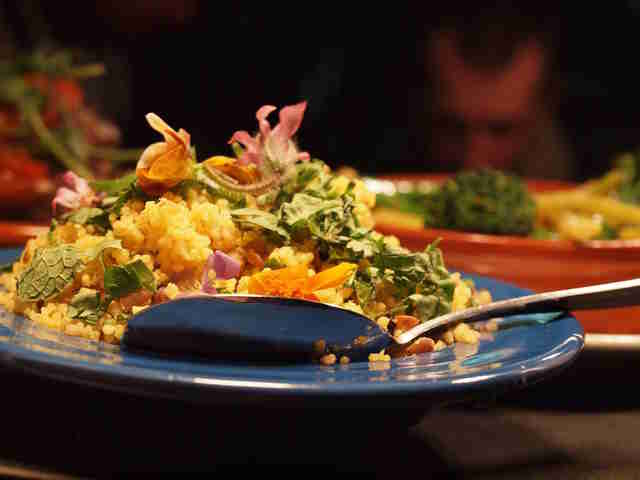 Capel Street, Dublin 1
Inspired by the Middle East but run by native Irish guys, this cafe/restaurant isn't exclusively vegetarian, but nonetheless offers great veggie-friendly options for breakfast, lunch, and dinner. Try the vegan "Imam Bayildi": only available after 6pm, it's a classic eggplant dish from Turkey that's well worth planning your evening around.
Best fancy restaurant for when the parents are paying: Mulberry Garden
Donnybrook, Dublin 4
This stunning spot's only open on the weekends, and its menu changes according to seasonal availability and the mood of the chef. If you (or your bill-paying benefactor) are feeling flush, opt for the tasting menu with matching wines.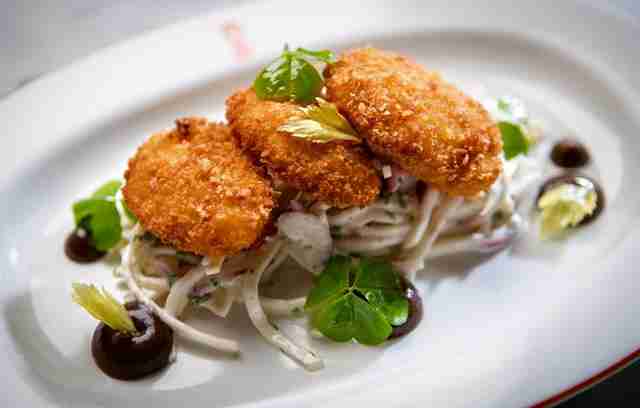 Drury Street, Dublin 2
The best thing about this place is, you've got options: fish lovers can stay upstairs for delicious oysters, tuna tostados, and squid ink tagliatelle, while those more fond of meat and pasta can opt for Luna, the intimate Italian restaurant downstairs with lush décor and a stunning veal chop marsala. In a hurry to get home? Grab a bag of chips or a fish finger sandwich for two from the attached takeaway spot.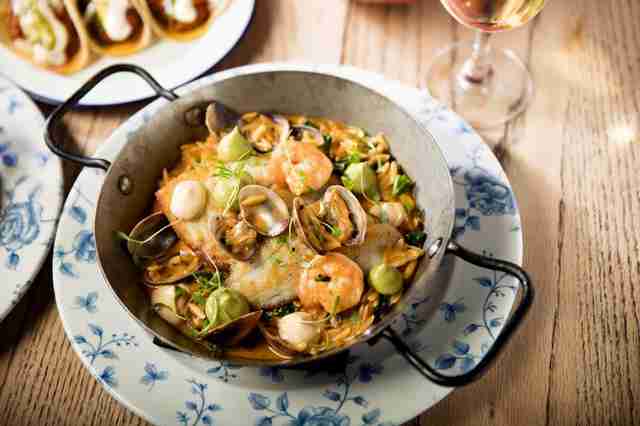 Best Mexican: 777
George's Street, Dublin 2
An authentic, cosy place perched in Dublin's Creative Quarter, 777 isn't your average enchilada spot -- it's far more sophisticated than that. Try pig's head carnitas from their wood burning grills, delicious taquitos of your choice, and spectacular margaritas. The setting is as cool as the clientele, which is to say it's really very cool indeed.
Best cheap eats: Boojum
Millennium Walkway, Dublin 1 / Kevin Street, Dublin 2
Both branches of this burrito joint have a near-constant queue, which is a ringing endorsement from loyal Dubliners. Service is quick, there are some healthy options available, and you can eat in or out for around €8. Only downside: like everywhere else, guac is extra here.

Lord Edward Street, Dublin 8
There are a few branches of FXBs around the city, but the one beside Christchurch Cathedral is the most impressive. Thanks to a butchering history, the cuts of steak here are fantastic, while the sides are mouthwatering, and the wine's on point. Oh, and it's great for groups too!
Best Chinese: M&L
Cathedral Street, Dublin 1
This place combines high quality with a low price point, and in addition to some more Irish versions of Chinese food (*cough*, curry sauce), there are lots of authentic, traditional fare to choose from that makes M&L stand out from the crowd -- try the deep-fried sea bass, served "Chinese style" (on the bone).
Temple Bar, Dublin 2
One for the #fitfam contingent, this city centre establishment serves stunning salads in massive portions, and bring clean eating to a whole new level -- a level that includes catering for vegans as well as meat eaters, there's lots to choose from, it's not too pricey, and you'll leave full. Their hot dishes are great too, as are their cold pressed juices.
Sign up here for our daily Thrillist email, and get your fix of the best in food/drink/fun.
Vicki Notaro is a freelance journalist, columnist and former magazine editor based in Dublin, Ireland. She writes about everything lifestyle and pop culture oriented and has an unhealthy addiction to social media. Follow her on Twitter, Snapchat and Instagram: @vickinotaro