Jason Hoffman/Thrillist
Jason Hoffman/Thrillist
The Secret Feminist History of Your Favorite Burger Chains
Burgers, both making and eating them, have long been classified as man food -- because meat is manly, or something. Even the two biggest burger empires -- namely, McDonald's (thanks, Ray Kroc) and Wendy's (Dave Thomas) -- were founded by men.
But as Beyoncé once said, girls, they run the world, and that includes the burger world. Some of the most beloved regional burger chains to have taken over the US in the past several decades owe their success to burger-loving women. Here are the surprising stories behind three cult-favorite restaurants whose female leaders helped turn the popular restaurants into national giants -- often quietly.
Working "Double-Double" time
If your favorite burger order is a Double-Double, Animal Style, you have a woman to thank for that. Established in Baldwin Park, California, in 1948 by newlyweds Harry and Esther Snyder, In-N-Out was founded with the intention of serving only fresh burgers to a local audience. The restaurant placed an additional premium on paying employees higher-than-average wages and promoting from within. And this legacy has largely held up. Hell, these days it can be more lucrative to become an In-N-Out manager than a lawyer.
Founder Harry Snyder tends to get credited with establishing the chain's professional standards, which is all fine and good, but it was Esther who maintained the business' promise of integrity as In-N-Out matured into a massive company. "She's a very active, very involved person," Ralph Nunez, a city administrator in Baldwin Park, said of Esther in a 1997 interview with the Los Angeles Times. "And I can talk to her on the phone, which is unusual for a company that size and for someone in her position."
With a record of doing everything from peeling potatoes to paying the company phone bill, Esther was a fixture at the company's headquarters even in the wake of tragedy and personal loss. When her husband, Harry, died in 1976, she assisted the younger of their two sons, Rich, in running the business. And then when Rich died unexpectedly in a tragic plane crash in 1993, Esther took charge of In-N-Out's operations herself.
Even after her older son, Guy, took over corporate business, she maintained her position as the company's vice president -- and not one content to be confined to the company's corporate offices. "Esther still works in the company's restaurants on a regular basis," former Irvine, California, mayor Sally Anne Sheridan told the Los Angeles Times in 1994. "She's a real hands-on lady... very, very sharp."
Esther was also known for her guardedness and desire to keep the family business in the family, a tradition In-N-Out still maintains (Snyder's granddaughter, Lynsi, now controls the company.) But that never stopped her from being recognized for embedding herself in the company's day-to-day, on-the-ground operations. Despite her private nature, it wasn't uncommon for associates at any of In-N-Out's locations in California to encounter the lady Snyder at the drive-thru window; the businesswoman would routinely stop by and place an order just to make sure everything was running properly.
The company matriarch stayed involved in all major decisions, even in smaller roles, though she was once again required to take charge when, in a second tragedy, Guy died suddenly in 1999. From that point until her begrudging retirement shortly after (you know, after she broke her hip at an advanced age), Snyder served as In-N-Out's chairwoman; even after, when her frailty required her to stay home, she joined in on conference calls. No wonder she was the 17th person -- and the third woman -- to be inducted into the California Restaurant Association's hall of fame, according to a spokesperson for the organization.
Even when her frailty required to stay home, she joined in on conference calls.
It was during Snyder's reign as chairwoman that In-N-Out reached cult status in California and the American Southwest. Unlike other burger giants, the chain's success hasn't been marked by explosive growth; because of Snyder, the company has long maintained a slow-growth approach, which explains why there are a mere 313 In-N-Out restaurants across the United States, despite the chain's exorbitant popularity. Of course, what can feel like a dearth of storefronts hasn't meant a dearth in profits: Under its female co-founder, In-N-Out became a billion-dollar company, and has remained private and family-owned per her wishes.
The company is still owned by a woman: Upon Snyder's death at the age of 86 -- which, mind you, happened only shortly after she finally quit working at In-N-Out -- Lynsi became the sole heiress to the company fortune, making her the youngest female billionaire in the world at one point.
Fatburger became successful when it dropped the "Mr."
When Lovie Yancey opened the first Fatburger stand in 1947, women couldn't get their own credit cards. (Yeah, that didn't happen until the 1970s.) Yet that didn't stop Yancey, an African-American woman from Bastrop, Texas, from opening what was then known as "Mr. Fatburger" in South Central Los Angeles that year. The 35-year-old mother initially went into business with her partner at the time, Charles Simpson, who helped her build out the three-stool joint that began by selling hamburgers on Western Ave. For five years, the pair worked together to make Mr. Fatburger a chain, opening three more locations across LA.
"The name of the store was my idea. I wanted to get across the idea of a big burger with everything on it… a meal in itself," Yancey said in an interview with The Wave in 1985. She made hamburgers her business precisely because the dish was becoming so popular; at the time Mr. Fatburger opened, Yancey claimed, they were "the fastest-selling sandwich in America."
It wasn't until Yancey and Simpson split personally and professionally in 1952 that Fatburger started on its trajectory toward institution status in LA. When she went out on her own -- and dropped the "Mr." from her restaurant's name. Yancey retained ownership of the original stand, but also opened a new Fatburger location in Beverly Hills. The establishment quickly became a favorite of celebrities including the likes of Ray Charles, thanks to a combination of its late hours, free jukebox tunes, and, well, fat burgers.
That recipe (for the food and the atmosphere) could be traced back to Yancey, a music lover who worked "16, 17 and 18 hours a day behind the counter, seven days a week," as she once told a local newspaper. Yancey "was always there to make sure things were done properly," her daughter, Gwen Adair, recalled in a 2008 interview with the Los Angeles Times.
"Even when she was older, she'd sit and talk to the people," Adair recalled. "That was her life; she loved being around the business."
Yancey was also responsible for Fatburger's dedication to offering made-to-order burgers with fresh ingredients, a trend that was only just beginning as the burger chain started blossoming throughout Southern California. To say diners took note of the restaurant's quality would probably be an understatement: Over time, Fatburger became numerous celebrities' favorite fast-food joint -- which, lucky for Yancey, everyone from Ice Cube to David Letterman has enjoyed mentioning publicly.
When Lovie Yancey opened the first Fatburger stand in 1947, women couldn't get their own credit cards.
Fatburger's cult status among the rich and famous -- including both SoCal natives and East Coasters -- is part of what led Yancey to begin franchising her chain in 1980. By 1985, the company was listed behind McDonald's and Wendy's as one of the top-franchising burger restaurants, perhaps because Yancey was very, very successful at selling Fatburger franchises to her celebrity clientele. At various points, Queen Latifah, Kanye West, and Pharrell Williams all bought their own Fatburger restaurants, and are responsible for helping the chain spread to Miami, Chicago, and, in Pharrell's case, China.
In 1990, before the height of celebrity franchisees, Yancey sold all locations of the chain but the original stand to an investment company, which struggled to expand the company nationwide without her leadership. In 2001, Magic Johnson and several other celebrity investors (including a former Motown Records president and Sex and the City creator Darren Star) bought a majority stake in the company, but to little success; he sold his stake just two years later. Unfortunately, without its founder at the helm, Fatburger's success stalled.
Since then, the "last great burger stand," as Yancey billed the franchise in the 1980s, has struggled to expand its audience beyond its current 200 locations around the world. But it has retained the allegiance of longtime fans and Southern Californians, who continue to prove the founder's oft-stated claim that "a good hamburger sells itself."
Everything is bigger in Texas
Whataburger, home of the Texas-sized fast-food patty, the honey butter chicken biscuit, and a ketchup so popular it's now sold on Amazon. It also has a strong feminist history.
That woman behind the empire was Grace Dobson -- or "Lady Grace," as she was known to Whataburger employees and the Corpus Christi, Texas community where her husband, Harmon, opened the chain's first restaurant. Harmon had already begun selling 50-cent "whataburgers" when he met Lady Grace in 1955, but the female Dobson worked alongside her husband as he grew Whataburger from a mobile stand (which moved around based on traffic flow and customer demand) into a chain of 40 restaurants in four states.
Then, under bizarrely similar circumstances to how Esther Snyder took charge of In-N-Out, Grace came to control Whataburger in 1967, when Harmon died in a plane crash (weird coincidence, right?). During the 25 years Dobson maintained her position as Whataburger's chairwoman, a role she took on in 1969 as a now-single mother of three children, the company grew to more than 400 restaurants across its home state and neighboring areas.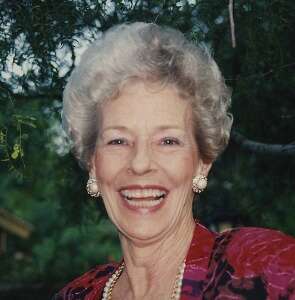 "From the moment I came aboard at Whataburger I have been a 'Grace fan,'" Pam Cox, Whataburger's vice president of corporate communications, said in an interview for the book The Whataburger Story. I was sincerely excited to be part of a company whose story included a woman who demonstrated such strength and character during adversity. Her determination to see Harmon's dream through while raising three children will always be inspiring to me."
Her position made her one of the first female chairs of a major fast-food chain, but she was always careful never to lose sight of her husband's original hopes and aims for the company and its associates, which Whataburger still refers to as "Family Members."
"Even at a time when we had 300 restaurants and 3,000 team members, mom worried about us getting too big. She never wanted to lose that personal connection to the Family Members," her younger son, Hugh Dobson said.
Dobson gained a reputation as the "first lady" of Whataburger -- or, perhaps more accurately, as the company's mom. Lady Grace became known for showing up at each and every company-wide event, though she shied away from any attention. As one employee told Texas Monthly in 2000, "When she shows up at these events, it's like Elvis has just arrived."
Her position made her one of the first female chairs of a major fast-food chain.
Given her reportedly quiet nature, though, she probably hated it. Despite her stature at the company and Whataburger's immense financial success, Dobson led what can only be construed as a characteristically modest life. Even as major buyers begged to buy the family-owned business -- and even as her wealth placed her among Forbes' top-earning restaurant owners -- she continued to live in the small house where she and Harmon raised their kids.
"Mom had an unyielding sense of commitment to family, and to her husband, and especially to her big family, Whataburger," Lynne Dobson Wooldridge, Dobson's daughter, noted. "She did what was right, not what was easy, time and time again."
Whataburger franchisee Larry Gates recalled that Dobson preferred shopping at discount stores to Neiman Marcus, but there was one place she enjoyed spending money: in her community. Nary a public building in Whataburger's hometown of Corpus Christi, from the local aquarium to the baseball park, has missed out on Lady Grace's legacy of corporate giving.
"She was a lady in the truest sense. She was fair and understanding, but firm in her ideas," said eldest Dobson son Tom. "She was tough, not a quitter. She would fight if she had to."
When she passed away, in 2005, she had one wish the company was sure to honor: that all Whataburger restaurants remain open. With nearly 800 locations today, and more on the way, her wish has definitely come true. For a humble woman who shied away from the spotlight, her legacy is larger than life, even if her story remains shrouded in the shadow of honey butter biscuits.
Sign up here for our daily Thrillist email, and get your fix of the best in food/drink/fun.
Jenny Kutner is a freelance writer based in New York, who subsists primarily on bacon cheeseburgers. A Texas native, she believes there is one regional burger chain that rules them all (just guess). For thoughts on feminism, fast food, and Tex-Mex, follow her on Twitter @jennykutner.