They're all out of the Slutty Marion Barry costume you were eyeing, and you spilled beer all over your twerk-bear onesie -- so now what will you be for Halloween? For inspiration, just look in the fridge like these folks, whose DIY food and drink costumes feature everything from beer pong cups to hot sauce... but, incidentally, no slutty bananas. Because bananas are inherently slutty on their own.
Recommended Video
Debatable: Is Shake Shack Really Fast Food?!?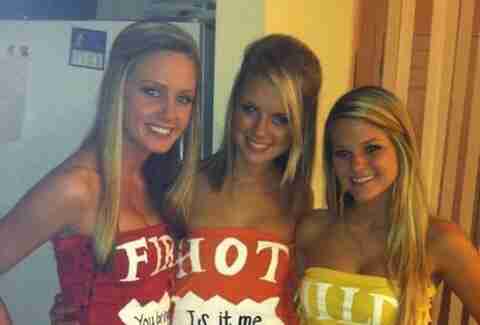 Taco Bell Sauces
Chicks love group costumes, and excuses to not wear pants during Halloween. This represents a rare time when Taco Bell sauce won't make you poo.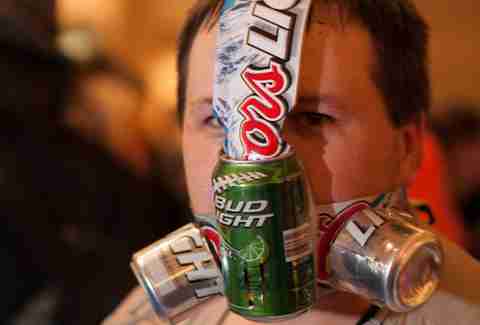 Beer Bane
You thought he was hard to understand in the movie? Wait until he starts slurring through that mask.
Budweiser Optimus Prime
Sure, it's probably awkward to go to the bathroom, but that's a small price to pay for transforming yourself into something this awesome.
Beer Pong Cups
These are sweet, but you kinda need arms to play beer pong. Plus, you're just asking for people to throw sh*t at you all night.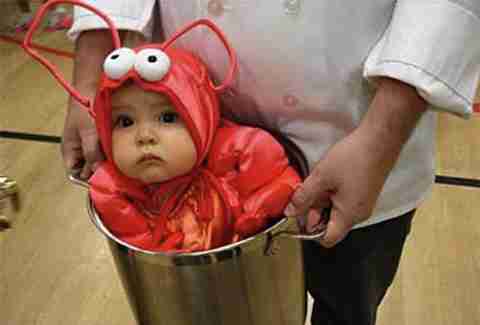 Lobster Baby
Because the only thing cuter than a baby in a costume is a baby whose costume is inherently kinda disturbing.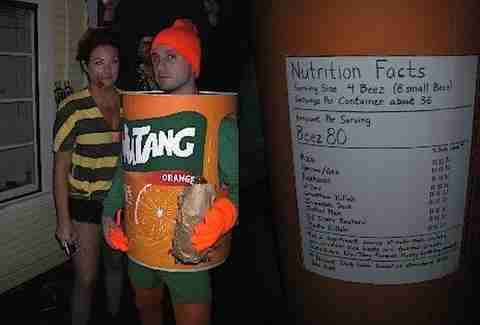 Wu Tang Can
Contents claim to make "36 chambers of orange drank". This really is nothin' to fu*k with.
Silver Bullet Samurai
Wolverine's arch-nemesis apparently really, really likes cheap beer.
Tapatio Man
This sauce tastes way better, though you'd probably be happier with the Taco Bell one in your mouth, since mustaches tickle.
Coors Light Cans
The most popular six-pack at the party also represents an acceptable way to tell a gaggle of chicks that you like their cans.
Ginger Bread Man
When life deals you a bum hand (or a bum mop of hair), you've got a lifetime of puns at your disposal.
Joker Ronald McDonald
Why so serious? Because now we're terrified to order McNuggets, you monster.