The perfect donut is like a haiku. It's perfect in its simplicity, rounded in its symmetry, and always easily consumable.
So when I was tasked with ranking everything currently available on Krispy Kreme's bountiful roster of glazed (and sometimes unglazed) delicacies, I thought the only format worthy was and still is the haiku. 
You might disagree
I review donuts harshly
Troll in the comments
Recommended Video
The 'Black Mirror' Killer Pizza Truck Is Real Now, Thanks To Pizza Hut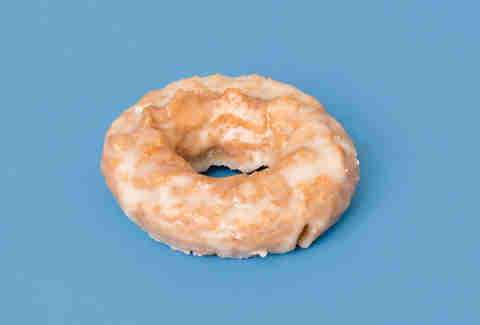 17. Pumpkin spice cake
Pumpkin spice is bad
Now, it's even in donuts.
Please make it stop. K?
16. Traditional cake
Simplicity's nice
This one's a little bland, though
Need something sweeter
15. Salted caramel latte
Coffee with donuts?
No. Coffee inside of them.
Why is this a thing?
14. Glazed chocolate cake
Cacao overload
Too much chocolate, for me
Please dial it back, bro
13. Glazed raspberry filled
Not a fan of fruit
Especially in donuts
But this works, kind of
 
12. Chocolate custard
The chocolate stuff
A tad too overwhelming
I wish it wasn't
11. Pirate donut
Yarrr, here be booty
Limited time only though
9/19, for free!
10. Powdered strawberry Kreme
Mad light and fluffy
Spells "Kreme" in a quirky way
But I'm down with it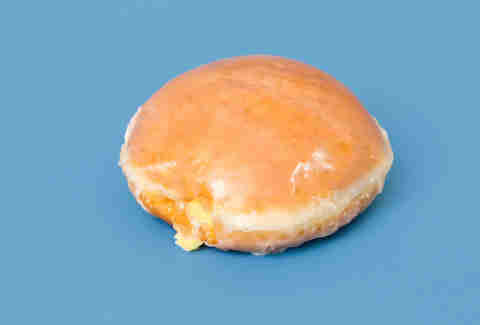 9. Glazed with Kreme filling
Hm, a glazed donut?
Oh wait? Is there more inside?
Hello, nice surprise!
 
8. Glazed cruller
What is a cruller?
Excellent question, my friend
Don't know, but it's good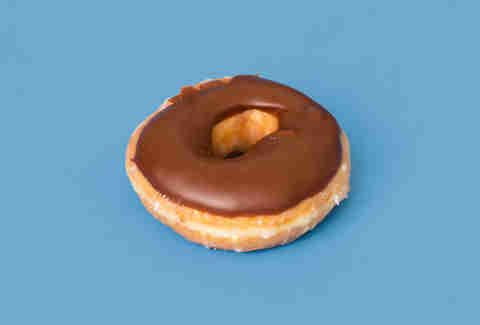 7. Chocolate glazed donut
With glaze and icing
You get the best of both worlds
But still, not the best
 
6. Glazed lemon filled
The peak, filling-wise
Compliments the donut well
This is a good mix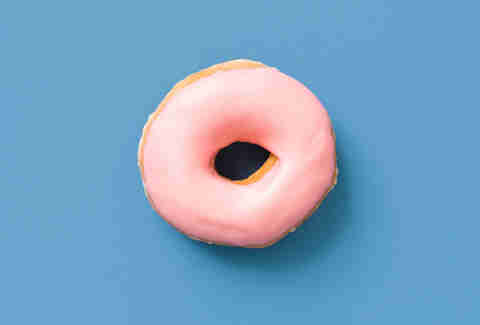 5. Strawberry frosted
The frosting is strong
Homer Simpson's favorite
Better than Dunkin'
4. Cinnamon bun
So rich, savory
Just like grandma used to make!
Only this time, worse
3. Cinnamon sugar
Not too sweet, un-glazed
This is a moderate's fav
Fuck off, Cinnabon
2. Chocolate iced glazed with sprinkles
Chocolate icing
With crunchy -- not soft -- sprinkles
Almost first, but not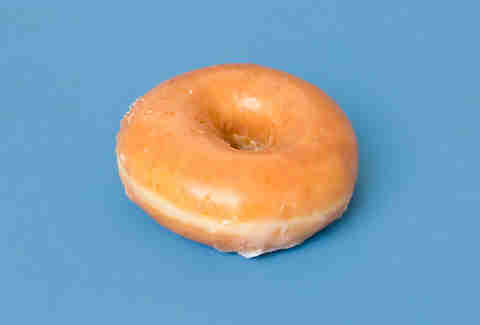 1. Original glazed
Sometimes the best things
Can be the simplest things
This basic is ace
Sign up here for our daily Thrillist email, and get your fix of the best in food/drink/fun.