It's the day after Thanksgiving. You're hungover from turkey. You're hungover from cocktails. You're hungover from turkey cocktails. But "omgColdwaterCreekshavingasale," says your wife/girlfriend/stepsister you have a weird relationship with, like Alicia Silverstone and Paul Rudd in Clueless. You're going to the mall. But that doesn't mean you can't enjoy it... especially if you listen to us, and eat these exact items from the mall food court mainstays:
Recommended Video
The Best Cheap Italian Food in NYC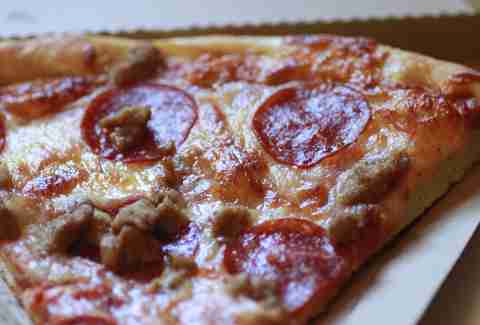 Sbarro
What to get: A gigantic slice of stuffed pizza filled with cheese, pepperoni, sausage, and Romano. But don't forget the garlic knots, which're so addictive you'll eat them until you sbarrf.
Sarku Japan
What to get: For the love of everything holy, please skip the sushi. Go with the teriyaki chicken w/ veggies and fried rice, or just keep doing laps around the food court and eat a full meal's worth of toothpick-impaled samples.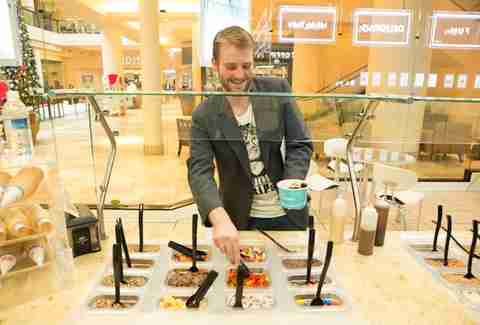 Any DIY frozen yogurt joint
What to get: A bucket comprised of 1/2lbs of Reese's, Oreos, gummy worms, and M&Ms, topped with a dollop of low-fat vanilla yogurt because, um, health?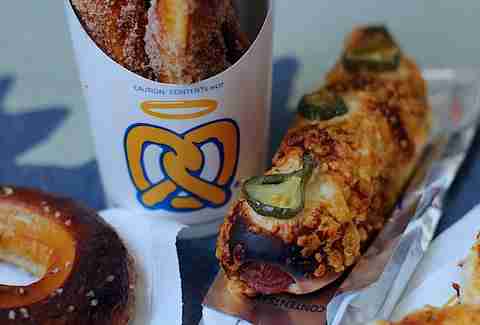 Wetzel's Pretzels/Auntie Anne's
What to get: A pretzel dog, which is both a hot dog wrapped in pretzel dough and what Snoop usually says when you ask, "Want anything from Wetzels?" Or a pizza pretzel, which has no funny joke attached but is still delicious.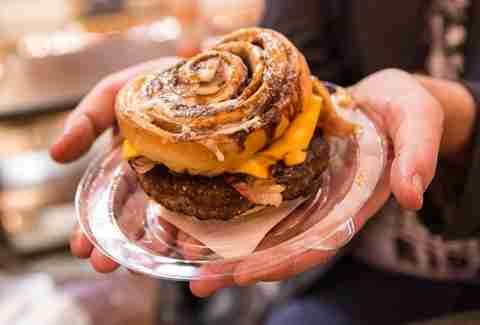 Cinnabon
What to get: A box of roll-centers -- the Cinnabon equivalent of donut holes -- or get weird and order a McDonald's Quarter Pounder and slip it in the middle of the bun… trust us, it's delicious.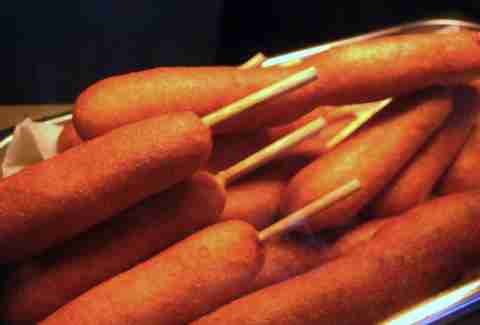 Hot Dog on a Stick
What to get: Double down and get a corn dog and a stick of battered/fried American cheese and you can make the mall seem just like the carnival. Minus, you know, the fun.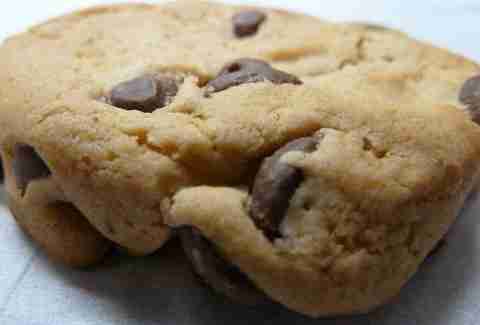 Mrs. Fields
What to get: Mrs. Fields is a saucy minx with many flavors, so indulge in them all with a "Nibbler" box of assorted minis. Or just get a cookie cake, then duck into a photo booth and eat it alone while listening to a slow Tracy Chapman ballad on your phone.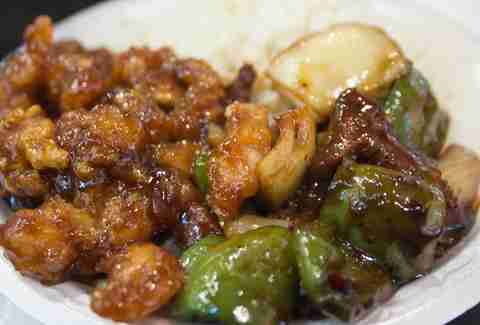 Panda Express
What to get: The orange chicken is a thing of beauty: part entree, part candy, and all befuddlingly delicious. You smell it the minute you walk into any mall, even if there is no Panda Express.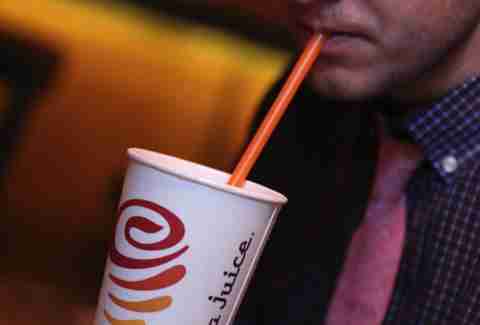 Jamba Juice
What to get: The Pomegranate Pick-Me-Up, full of berries and raspberry sorbet that's not to be confused with the Prince song. Add the "boost" of your choice, but take heed: they know that one of their flatbread pizzas doesn't count as one, even if you ask them to put it in the blender.
Orange Julius
What to get: Go with the classic Orange/cream dream… then head to a clandestine area and dump some vodka in it for the best screwdriver ever. It's Black Friday. You earned it.