Shutterstock/Jennifer Bui/Screenshot via iOS 9
Shutterstock/Jennifer Bui/Screenshot via iOS 9
For better or worse (nah, probably for the better), weed culture of the modern era has far surpassed its stereotype-laden roots. The drug rugs and stoner vans are out, dispensaries are in, marijuana is kinda legal sometimes, and cannabis technology is everywhere. And thanks to the ganja-loving nerds of Silicon Valley, there's now a whole wide world of wonderfully helpful and convenient apps out there just for the weed lovers among us. So, in celebration of 4/20, here are 10 you should download right now, man.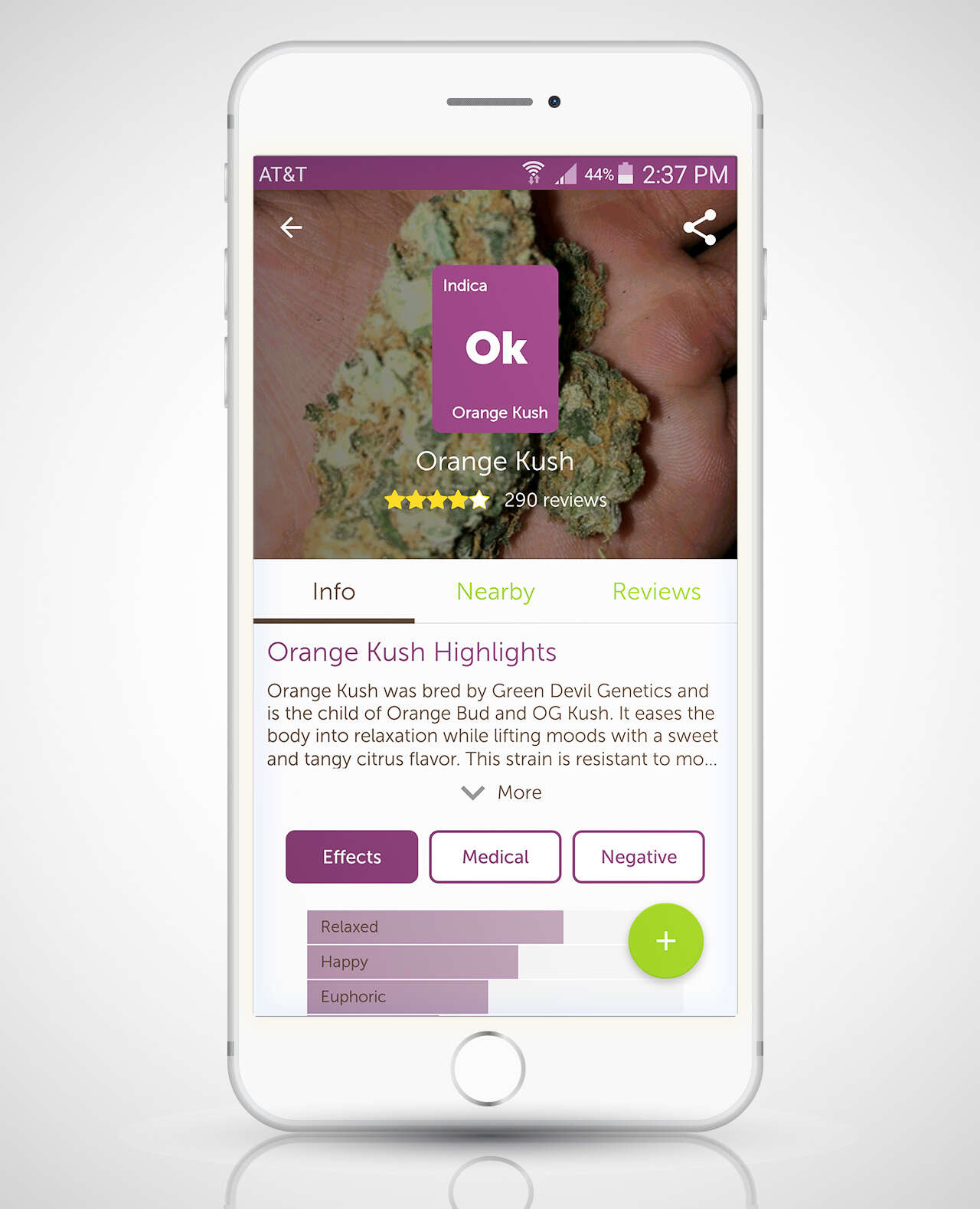 Leafly
What it is: Yelp for weed
iOS:Free
Android: Free
Leafly should be on every pot smoker's radar. Not only does it keep you up to speed on the latest cannabis news, but it has a staggeringly detailed database of cannabis strains. It'll help you pick one out based on how you want to feel or which symptoms you're hoping to combat; it will even tell you whether you can pair it with wine (we can tell you if you should pair it with an IPA). Additionally, the app serves as a comprehensive dispensary database, complete with user reviews and the ability to filter by price, menu items, and store type.

HighThere!
What it is: Tinder for tokers
iOS: Free
Android: Free
Like Tinder if everyone on Tinder couldn't pass a drug test, HighThere! enables you to find other people in your area to smoke with, and, you know, see where things lead. It borrows much of the layout and interface from Tinder -- basically, you tell the app your mood, preferred consumption method, and energy preferences, and it gives you the option to swipe right ("High there!") or left ("Bye there!") on people it matches you with.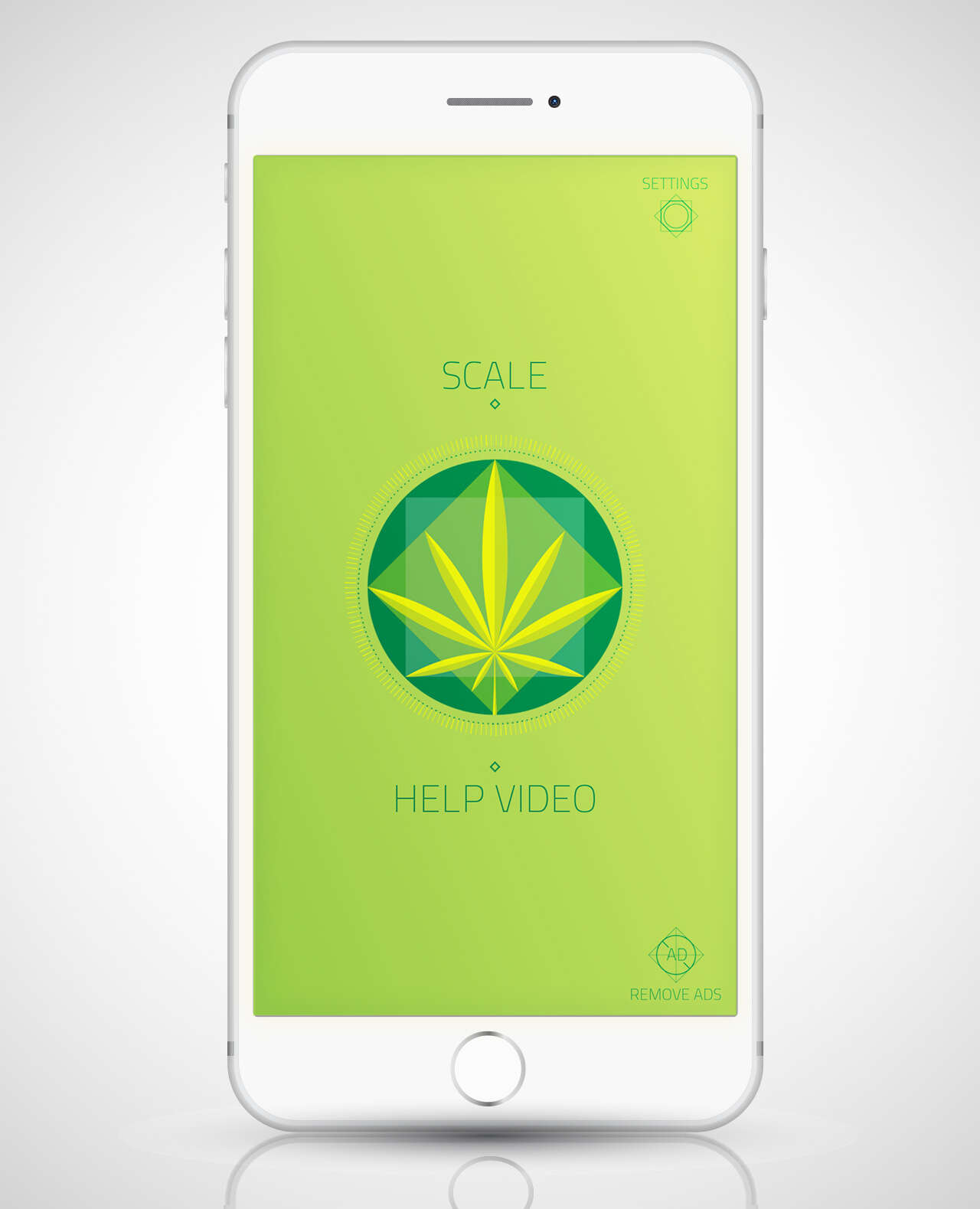 Weed Scale 4.20
What it is: A weed scale built into your phone
Android: Free
Apple isn't a fan of people developing apps that weigh things, but Android luckily has no problem with it. And this app's developers are not shy about its purpose: they say you should use it to make sure you're not getting cheated by your supplier. They must have had a bad experience. But you have to be a light smoker to use the scale to weigh nugs: it "works best for 1-5g range."

GrowBuddy
What it is: A green-thumbed assistant for growing at home
iOS: Free
Android: Free
In Colorado, Oregon, and Rhode Island (with a medical license), you can legally grow your own, and GrowBuddy's phone app is a companion app to the more powerful desktop and tablet software. The app makes it easy to record all the important data on "feedings for a single plant or multiple crops." Basically, this app will help you make sure you don't have sad, dying plants in your closet, and instead end up with a bowlful of beautiful bud.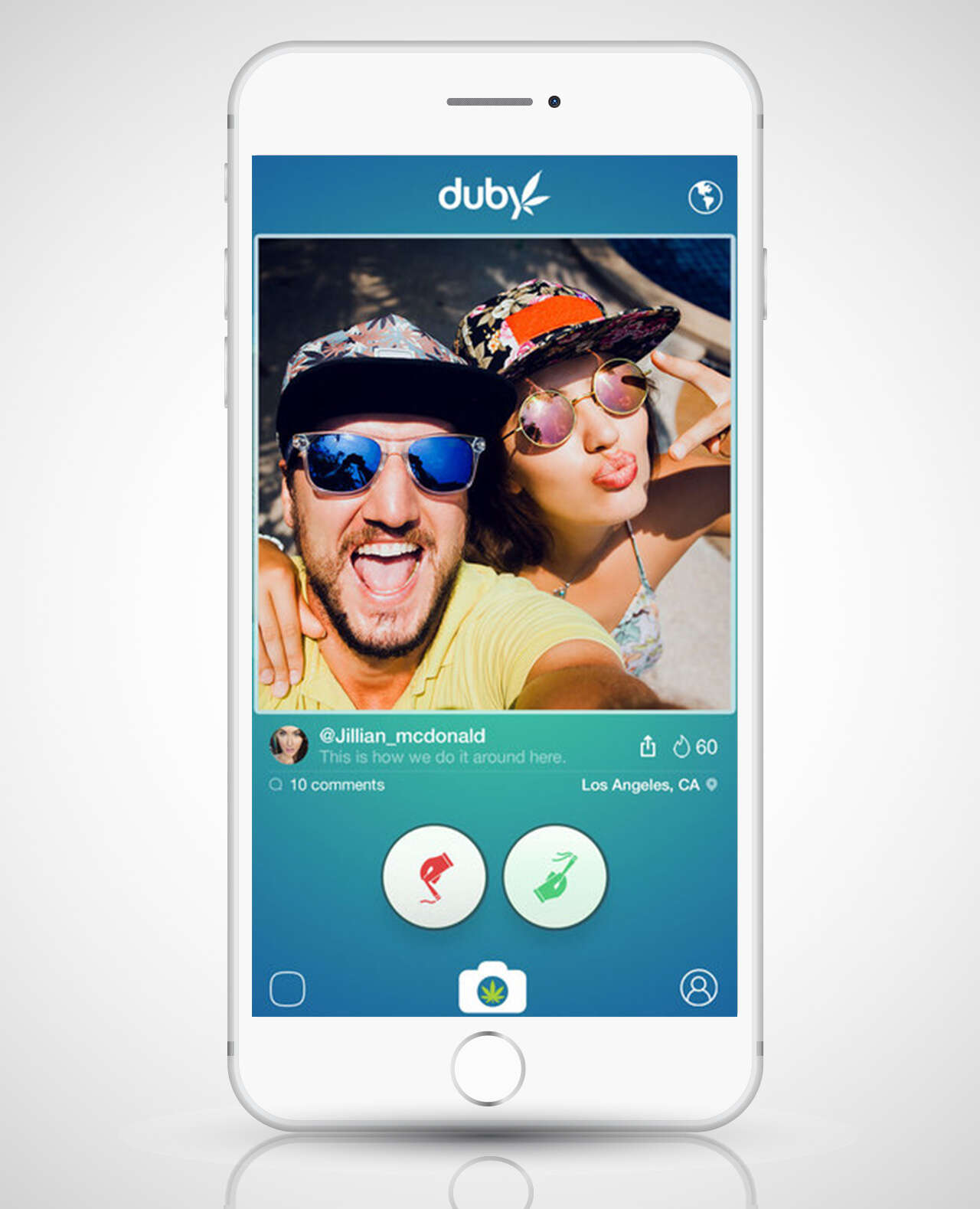 Duby
What it is: A social network just for stoners
iOS:Free
Android:Free
I know, we need another social network like we need to see another Coachella selfie. But if you're looking for a safe space to share your "cannabis activity" and connect with fellow smokers, this is it. The anonymous network allows you to post photos and videos (presumably of you partaking) and connect with users via private message. And while it doesn't promote itself as a dating app, there's even a built-in swipe-right or swipe-left functionality for the photos and videos other people upload.

EazeMD
What it is: Virtual medical marijuana consultations with real doctors
iOS:Free
Android:Free
It's easier than ever to legally score yourself a prescription for bud, but trekking to the doctor's office just for a medical marijuana consultation is not that great. With EazeMD you get a virtual face-to-face with a doctor who will evaluate you for $30 and send you a physical copy of his recommendation, so you can flash it at your local dispensary. Right now the service is available exclusively for California residents, but expect that to change as the legalization wave sweeps the nation. USA! USA!
Weedmaps
What it is: Google Maps for medical marijuana dispensaries
iOS: Free
Android: Free
One of the OG (kush) apps of the cannabis game, Weedmaps offers an indispensable look at dispensaries in your area. Click on any dispensary (whether it's 21+ or solely for medical use), and WM typically offers photos and prices of all its strains and edibles, reviews from a number of users, and even Groupon-style deals, many of which are for a limited time.

Seamless
What it is: A magical munchies delivery service
iOS:Free
Android:Free
If you're not yet familiar with the glory of Seamless (known also as GrubHub), I am truly sorry. You can order just about any snack, meal, or grocery item your stomach-heart desires, and it'll arrive at your doorstep in a matter of minutes. Delivery options depend on where you live and which restaurants and stores have hopped on the Seamless wagon, but considering its rapid growth in the past decade, the breadth of late-night snack options will continue to expand.
Best Buds
What it is: Like a "buy-10-get-one-free" punch card, but for weed
iOS: Free
Android: Free
While this app does many of the same things Weedmaps is useful for (dispensary menu and pricing info), it's worth downloading solely for the deals you might not find anywhere else. To wit: it has a digital rewards program that "punches your card" every time you buy something from a local dispensary, which could lead to free bud. When's the last time a coffee shop punch card did that?

Robot Unicorn Attack 2
What it is: A trippy game filled with mythical beasts
iOS:Free
Created by Adult Swim, the unofficial TV programming block of cannabis enthusiasts, this game is a trippy, hilarious sequel to a side-scrolling game where unicorns blow shit up. If you question whether the game is specifically designed for weed smokers, this quote from the game's makers about how it's different from the first unicorn attack game should settle it: "Oh, also? You can fly now. Yeah. Yeah, man."
Sign up here for our daily Thrillist email, and get your fix of the best in food/drink/fun.
Jon Sumpson writes about sex and cannabis for Thrillist, and loves him some Weedmaps.
Joe McGauley is a senior writer for Thrillist and proud never-owner of a drug rug.