Mexican Chains That Will Challenge Your Love of Chipotle
We've scoured the USA for potential heirs to the Chipotle throne
Nobody's ever mistaken Chipotle for one of the best Mexican restaurants in America, but the iconic Colorado chain mastered the art of fast-casual, assembly line-style burritos. In doing so, it showed American eaters that there was more to quick Mexican-ish food than food trucks and Fourthmeal.
The restaurants on this list represent the best and brightest Mexican-style chains in the US, any of which could someday become the heirs to the Chipotle throne. Some of these chains have only a few locations, and some are hovering near 100. All of them seek to capture your burrito-loving loyalty in a quest to join bigger contenders like Moe's, Qdoba, Rubio's, El Pollo Loco, and Taco Cabana in a battle for fast-casual Mexican supremacy.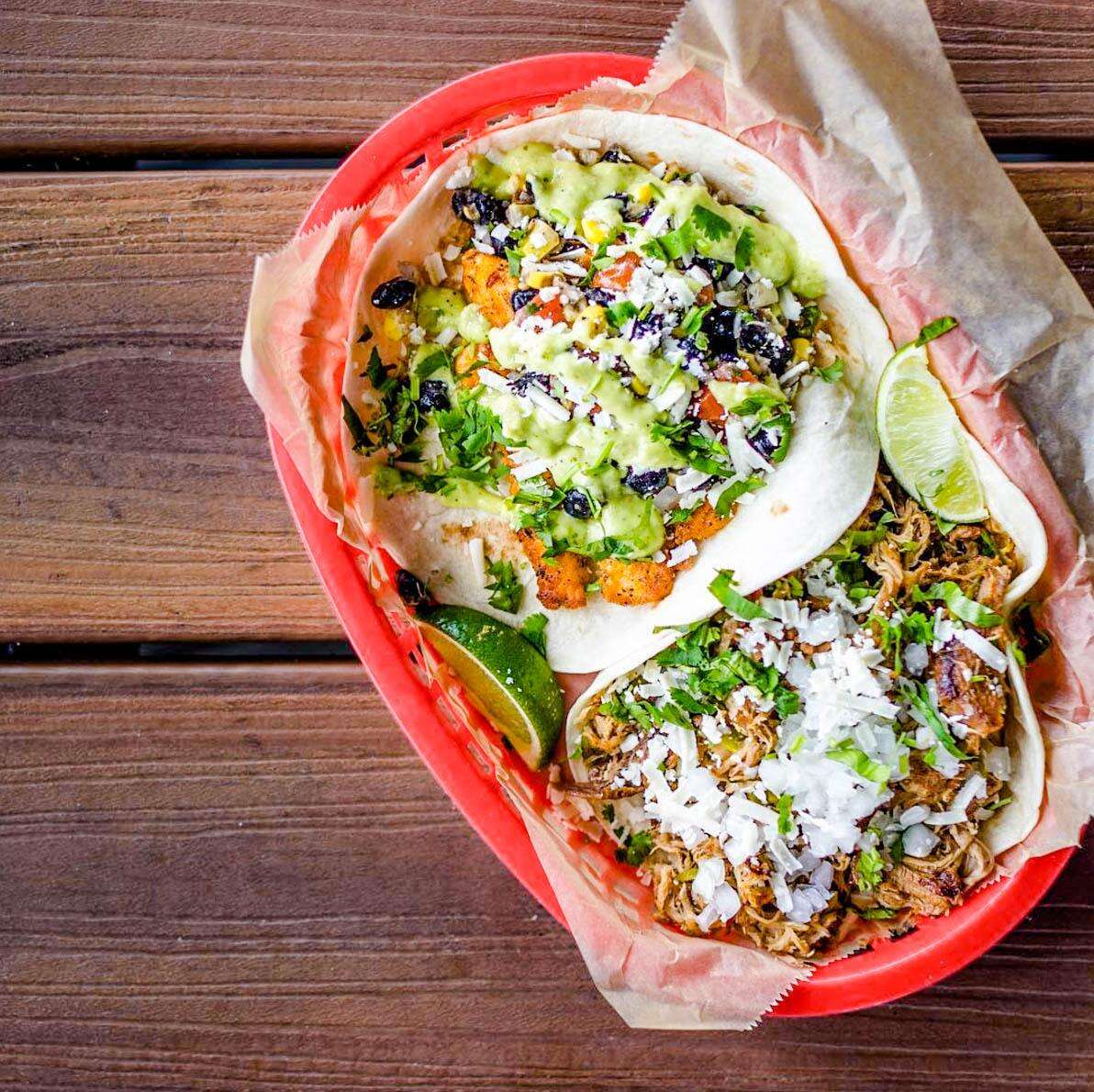 Number of locations: 70 in Colorado, Oklahoma, and Texas
A beloved Austin taco spot ever since it burst onto the scene, Torchy's cheekily named tacos (Mr. Pink, Dirty Sanchez) defy convention... or common sense (a taco with guajillo-seared ahi tuna and cabbage fresca?!). Whenever a new location opens -- which is often, considering they've launched about two dozen in the past two years -- the line routinely stretches out the door like it's an Apple store on iPhone release day. All-day breakfast tacos and a fun, batty, secret menu (chorizo, bacon, fried chicken, queso taco!) keeps 'em waiting patiently.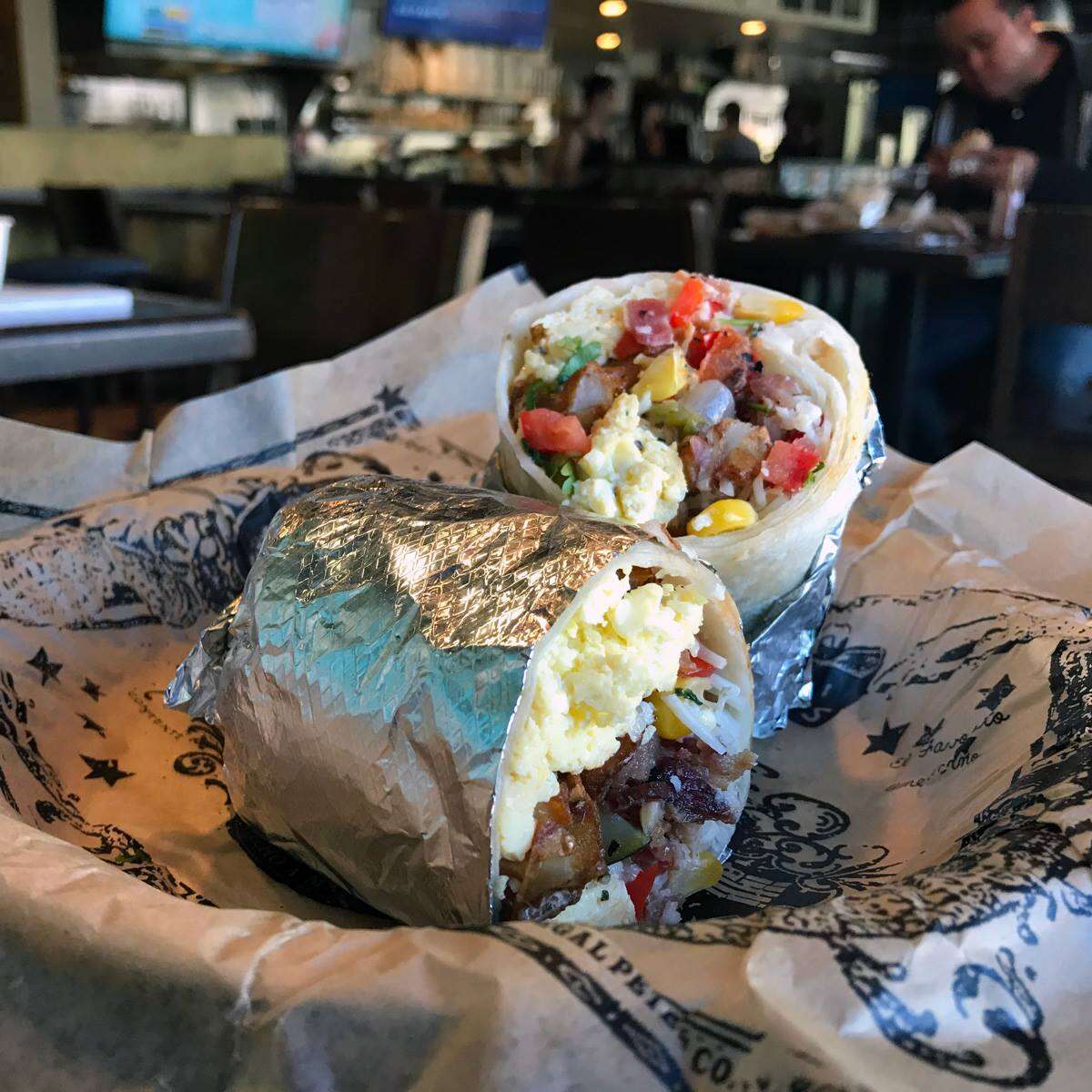 Number of locations: 10 in Arizona and Colorado
Chipotle is a Denver-born brand, but despite its popularity locally (and globally), Illegal Pete's has an even fiercer loyalty among Denverites -- it's the Mexican restaurant equivalent of John Elway. Coloradans (and now Arizonans) queue for assembly-line style burritos, bowls, and nachos, all of which can be smothered in its beloved green chile. Its popularity is also boosted by a bar scene where plenty of Colorado craft beer is poured, and a Pete's-owned record label promotes local bands and comedians. Any touring band can be gifted them free burritos in exchange for "spreading the word" about the restaurant. Seems like a good deal.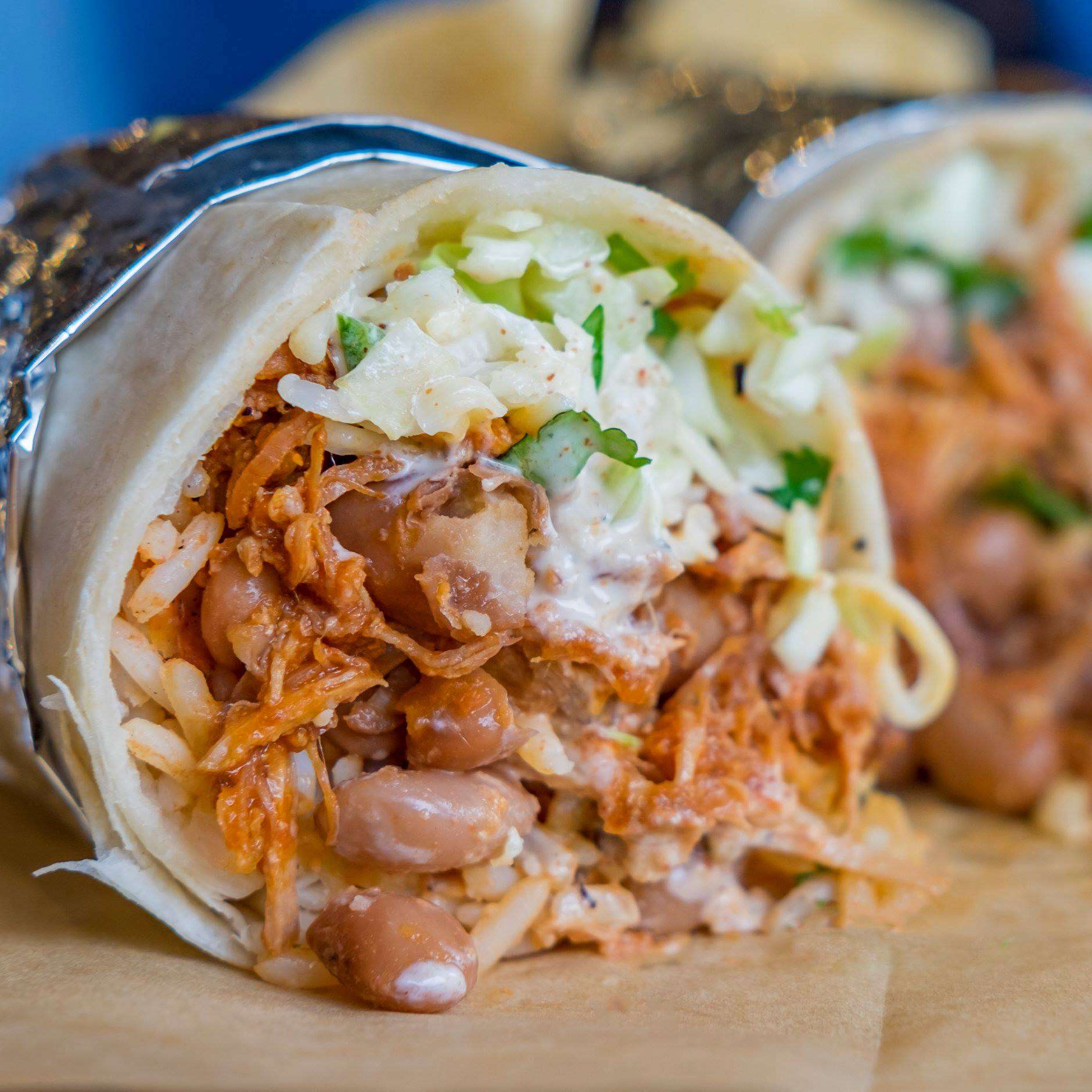 Number of locations: 32 in Georgia
What, your favorite burrito place doesn't have a salsa bar? You now have one more problem. Like Jay-Z, I feel bad for you, son. Regulars dig the salsa bar's offerings like tomatillo sauce, a smoky chipotle salsa, and a chili d'arbol sauce made from chilis, pumpkin seeds, sesame seeds, and cumin. Twenty-plus years after rolling Mission-style burritos in ATL, there are nearly 30 locations all over the state offering proteins like Sinaloa chicken marinated in OJ and garlic, and offbeat mix-ins like pickled jalapeños and olives.
Number of locations: 41 in Connecticut, Delaware, Florida, Maryland, New Jersey, Pennsylvania, Virginia, and West Virginia
Despite the name, California Tortilla is an East Coast chain that started in Bethesda, MD. But you won't care where the hell it started, because no one beats this place in the hot sauce game, with 75+ options (including searing-hot bottles like Dave's Gourmet Insanity and Endorphin Rush Beyond). There's also a spinnable prize wheel which can score you free chips and queso or dessert, and an addictive honey lime sauce that can be added to any burrito, bowl, salad, or taco.
Number of locations: 71 in Arizona, California, Connecticut, Florida, Illinois, Indiana, Iowa, Kentucky, Maryland, Michigan, Minnesota, Missouri, Montana, New Jersey, North Dakota, Pennsylvania, South Dakota, and Wisconsin
There are three major differences between Pancheros and Chipotle. First, there's Bob the Tool, the weirdly loved little spoon-like implement/mascot that mixes all your burrito or bowl's ingredients together. Then there's the house-made queso, and a fancy tortilla maker called the DoughPro DP2000 that presses 'em fresh to order. Iowa might not be the first state that comes to mind when you think of Mexican food (or second, or third, or... ), but in '92, that's where Pancheros got its start. It's since become a staple of college campuses across the Midwest (and beyond).
Number of locations: 75 in Texas, Tennessee, Oklahoma, California, and Utah
The president and COO of Freebirds is a guy who was once a Chipotle exec, if that tells you anything about the company's plans for burrito domination. But it's not a Chipotle ripoff by any means, as evidenced by its hugely popular nachos and the multitude of options in the way of serving size: Hybrid (small), Freebird (normal), Monster (huge), and Super Monster (you're pretty hungry, eh?) burritos. Horchata and a few agua fresca options shake up the normally boring drink menu, though Chipotle has a few drink tricks up its sleeve lately, too. Freebie alert: Download its app and get a free entree.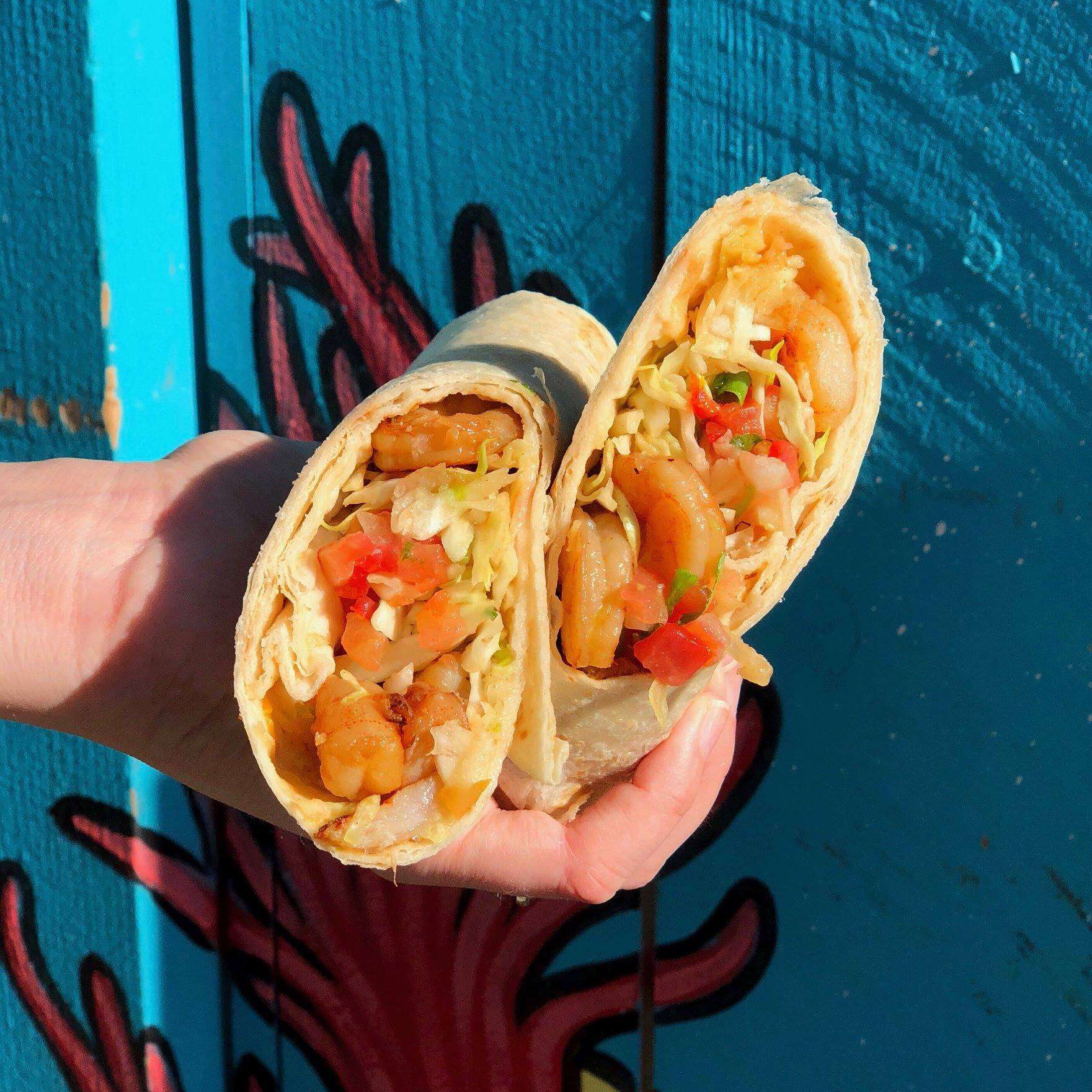 Number of locations: 53 in California, Colorado, Hawaii, Nevada, and Pennsylvania
This is a Horatio Alger story if there ever was one: Wahoo's was started by three Chinese brothers who grew up in Brazil, moved to California, and opened up a Mexican-Asian fusion joint. The brothers still run the place, and while it may have a rep for being a fish taco-focused establishment, the menu has much more to offer. Sure, there's still wild salmon, wahoo (it's the name of a fish too!), and shrimp tacos, but even more eye-opening are the menu items you'll certainly not find at any other restaurant in this rundown: a Maui Bowl with teriyaki steak, chicken, and cream cheese Baja Rolls, tortas with citrus slaw, and Cajun chicken burritos.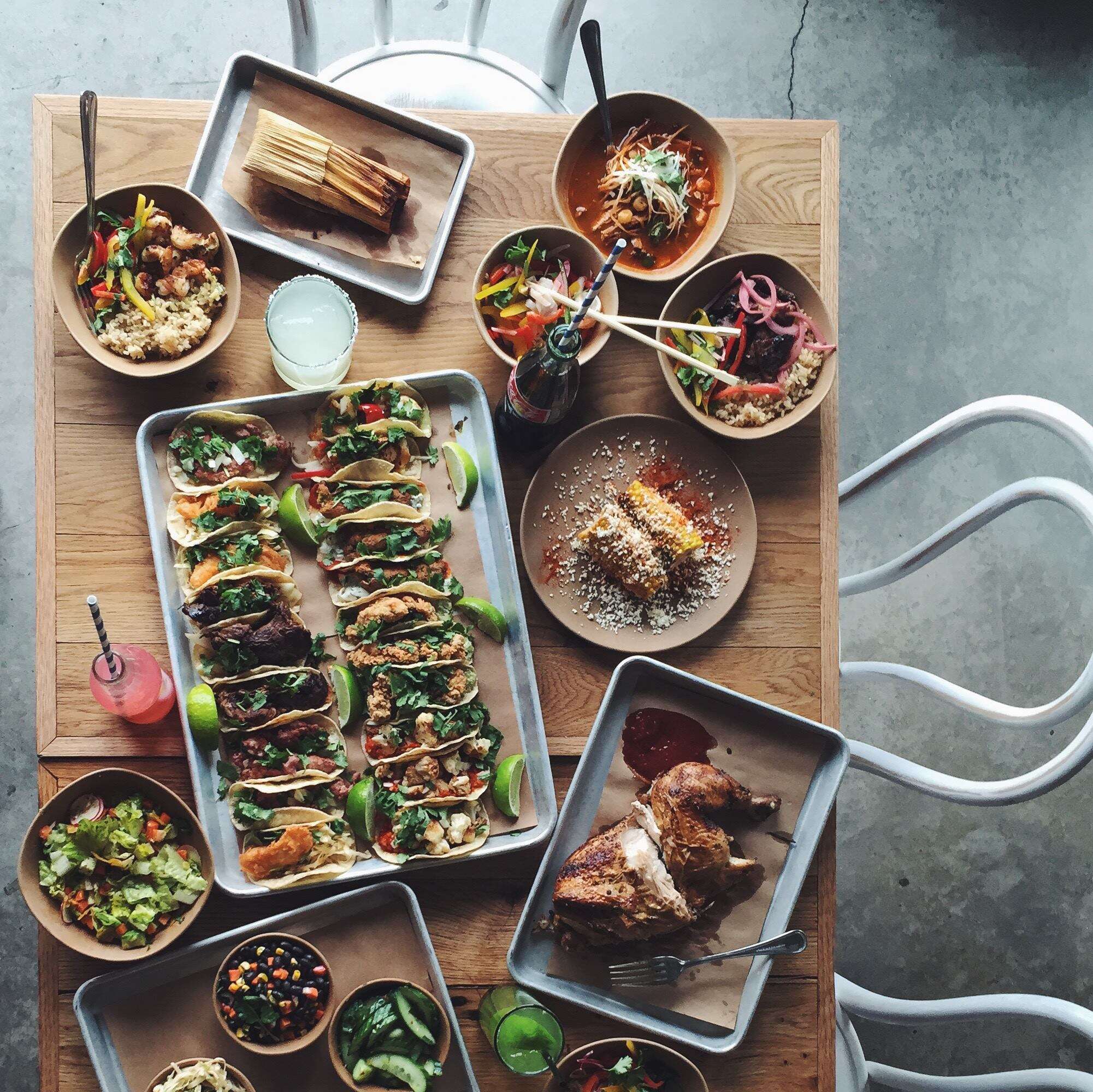 Number of locations: 18 in Alabama, Colorado, Connecticut, Florida, Georgia, New York, North Carolina, Tennessee, Texas, and Virginia
There is not a Mexican spot on the planet with a decor and vibe as beachy, summery, and Instagram-perfect as Bartaco -- unless you're in Acapulco. Adding to the festive atmosphere is the seriously stacked drink menu, offering a tequila selection you might find in a more upscale Mexican restaurant, and a suite of cocktails way more refined than a margarita in a plastic cup. Oh, yeah, food: Tacos can be filled with unconventional proteins like sesame ribeye and duck. Pork belly is packed into the rice bowls, and the grilled corn (with Cotija cheese and cayenne) is so photo-ready you're basically required by law to 'Gram it.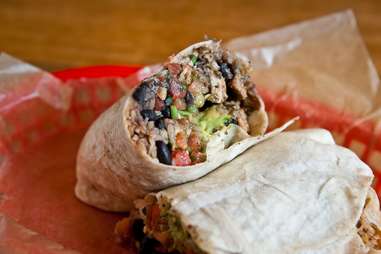 Number of locations: 19 in Illinois and New York
On the surface, Dos Toros' menu looks almost identical to Chipotle, even down to the sustainably raised meats. But fans of the chain say the carnitas will make you a believer in its superiority. You'll have to go to NYC or Chicago to try 'em, but it's worth it if you're a fan of eating at restaurants owned by a guy who knows the bass line to "Semi-Charmed Life." Dos Toros was started by two brothers from Berkeley, California, one of whom was the bassist in Third Eye Blind -- which makes it extra sad that they don't take your order by asking, "How's it gonna be?" The bros are looking to expand beyond NYC, which means many more East Coasters will have Mission-style burritos in their hands soon enough.
Locations: 16 in Nevada and Oregon
Dinosaurs are the secret to the success of this Oregon-based chain, which is slowly branching out across the region. OK, actually, the dinosaurs aren't the reason people love this place, which is admittedly the least-Mexican chain on this list. LP excels on the strength of its health-conscious hippie burritos, which are stuffed with locally grown smart beans and brown rice, plus other fillings like grilled chicken (go with the mole), tempeh, yams, pulled pork, and more. There are also bowls made that rotate monthly based on seasonal ingredients, plus great margs and housemade agua fresca. Oh, and the dinosaurs: The place has a reputation as a healthy place to feed kids, thanks in large part to the army of toy dinosaurs that are available to play with while you stuff your face like an environmentally conscious spinosaurus.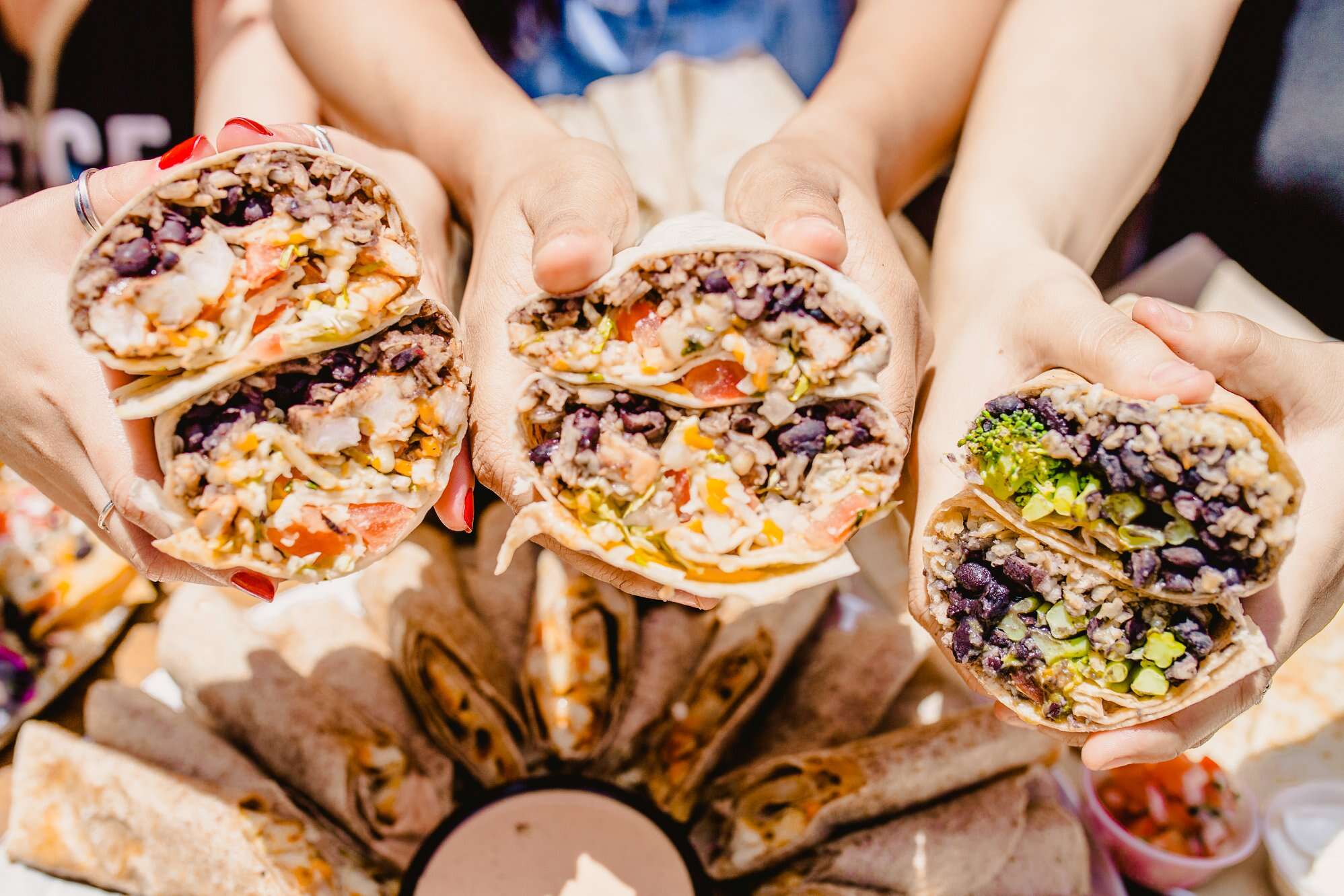 Locations: 29 in Arkansas, California, Nevada, and Oregon
If there's two things Southern California has on lock, it's great Mexican fare and health-conscious eating, and Sharky's has been slapping those two strengths together since 1992, when its Sherman Oaks location first started cooking its delectable corn and plump, non-GMO, organic meats under its eponymous flames. Here, you can feel pretty good about everything, from the shrimp and fish crammed into the tacos to the avocados and pico that brighten up the dishes. Everything from tempeh-stacked Power Plates to tacos, burritos, and nachos are on offer here -- plus pizza, because you can't have "wood-fired" on the name without that -- and they're satisfying to both the palate and the conscience.
Sign up here for our daily Thrillist email and subscribe here for our YouTube channel to get your fix of the best in food/drink/fun.