In the past few years, Houston has gone from "that city where the Bush's go to Astros games" to a nationally recognized culinary destination. And, like Vernon Maxwell in the Genesis NBA Jam, it's continually heating up. From game-changing cocktail joints to the preferred places to scoop up bites of molten queso, these are the best spots to eat and drink like a local. But if you find yourself needing even more, head to Thrillist Houston for hot openings and the rest of our longtime favorites.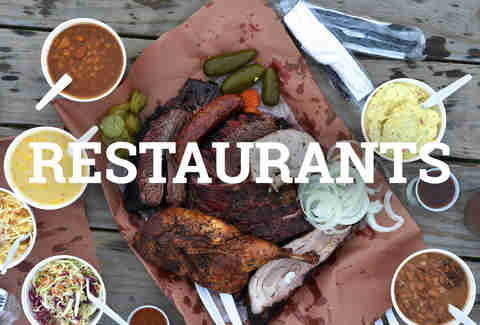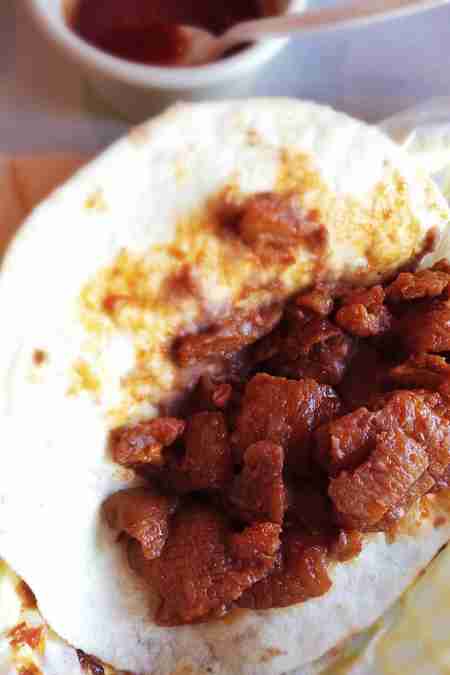 Washington
If the constant line out the door proves anything, it's that even in a city full of tacos, the full-flavored breakfast and lunch tacos at this orange shack on Washington shine (and the same can be said for its other two locations). Line up at the steam table for the softest handmade tortillas stuffed with chorizo, barbacoa, and chicharrones, just like your abuela used to make.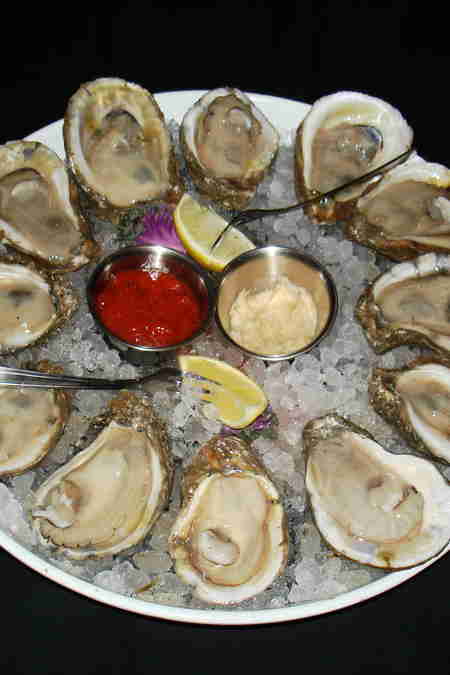 Midtown
Monster Gulf Coast oysters are the name of the game at this old-fashioned Creole and Cajun haunt. So are killer seafood gumbos, platters of steamed or fried clams, shrimp, and crab, and NOLA favorites like crawfish etouffee and catfish po' boys. These guys always bring that Third Coast soul, which becomes especially evident during the Sunday jazz and blues brunch.
Montrose
When adjoining sister restaurants The Hay Merchant and Underbelly opened up shop near Montrose and Westheimer in 2012, we saw a glimpse into the now-thriving block's future. Craft brewpub The Hay Merchant continues to draw crowds with its badass selection of on-tap brews and funky fare (sweet & spicy pig ears, anyone?).
Next door at Underbelly, chef Chris Shepherd tells "the story of Houston food" through an ethnic mosaic of seasonal shared plates. And since it's Shepherd, said plates feature the best farmers' market produce, fresh seafood, and locally raised meats (which are butchered in-house, because of course) around.
Downtown/Warehouse District
Since opening just two years ago, this spirited 31-seater in the Warehouse District has been challenging meat-centric palates one MoMA-worthy plate at a time. There's meat too, of course -- think grass-fed beef sausage with pickled beets in dried offal sauce -- but the four- and seven-course tasting menus focus heavily on brilliantly prepared vegetables. And shockingly, no one seems to mind one bit.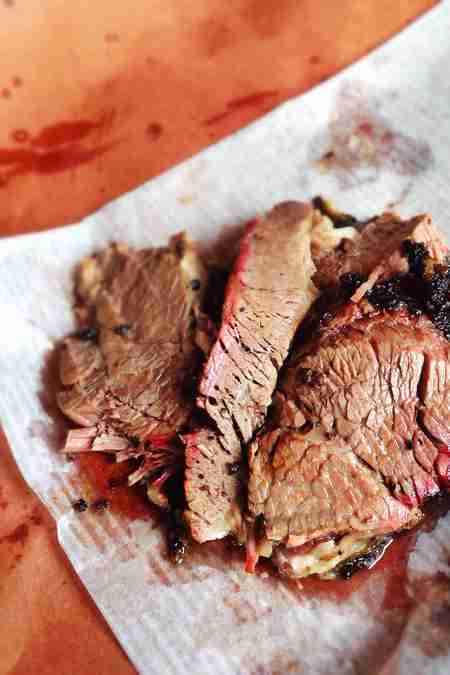 Pearland
With USDA prime and Kobe beef that literally melts in your damn mouth, plus slabs of smoked brisket and ribs that rival any 'cue in the country, we couldn't choose just one of these local masterpieces. After years of success with his homegrown steakhouse, chef Ronnie Killen killed it with his line-down-the-block barbecue pop-up this past year. Thankfully, that pop-up finally manifested itself, Pinocchio-style, into a full-fledged restaurant in February. Now our only problem is deciding which one to visit next.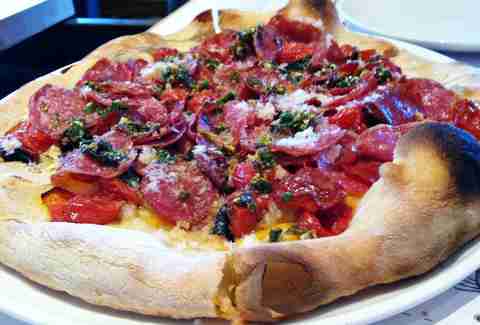 Montrose
Though these dual-concept, space-sharing restaurants -- one refined and one spunky -- haven't been around long, they feel wholly Houston. Enter a secret door to indulge in a five- or eight-course tasting menu that's both polished and edgy at the white tablecloth-laden Pass; or nosh on equally-as-thrilling pizzas, pastas, and shared bistro plates at the urban-rustic Provisions. Some serious cocktail and wine programs push the two restaurants to the next level of insanity, as does Julia Child's Muppet voice playing on repeat in the unisex bathroom.
Downtown
Housed in Downtown's oldest building, this dark-and-dingy-in-a-good-way wine bar feels like a time warp to the 1800s. Candelabras and antiques line every nook and cranny, creating a sexy vibe along with the exposed brick, dim lighting, and intimate seating. If this place doesn't help you get laid, we don't know what will. Just make sure to bring cash, you'll need it to pay for the classy selection of beer and wine that you're about to house.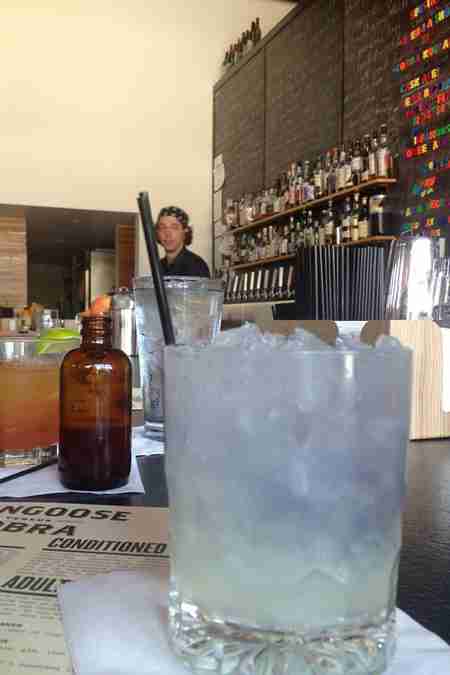 Midtown
With an eccentric list of over 40 craft brews and equally as cool cocktails, it didn't take long for hopheads to be all over this Brooklyn-esque hotspot. And unlike last Saturday's unfortunate "sleepover", it wasn't because of bad lighting and beer goggles. This place never fails to bring some serious game, unlike you last Saturday when you totally... you get the point.
Montrose
If you like expertly crafted, spirit-forward cocktails and fun, this trendy industrial refuge is the place for you. Housemade bitters, sodas, infusions, and liqueurs keep you feeling dapper while you indulge in some seriously heavy-handed drinks. They also have a rotating selection of hard-to-score craft brews.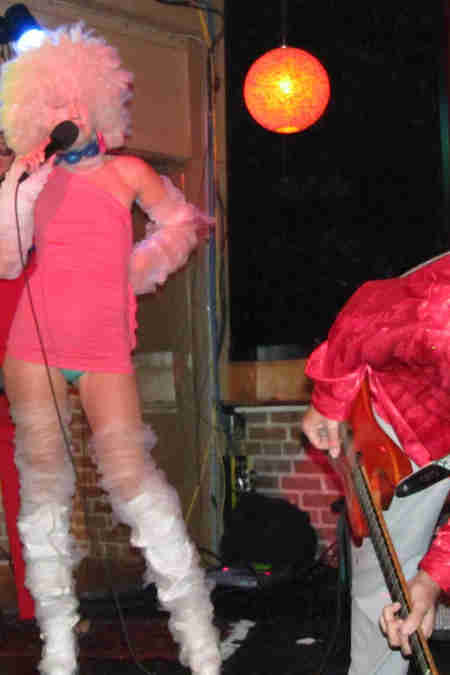 Downtown
We'll admit this sinfully divey hole-in-the-wall is weird as hell, but not even the oddball décor (no really, at one point one of the paintings read "bloody whore murder party") can keep fans away. You'll learn to appreciate the dive (and that bathroom) with time; time you'll likely spend drinking. Come here to rock out to the best underground acts, drink cheap drinks, and revel in whatever strangeness the night may bring.
Garden Oaks/Oak Forest
This no-frills, GOOF-area watering hole may be Houston's oldest craft beer bar (if 2007 counts as old... wow), but thanks to a solid rotation of interesting, hard-to-find brews, it remains one of the finest. Beer geeks flock to the converted gas station to fill up their tanks -- and by tanks we mean guts -- by the pint, or if they're really cool, by the growler. The laid-back patio and standout bar food don't hurt either.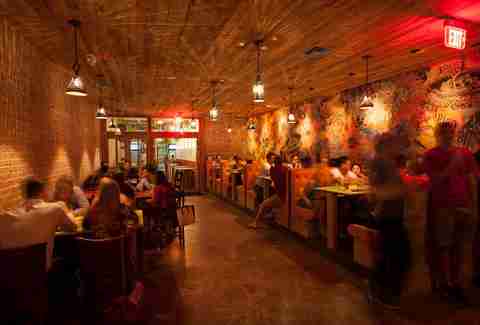 Downtown
Tequila is the name of the game at this Downtown mezcalería named after the French/Mexican conflict that began when... just look it up. Come for top-notch small-batch tequila and mezcal that's broken down by agave, nearly 20 different kinds of Mexican beer, crazy good cocktails and margaritas, and absolutely no pastries.
Museum District
Ample rooftop for smokers? Check. Pool table for losing some money? Check. Kickass jukebox for dirty dancing or just tapping your foot awkwardly while you stare at that hot girl across the bar? Check. All of the above make this gritty two-story bar a popular industry hangout, or a place to go if you're just plain cool. Stiff, expertly-crafted cocktails are the poison of choice, but you'll have just as easy a time finding cheap beer and shots, if you're into that thing (and why wouldn't you be?).
Downtown
This creamy white dip is made with four kinds of real cheese, making it about four times as awesome as regular queso. The bowl's already boasting grilled jalapeño, olives, and roasted peppers along with its melted Beemster, sharp white cheddar, Gruyére, and Kefalograviera (go Greece!); but if you want to make it even better, throw on some cinnamon and nutmeg-spiced kibbeh. Do it.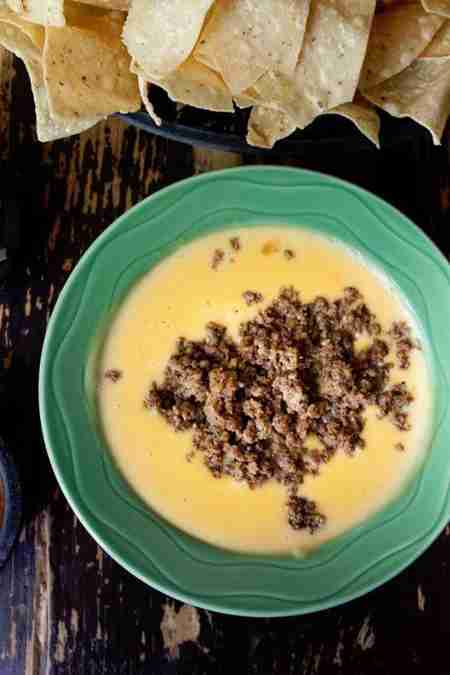 Multiple locations
The city's oldest Tex-Mex joint claims to be the O.G. of this silken, spicy meat and cheese dip. Some story about a waiter named Jose throwing taco meat into a bowl of chile con queso and BOOM. Magic. We don't care if it's true or not. Jose is a genius and his dip is magic.
Multiple locations
While we are surprised that something this good has come out of Austin, the real surprise here is the guacamole hidden inside this chain's chunky cheese goo. It makes for a thicker, creamier dip, but the loads of green chiles, Diablo sauce, and queso fresco don't hurt either.
Washington
What happens when an oak and maple-smoked barbecue brisket gets "caught banging" a bowl of green chile-spiked asadero cheese? You get the "Knocked Up" smoky queso -- a cheesy, beefy lovechild that only a "gastropub meets Texas icehouse" could conceive. Trust us when we say you want to eat this lovechild.
Looking for more places to eat and drink? Check out the rest of our guides to Houston or sign up for our daily Houston email.