If we had to come up with a motto for Pittsburgh, it'd be "Keep Pittsburgh Gritty". Not "gritty" as in "dirty" -- "gritty" as in plucky, authentic, genuine. Contrary to popular belief, the air's clean, and so are the three rivers. For actual grit in PA, there's always Philly.
 
It's the little city that could. There're speakeasies, award-winning chefs, and plenty of creative takes on the pierogi. Plus, we'll always say hello and hold the door for yinz. Here's where to eat, drink, and get your pierogi fix all over town.
Lawrenceville
Why you're here: Casual outdoor Thai dining
What you're getting: Start with the spring Thai fresh roll or the chicken satay (with peanut sauce and cucumber relish), then feast on the pad Thai or the curry selections (two thumbs up to the pumpkin curry). Spend a warm evening in the lush outdoor garden, a retreat filled with fresh flowers, or in the cozy dining room on a cooler day. Chef Pusadee Tongdee, who moved to Pittsburgh from Thailand a few decades ago, infuses meals with fresh herbs plucked from her garden.
Downtown
Why you're here: Dinner in the Cultural District before a show
What you're getting: Just steps away from the theater district, Butcher and the Rye offers three stories of bizarre, charming decor (somehow, a taxidermied fox and a chandelier made of top hats coexist well here), alongside a menu of reimagined comfort food, including a sophisticated take on Sunday Gravy with lamb, and mac & cheese with goat cheese. Drink in the towering bar with its selection of 350+ bourbons.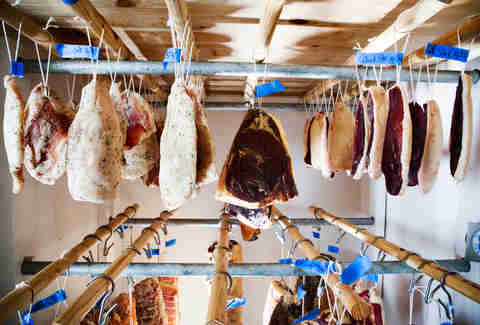 Lawrenceville
Why you're here: The meaty menu
What you're getting: A carnivore's dream -- spaghetti carbonara, pork loin -- Cure's menu strives to reflect the seasons in Western PA and its farms. Renowned chef Justin Severino serves up locally sourced foods with what he calls an "urban-Mediterranean influence". Don't skip the salumi board with Spanish chorizo, sopressata, and coppa di testa. Another nod to Severino's passion for local flair: century-old barn wood from a local farm adorns the space.
Mount Washington
Why you're here: Fancy dinner with a view
What you're getting: High atop Mount Washington, the restaurant boasts a jaw-dropping view of the city skyline. Request a table near the window and watch the sun set over the three rivers during a prix-fixe four-course meal. The appetizer vegetable boat is a veritable cornucopia of delicacies from stuffed celery to pickled eggplant. And make up for your temporary vegetarianism with the black forest filet stuffed with black cherries. Finish off the meal with fresh pineapple doused in crème de menthe.
Downtown
Why you're here: The finest gnocchi this side of the Atlantic
What you're getting: Enjoy dinner in the heart of the city prepared by chefs who take rustic Southern Italian cuisine seriously -- importing creamy mozzarella from Naples, serving dozens of Italian red wines, and whipping up gnocchi and cavatelli from scratch. A 1,000-degree wood-fired oven crisps pizza dough to perfection (try the Margherita DOC). After dinner, sip a cappuccino alongside tiramisu or "delizia al limone" (lemon delight). Sit near the windows or on the patio for a cityscape backdrop.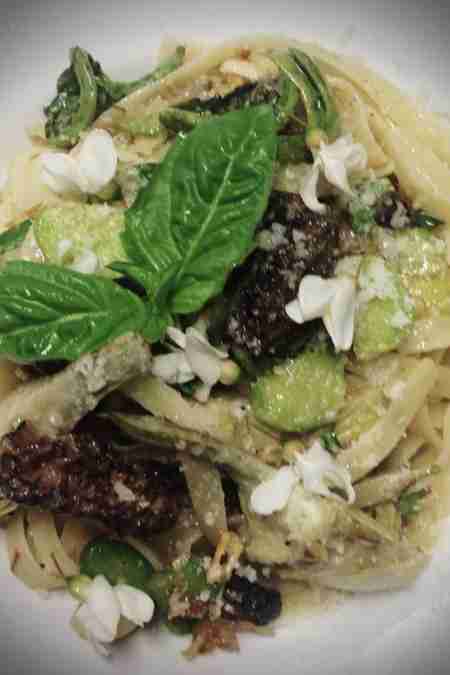 South Side
Why you're here: You're on a date, you big shot
What you're getting: A few blocks removed from the city's bustling South Side, quiet-and-cozy Dish Osteria is practically hidden among the neighborhood's row houses. Begin with the Melanzane Grigliate e Mozzarella di Bufala (grilled eggplant), the Rigatoni alla Scamorza (prosciutto, pistachio nuts, peas), or any of the seafood dishes. It's also likely the only restaurant at which you'll have a chance to order a Sardinian berry liqueur-based cocktail.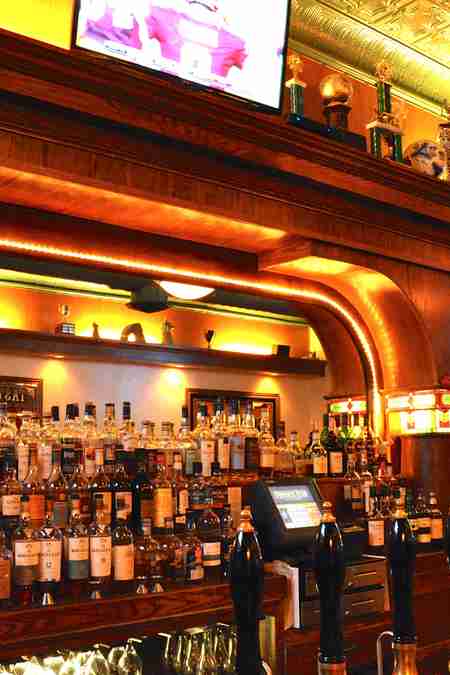 South Side
Why you're here: The perfect pub experience
What you're getting: Soccer fans pack Piper's Pub Saturday and Sunday mornings to watch English Premier League matches while pounding beers and eating corned beef. Even when real football isn't on TV, the bar offers a top-notch pub experience. Select from dozens of Scotch choices, a draft list full of PA breweries, and beer on cask. Order fish and chips or the Guinness Beef Stew, which, unsurprisingly, is well complemented by a Guinness.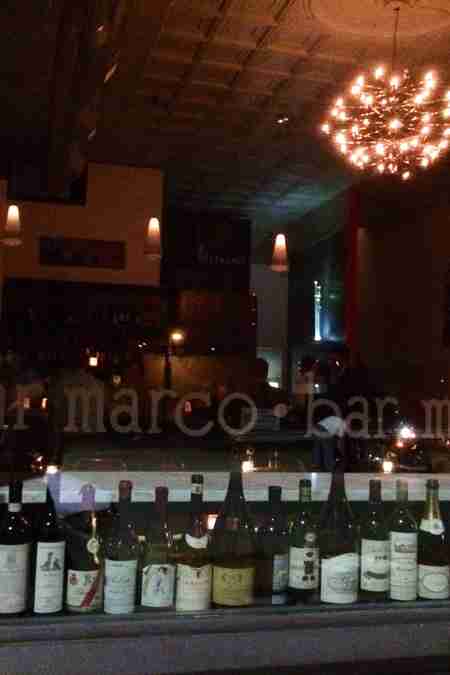 Strip District
Why you're here: Hand-crafted cocktails
What you're getting: It's up to you. There's no drink menu. Instead, tell the server what you like -- bourbon? tequila? Hi-C? -- and rely on the bartender's expertise to craft a beverage just for you. The venue is the brainchild of a group of suburban Pittsburgh high school friends, all under 30. Quick history lesson: the mid-1800s building formerly served as a firehouse, and legend says it was a stop on the Underground Railroad.
Downtown
Why you're here: Underground drinking
What you're getting: Well-crafted drinks at a genuine Prohibition-era speakeasy that was hidden away and used as a storage space for years. Recently renovated with an art deco design scheme and a fancy-shmancy bar, the space is still tucked away in the basement of Pittsburgh's luxurious Omni William Penn Hotel. Order the botanical, fruity, spicy Pimm's Cup or any of the fruit-based cobblers. Look near the bar for the 1911-1913 bottles of rye whiskey marked with "William Penn Hotel".
East Liberty
Why you're here: A retro dive bar
What you're getting: Everyone loves "loud music and cold drinks", and Kelly's delivers. The neighborhood bar started serving old-school 'tails long before it was in vogue with great prices ($6 for a Gin Rickey or a Rob Roy) and without pretension. Retro fluorescent lights cast a pink hue on the original 1960s Formica bar, The Clash and David Bowie blare on the stereo, and a jukebox sits in the corner. There aren't TVs, so you'll have to talk to people! Or stare at your phone, which is more likely.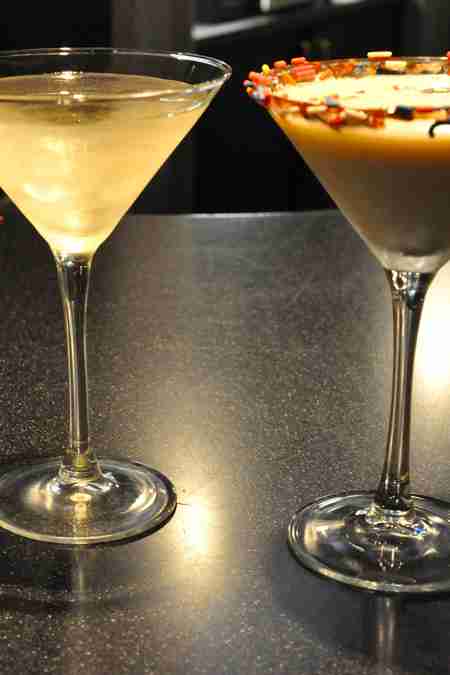 Downtown
Why you're here: Specialty martinis in the heart of downtown
What you're getting: A selection of more than two-dozen specialty martinis. For a sweet tooth: the Orange Dreamsicle Martini is like a melty, vodka-laden version of the summertime treat. James Bond fans: the Vesper Martini (shaken, not stirred) is the best in the city. It packs a punch, as does the gin-heavy Dark Knight Martini (an homage to the Batman movie filmed here).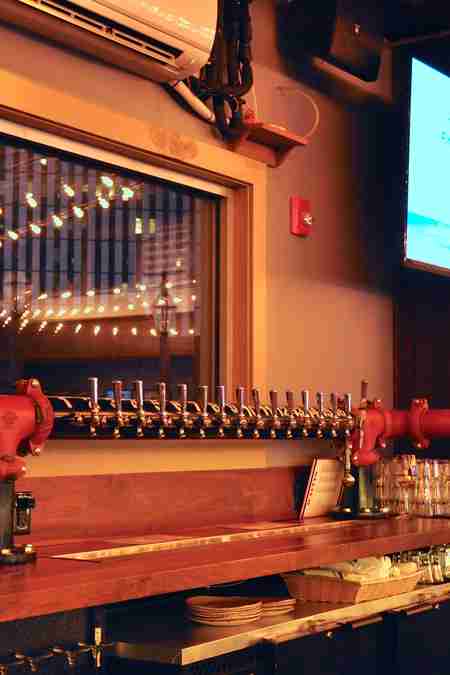 Downtown
Why you're here: The rooftop beer garden -- and its view
What you're getting: The newly opened space quickly established itself as downtown's finest rooftop bar, offering 32 beers and cocktails on tap, plus a retractable roof and a view of the city's tallest skyscrapers. Il Tetto (translation: "the roof") sits atop Emporio: A Meatball Joint and Mezzo Charcuterie, set to open this year. Packed on weekends, Il Tetto is like going to a grown up, slightly more refined college party.
Lawrenceville
Why you're here: Pierogi pizza in a church-turned-brewery
What you're getting: The Pierogi Pizza offers layers of gooey potato-and-onion goodness beneath a standard cheesy pizza topping -- sans red sauce. For the more adventurous pierogi fan, the restaurant also offers daily "untraditional pierogies", aka dumplings stuffed with everything from alligator to rattlesnake with cactus. A turn-of-the-century church, the altar is now home to brewing equipment churning out plenty of beer, and the booths are reconstructed from pews.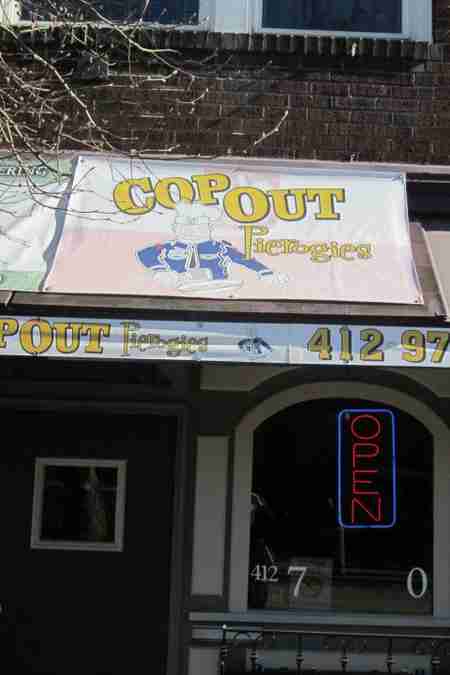 Etna
Why you're here: Dessert pierogies
What you're getting: Known as "pie-rogies", their dessert pierogies include pumpkin spice, cherry cheesecake, s'mores, and salted caramel. It's not all saccharine, though. Savory choices feature stuffings of buffalo chicken, hot sausage, chicken marsala, and Reuben, along with traditional potato-and-cheese pierogies, likely available so boring people have something to eat there.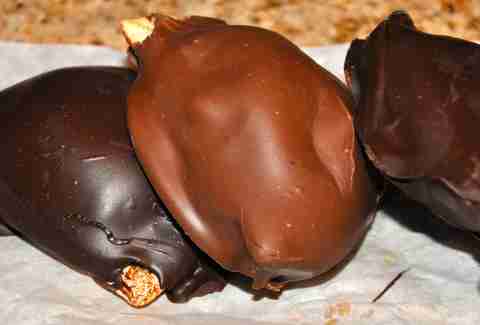 Downtown
Why you're here: Chocolate-covered pierogies
What you're getting: Call ahead to order those chocolate-covered pierogies. They're made in-house by request, and it's worth the effort. The downtown chocolatier began selling the delicacy on a whim after an invitation to compete in a pierogi-making contest. Dough, filled with mashed potatoes, and dipped in a thick shell of dark or milk chocolate -- arguably even better than chocolate-covered bacon.
Strip District
Why you're here: The classic butter-and-onion delicacy
What you're getting: Stop by during lunch for the ideal classic pierogi -- a soft, delicate shell encasing mashed potato and cheddar cheese, swimming in melted butter and sweet onions. The deli serves a special pierogi each day, ranging from blueberry to plum to mushroom to cabbage. While waiting for your pierogi order, shop the aisles of imported foods and gifts or peruse the deli's large case of meats and cheeses.
Bloomfield
Why you're here: Classic pierogies plus drinks at "The Polish Party House"
What you're getting: The crispy, buttery pierogies at Bloomfield Bridge Tavern rely on traditional Polish recipes passed down from tavern owner Steve Frankowski's aunts. Try the sauerkraut-stuffed ones, tucked beneath a heap of sautéed onion garnish, plus an order of potato pancakes served with applesauce. Deeply passionate about Polish heritage, the restaurant commissioned an artist to paint crests representing Polish towns around the perimeter of its parking lot.
Rossilynne S. Culgan is marketing/communications manager at Carnegie Science Center. A lifelong Pittsburgher, she wears her 'yinzer' label like a badge of honor and, yes, she considers the pierogi a food group. Follow her for all things Steel City: @rossilynne.
This article originally published on September 14, 2014.