Where the locals eat and drink in Pittsburgh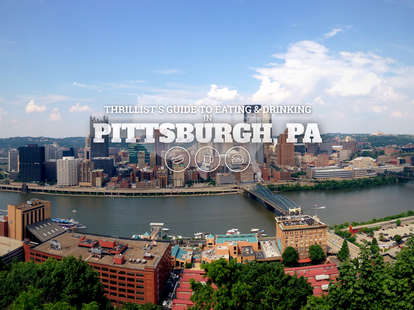 If we had to come up with a motto for Pittsburgh, it'd be "Keep Pittsburgh Gritty". Not "gritty" as in "dirty" -- "gritty" as in plucky, authentic, genuine. Contrary to popular belief, the air's clean, and so are the three rivers. For actual grit in PA, there's always Philly.

It's the little city that could. There're speakeasies, award-winning chefs, and plenty of creative takes on the pierogi. Plus, we'll always say hello and hold the door for yinz. Here's where to eat, drink, and get your pierogi fix all over town.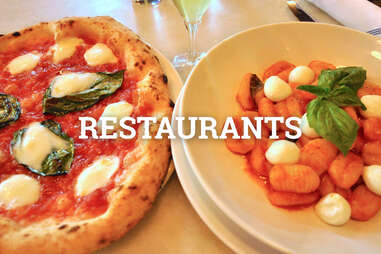 Lawrenceville
Why you're here: The meaty menu
What you're getting: A carnivore's dream -- spaghetti carbonara, pork loin -- Cure's menu strives to reflect the seasons in Western PA and its farms. Renowned chef Justin Severino serves up locally sourced foods with what he calls an "urban-Mediterranean influence". Don't skip the salumi board with Spanish chorizo, sopressata, and coppa di testa. Another nod to Severino's passion for local flair: century-old barn wood from a local farm adorns the space.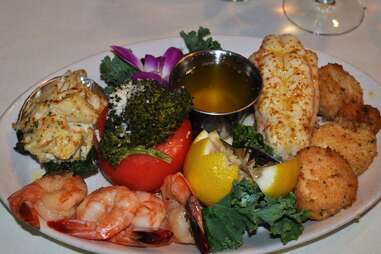 Mount Washington
Why you're here: Fancy dinner with a view
What you're getting: High atop Mount Washington, the restaurant boasts a jaw-dropping view of the city skyline. Request a table near the window and watch the sun set over the three rivers during a prix-fixe four-course meal. The appetizer vegetable boat is a veritable cornucopia of delicacies from stuffed celery to pickled eggplant. And make up for your temporary vegetarianism with the black forest filet stuffed with black cherries. Finish off the meal with fresh pineapple doused in crème de menthe.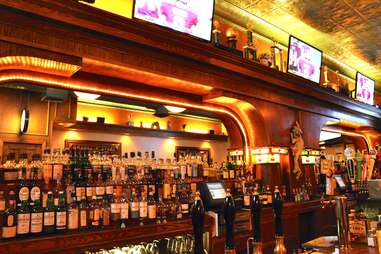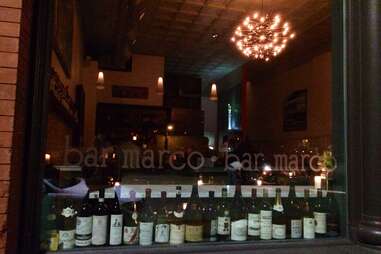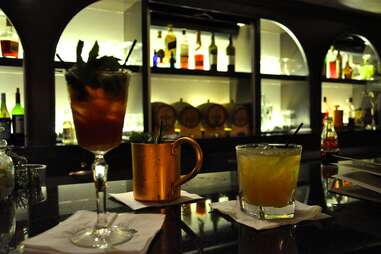 Downtown
Why you're here: Underground drinking
What you're getting: Well-crafted drinks at a genuine Prohibition-era speakeasy that was hidden away and used as a storage space for years. Recently renovated with an art deco design scheme and a fancy-shmancy bar, the space is still tucked away in the basement of Pittsburgh's luxurious Omni William Penn Hotel. Order the botanical, fruity, spicy Pimm's Cup or any of the fruit-based cobblers. Look near the bar for the 1911-1913 bottles of rye whiskey marked with "William Penn Hotel".
East Liberty
Why you're here: A retro dive bar
What you're getting: Everyone loves "loud music and cold drinks", and Kelly's delivers. The neighborhood bar started serving old-school 'tails long before it was in vogue with great prices ($6 for a Gin Rickey or a Rob Roy) and without pretension. Retro fluorescent lights cast a pink hue on the original 1960s Formica bar, The Clash and David Bowie blare on the stereo, and a jukebox sits in the corner. There aren't TVs, so you'll have to talk to people! Or stare at your phone, which is more likely.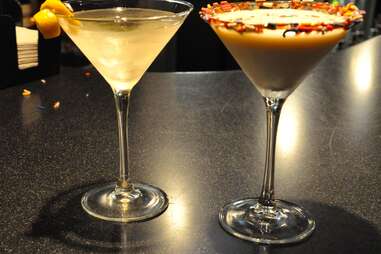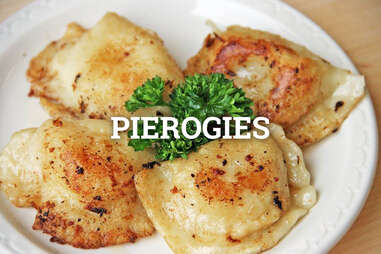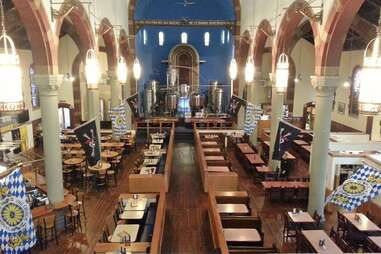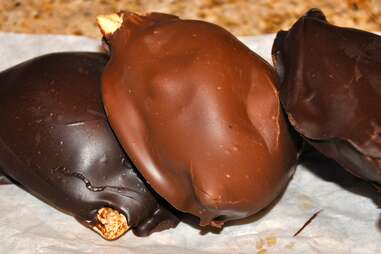 Downtown
Why you're here: Chocolate-covered pierogies
What you're getting: Call ahead to order those chocolate-covered pierogies. They're made in-house by request, and it's worth the effort. The downtown chocolatier began selling the delicacy on a whim after an invitation to compete in a pierogi-making contest. Dough, filled with mashed potatoes, and dipped in a thick shell of dark or milk chocolate -- arguably even better than chocolate-covered bacon.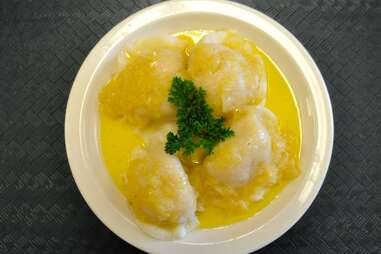 Strip District
Why you're here: The classic butter-and-onion delicacy
What you're getting: Stop by during lunch for the ideal classic pierogi -- a soft, delicate shell encasing mashed potato and cheddar cheese, swimming in melted butter and sweet onions. The deli serves a special pierogi each day, ranging from blueberry to plum to mushroom to cabbage. While waiting for your pierogi order, shop the aisles of imported foods and gifts or peruse the deli's large case of meats and cheeses.
Bloomfield
Why you're here: Classic pierogies plus drinks at "The Polish Party House"
What you're getting: The crispy, buttery pierogies at Bloomfield Bridge Tavern rely on traditional Polish recipes passed down from tavern owner Steve Frankowski's aunts. Try the sauerkraut-stuffed ones, tucked beneath a heap of sautéed onion garnish, plus an order of potato pancakes served with applesauce. Deeply passionate about Polish heritage, the restaurant commissioned an artist to paint crests representing Polish towns around the perimeter of its parking lot.
Rossilynne S. Culgan is marketing/communications manager at Carnegie Science Center. A lifelong Pittsburgher, she wears her 'yinzer' label like a badge of honor and, yes, she considers the pierogi a food group. Follow her for all things Steel City: @rossilynne.
This article originally published on September 14, 2014.