Ahh, San Diego. The whale's private parts. The land of surf and sun. The place where you'll find an alarming number of middle-aged men wearing board shorts. But it's also -- quietly -- a culinary destination awaiting discovery, with hep oyster bars, secret cocktail havens, and, yes, plenty of fish tacos. Come in, friends. The water's warm.
And if you want more, head to Thrillist San Diego for hot openings and the rest of our longtime favorites.
Gaslamp
Why you're here: The first spot in former Top Chef contestant Brian Malarkey's empire
What you're getting: Searsucker has something for everyone: you want comfort? How about cheese toast with tomato soup? Southern? Try the pork butt with grilled peaches and bacon emulsion. Craft cocktails? Get the Matador (bourbon, mezcal, sherry, maple, burnt orange). Dessert? The homemade s'mores bar will make you weep gastronomical tears of happiness. And the better news? If you happen to be up in North County, they've got one up there now too.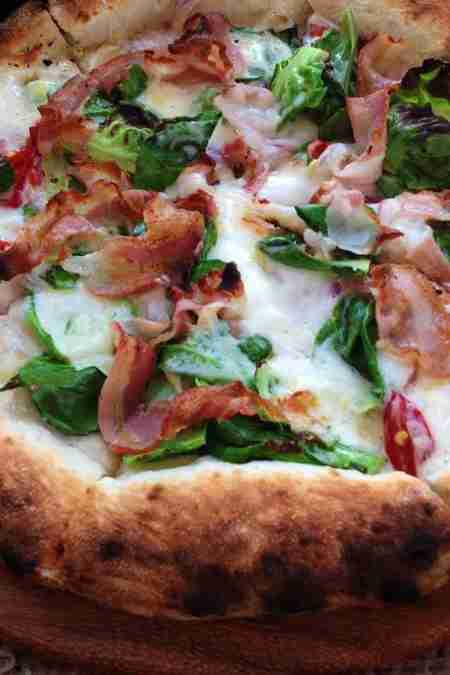 Bankers Hill
Why you're here: Pizza at one of SD's best Italian restos
What you're getting: This California-inspired kitchen and wine shop has a separate pizza bar and reasonably priced specialty pies, like smoked salmon with lemon crème fraîche, and prosciutto with pineapple & serrano chile. You can do an add-on of fennel sausage, a farm egg, and/or white anchovy for $1.50-$3, and if you come in on Thursdays, you'll get half-off on their pies.
La Jolla
Why you're here: A farm-fresh burger... for breakfast
What you're getting: Whisknladle delivers delicious apps and entrees alongside a creative cocktail list, but you're there for one thing: the WNL Burger. Made for breakfast lovers, the operation starts with a perfectly toasted bun that is stacked with a juicy beef patty, strips of bacon, artisan Gruyère & cheddar, caramelized onions, lettuce, and house remoulade, all topped off with a fried egg.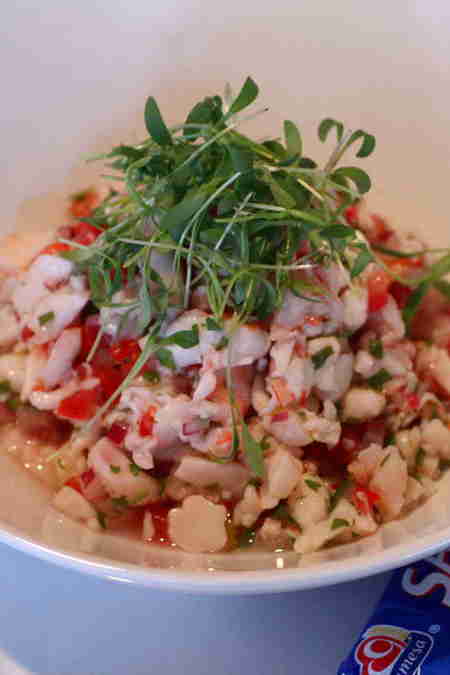 Gaslamp
Why you're here: Mexican street-food and so much tequila
What you're getting: This casual spot from one of SD's largest resto groups has a group-friendly interior accented by huge communal tables, a corner-spanning bar that opens up onto the patio, and a "South-of-the-border street food" menu loaded with shareables, like a grilled flour tortilla topped with cheese, tomatoes, and guac (it's like a Mexican pizza!), and over 100 tequilas, that are, helpfully, translated.
Solana Beach
Why you're here: Pizza Port is all classic, old-school San Diego
What you're getting: Sprung up in Solana Beach nearly a Brody Jenner ago, this woody joint is the original of the SD chain and boasts "Anti-Wimpy Gourmet Pizzas" and a sunken beerbratory, where they create magic like Swami's IPA, Cardiff Chronic, and the double brown Ale Nino, whose high ABV'll have you doing things even Chrissy Russo can't predict.
Encinitas
Why you're here: Behemoth, beachside breakfasts
What you're getting: Pipes is always packed with an entire patio swamped by college-aged surfers, old surfers, and those people who just live in North County and kind of look like surfers by proxy. And the food they serve is perfect to satiate someone who just (INSERT VERY AUTHENTIC SURFER LINGO RIGHT HERE).
Santee
Why you're here: Geography-defying, award-winning 'cue
What you're getting: Phil Pace's spot has earned a seat among the best BBQ spots in America. Combining self-taught recipes for rubs and sauces with traditional mesquite BBQing has netted him a successful mini-empire in SD. 'Cue purists might want to stick to the baby back ribs, but his El Toro tri-tip sandwich was a finalist for Adam Richman's "Best Sandwich in America."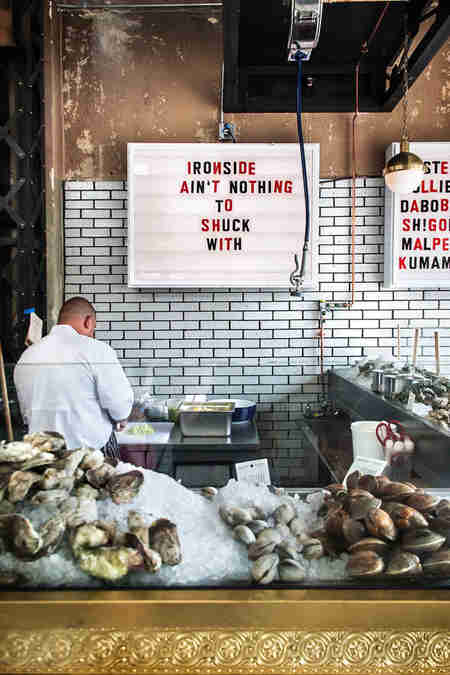 Little Italy
Why you're here: One of the most badass bar programs to ever match with a raw bar
What you're getting: Aside from delicious bivalves from the likes of Kusshi, Fat Bastard, Minter Sweet Select, and Kumamoto, they've got Old Bay Mexican shrimp, Baja summer clams, and chowder fries. Yep. Chowder. Fries. And best of all, on top of having damn chowder fries, their bar program includes 50 cocktails, including one made IN A KILLER WHALE TIKI MUG.
Little Italy
Why you're here: One of America's best new restaurants in 2014
What you're getting: The space is all wood beams, exposed ducts, and plenty of air, and the very for-real, often molecularized menu hits interestingly constructed pastas (linguini and clams with uni butter!), vegetable-fronted small plates that we actually wanted seconds of, the seafood you knew was coming, and the bone marrow bread pudding you maybe didn't. And then, of course, the Yodel. We're not trying to trick you. Just get the damn Yodel.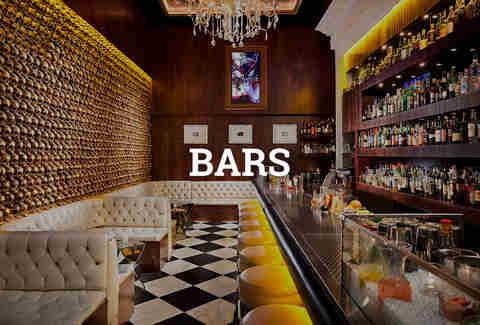 Downtown
Why you're here: Great drinks matched with great entertainment
What you're getting: The steady flow of standout DJs and live music would be enough of a draw as is, but they back it up with textbook classic 'tails, plus a list of favorites that include a bartender's choice. Just tell them what you like and they'll hook you up with a drink that is exactly what you didn't even know you wanted. Every season delivers a new cocktail menu that's only five bucks until 9pm during the week and until 10pm on Saturdays.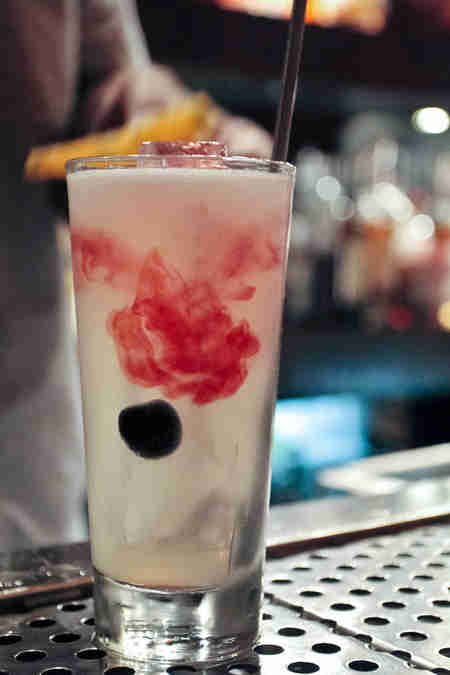 Gaslamp
Why you're here: Speakeasy cocktails
What you're getting: Tucked behind a secret entrance in the back of Neighborhood, this is not the kind of place you simply stroll into -- you text the number on their website (okay not QUITE like the old days) to make a reservation for a seat at the bar, but their cocktails are definitely worth seeking out. Do yourself a favor and let the bartender pick your poison; you won't be disappointed by whatever concoction they come up with.
North Park
Why you're here: The most ambitious cocktail program in SD
What you're getting: Polite has 46 taps pouring everything from craft beers and house-made sodas to (more excitingly) draft cocktails like the Casual Encounter (dry gin, organic strawberries, rose petal soda), which at least guarantees you'll have ONE of them that night. The apothecary-style setting is as impeccably designed as the drinks it houses.
Normal Heights
Why you're here: Everything you love about your favorite sports bar melded with your go-to cocktail spot
What you're getting: The space is essentially a sports bar that has some underground fantasy, rabbit hole-like (a-ha!) design elements, including a custom-painted mural by local artist Sean Dietrich. There are 24 beers (and wines!) on tap, plus a full bar. In the spirit of everything bunny they've got going on over there, you should probably order the El Conejo (jalapeño-infused tequila, Cointreau, agave nectar, house-made sweet & sour, fresh lemon & lime juice, and blueberry puree). They also have a food menu that is mostly comfort food, with plates like the Jack-A-Loaf, which is, of course, a bacon-wrapped rabbit meatloaf.
Del Mar
Why you're here: Drinks at a fancy resort/spa
What you're getting: The polo-themed Pony Room at Rancho Valencia has vaulted ceilings, a rustic vibe, a fire pit-laden outdoor patio, and a massive marble bar sporting over 100 tequilas, 25 crafty brews (from d'Achouffe Houblon Chouffe to Old Chub Scotch Ale), and eight signature tipples like the Neck Shot with serrano-infused simple syrup, house-made grapefruit soda, and blanco tequila.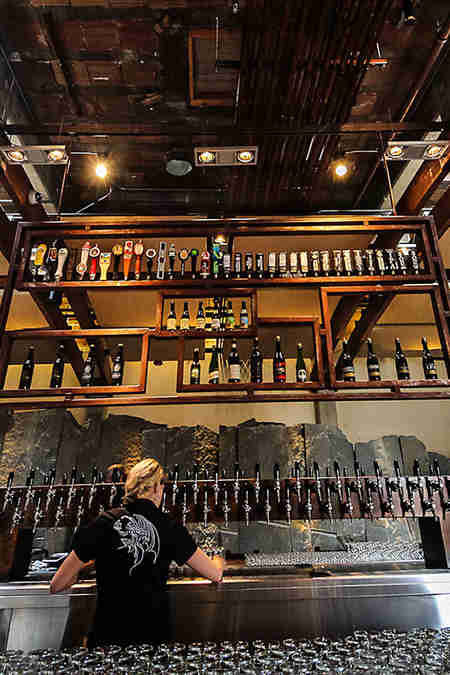 Liberty Station
Why you're here: It's essentially a 55sqft beer amusement park for adults
What you're getting: When they opened their giant facility at the historical Liberty Station, the beer barons at Stone ensured that the former US Naval training center would never again showcase much in the way of discipline, given the sheer volume of hoppy goodness. There's an on-site brewhouse, an outdoor movie courtyard with 12 taps, a patio with 30 more taps, and a store offering growlers & kegs to-go, all under the watchful eye of a giant looming gargoyle disapprovingly presiding over the former Naval mess hall.
East Village
Why you're here: Rooftop drinks at the most appropriate-for-SD-weather named bar
What you're getting: Located on the rooftop of Rare Form, Fairweather offers 32 drinks, including 16 classic cocktails and daiquiris, along with 16 signature beverages. The $300 Piece of Advice is a pricey dealer's choice cocktail and is served with an invaluable piece of advice from your bartender.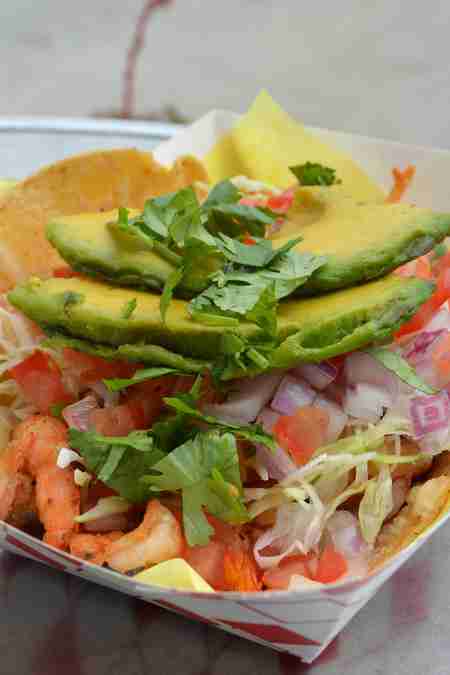 Multiple Locations
Why you're here: A surf-and-turf twist on the classic
What you're getting: Their battered and fried fish tacos are top-notch, but go for the surf-and-turf taco: a corn tortilla loaded with steak, shrimp, diced tomatoes, red onion, cabbage, and cilantro. The three sauces in squirt bottles (creamy habanero, red pepper, and chipotle mayo) are freaking fantastic.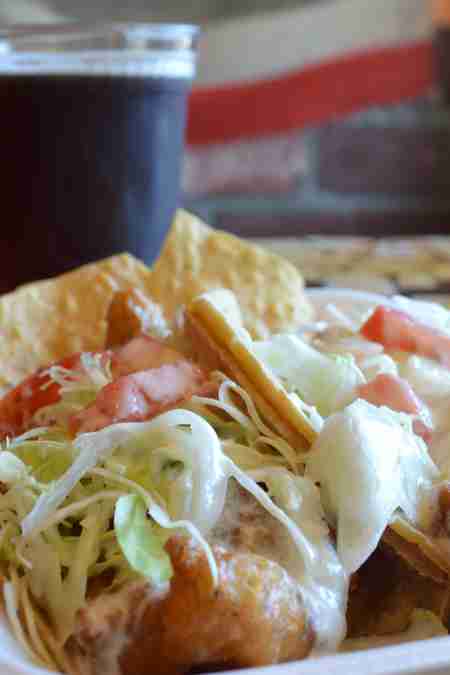 University Heights
Why you're here: Late-night tacos and burritos
What you're getting: This famed Mexican eatery's original spot on Park offers everything from huevos rancheros to scallop tacos to calamari burritos. A single fish taco is $.99, making theirs one of the cheapest entries among our favorite fish tacos in SD. These guys opened a sit-down on Adams, so don't get confused, but the original location is open until 2am.
Mission Hills
Why you're here: It's a full fish market with some of the best fish selections in town
What you're getting: These guys use 4-5oz of fish to make a mammoth, healthier-than-average fish taco. There's so much fish in this taco, it doesn't really close, per se. About Blue Water, fish taco expert Chris Rinder said, "There're about 20 different selections of fish at Blue Water. So you're not just offered one fish taco. You can get salmon, tuna, ahi, etc." Owners Matt and Judd Braun still do a lot of the fishing themselves, and the shload of fixings -- refreshing, healthy things -- like cabbage, tomatoes, and onions, plus white sauce and cheddar cheese, make this taco stand out. Unless you say otherwise, the fish's sea-soning (!) will be chipotle.
Multiple locations
Why you're here: The Brig's been a household name since 1969
What you're getting: Their six locations do mahi mahi fish tacos (your choice: grilled or fried), and a grilled swordfish taco, which is, in our opinion, the best bet. If you are going to do fish tacos, order a pepper vodka oyster shooter. Pro tip: the Del Mar location's wraparound deck is epic, so go there to drink/eat/embark on awkward Tinder dates.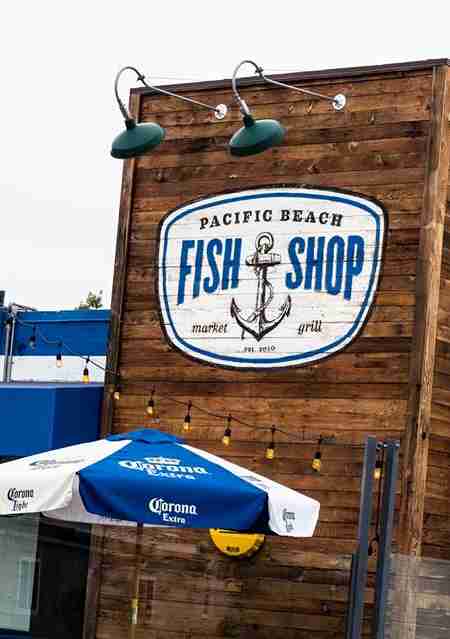 Pacific Beach
Why you're here: An atypical, but incredibly delicious fish taco
What you're getting: This casual seafood eatery and fish market opened its flagship location in 2010, and has since expanded into Encinitas and Hermosa Beach. The entire menu is solid (lobster lumpia, swordfish sandwiches, fish 'n chips), but their calling card is the TKO Taco. What makes the "Technical Knock Out" Taco punch its peers in the face? The citrus salsa made with papaya, mango, and pineapple, and notably fresh fish that's grilled instead of fried.
Ocean Beach
Why you're here: There's a huge variety of fish tacos that accompany an upstairs, seaside view
What you're getting: Their classic -- the grilled mahi mahi fish taco -- stands out from the school because the fish is marinated overnight in a pineapple and teriyaki marinade. Fun fact: when they founded the restaurant in 1992, brothers/surfers/fishermen John and Mark Thompson named it "South Beach" because that's what the break near the OB jetty was called back then. The rest is fish-istory.
L​ooking for more places to eat and drink in San Diego? Check out the rest of our guides to the city or sign up for our daily email.