Bub and Grandma's Bread Fuels Some of L.A.'s Best Restaurants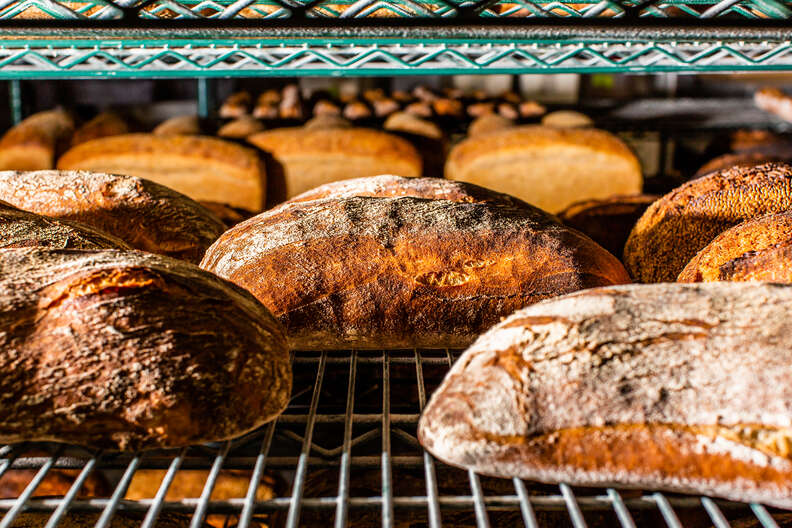 Bub and Grandma's breads

| Cole Saladino / Thrillist
Bub and Grandma's breads

| Cole Saladino / Thrillist
Massive hooks smack dough around giant stainless steel mixers. Hands nimbly form and shape the dough to proof in baskets. A four-deck TMB TAG gas oven looks hungry for more loaves. Forty-five employees swarm Bub and Grandma's, a 6,200-square-foot bakery near the L.A. River that produces over 20 different loaves daily. The scene is a staggering feat considering Andy Kadin started baking ciabatta professionally less than five years ago in his tiny home kitchen.
The Millburn, New Jersey, native worked as a writer and creative director for prominent advertising agencies, which brought him to L.A. The ad world became increasingly unpalatable, so he pivoted briefly to TV, writing for The Gorburger Show on Comedy Central, before pivoting to food. He dreamed of opening a sandwich shop, but had no restaurant experience, so he found work at places like The Griffin and Potato Chips deli, which helped to inform what would become his business plan.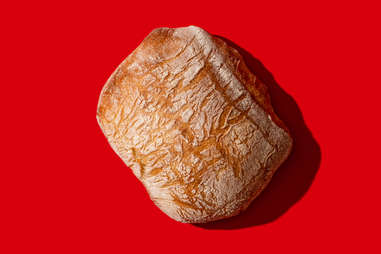 Kadin initially starting baking ciabatta, mistakenly believing the style would be easy to produce; instead, the operation ended up overtaking his entire house. When lease negotiations fell through on a Cypress Park commercial space it turned out to be a mixed blessing.Via a friend who worked at Atwater Village restaurant Dune, an early experiment found its way to owner Scott Zwiezen, who preferred Kadin's bread to what they were then serving. Zwiezen asked Kadin to bake their ciabatta instead. "It hasn't stopped, in a very literal sense, since," Kadin says of his baking business. "It's pretty wild." He named the business for his two grandmothers, who both helped to instill core beliefs.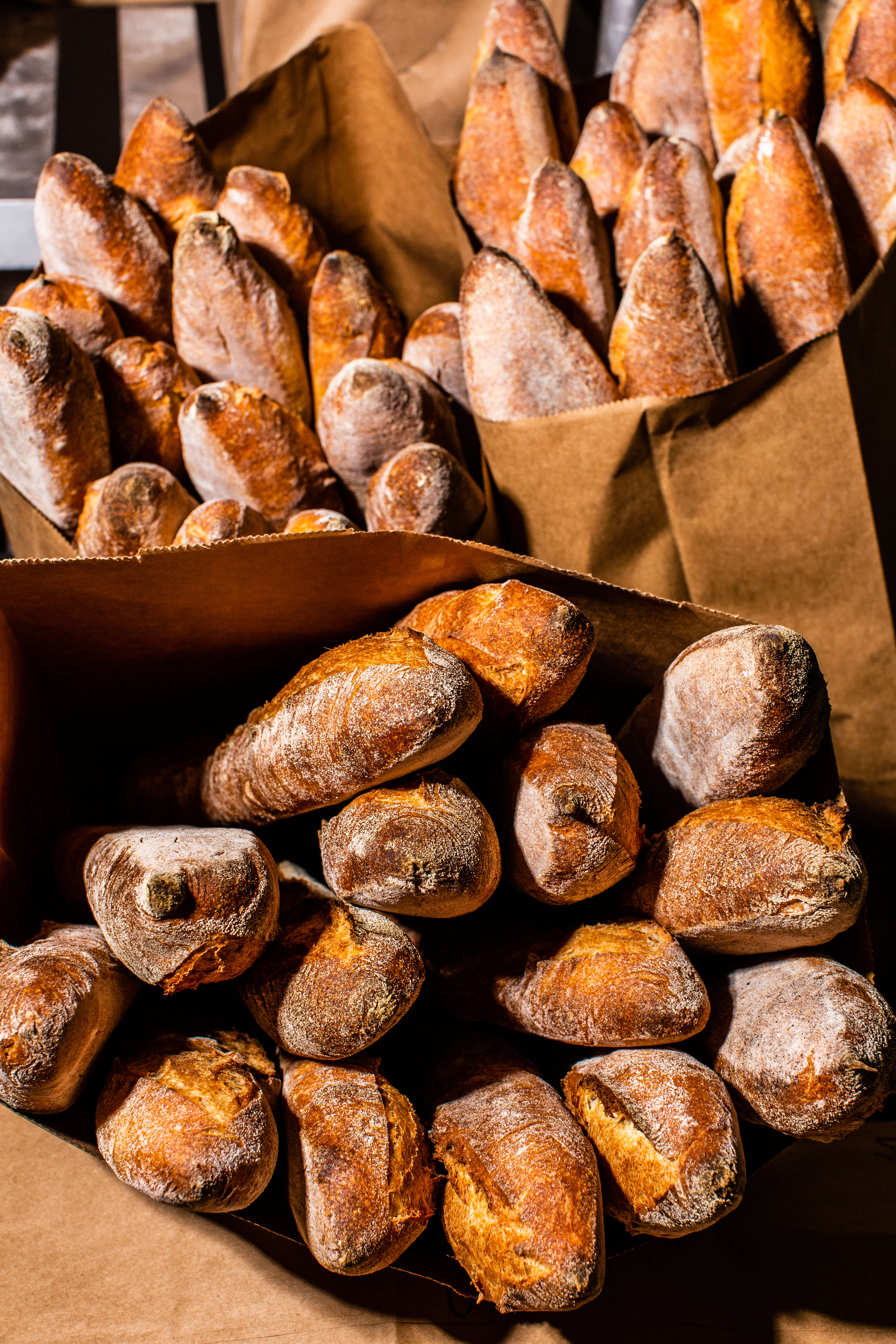 Bub and Grandma's supplies bread to businesses like Go Get Em Tiger, Petit Trois, and Wax Paper. The repertoire now includes the ciabatta that started it all, sturdy baguettes, crusty sourdough house loaves, and focaccia. Grains and percentages vary depending on the loaf and may include rye, hard red wheat, and Sonora. "We do more mixes than other places," Kadin says, "but it affords us the opportunity to create more flavors and more diversity in the grains that we use."
Bub and Grandma's operates a Sunday Hollywood Farmers Market stall featuring loaves and pastries by head baker Christopher Lier that may include donuts, galettes, babka buns and cookies. Kadin's dream sandwich shop and bakery will finally debut in 2020 in Glassell Park.
Bub and Grandma's also collaborates with select restaurants on custom loaves.
Konbi, the award winning Echo Park sandwich shop from Akira Akuto and Nick Montgomery, features Bub and Grandma's shokupan for their Japanese-style sandos. Light, pillowy milk bread cradles fillings like egg salad and pork katsu.
Bub and Grandma's handles all of the bread for Nancy Silverton's restaurants Osteria Mozza, Pizzeria Mozza, and Chi Spacca, including their pizza dough. Osteria Mozza features their double-wide jumbo baguette at the mozzarella bar, gracing dishes like the popular burrata & bacon crostini with marinated escarole and caramelized shallots. They also provide grissini (breadsticks) exclusively for the Osteria. Pizzeria Mozza serves their sesame semolina baguette with meatballs.
Kismet, the share-friendly Los Feliz restaurant from Sara Kramer and Sarah Hymanson, uses Bub and Grandma's sesame seed-studded barbari, a Persian-style flatbread that goes great with dips.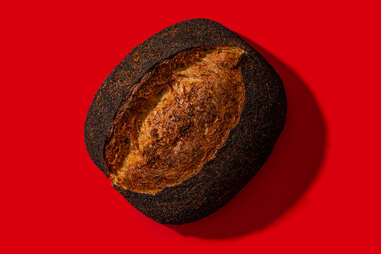 Bub and Grandma's recently introduced a jumbo spelt polenta loaf that doubles the size of their existing two-pounder for Blue Bottle Coffee's L.A. stores.
This story supports the inaugural 100 Course Meal. The elaborate gastronomic adventure that artfully merges theatrics, technique, and flavor will be held at Downtown LA's Hudson Loft on December 6-8. The event has officially sold out, but you can still
enter for a chance to win
a pair of tickets to this unforgettable dining experience.
Sign up here for our daily Thrillist email, get Eatmail for more food coverage, and subscribe here for our YouTube channel to get your fix of the best in food/drink/fun.
Joshua Lurie is the LA-based founder of Food GPS, a company that showcases the best-tasting food & drink through online coverage and by producing unique culinary events. Follow him on Instagram and Twitter.