Some days, you just need a burger. Other days, you need a burger and some tater tots. But every once in a while, a day comes around when you need a gigantic casserole stuffed with 20 burgers and a bunch of other stuff. For one blogger, that day has come. And now we can all applaud their bravery.
This behemoth contains one layer of 10 burgers topped with shredded cheese, and layered with: dozens of bacon strips, queso dip, 10 more burgers, more bacon and cheese, some chili, onion rings, tater tots, and more shredded cheese. Then it's baked and served, clocking in at what we can only assume is around 100,000 calories. You can see the full construction below: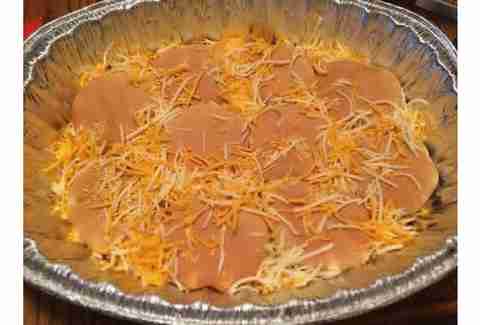 Yeah. There will probably be leftovers for the rest of time.
Adam Lapetina is a Food/Drink staff writer for Thrillist, and occasionally eats a tater tot or two. Read his musings at @adamlapetina.