Photo: Anchor Bay
A wise person Paula Deen once said "butter: it's what's for dinner". This churned cream wonder has been blowing up lately, and no, it's not just 'cause of that Jennifer Garner movie that broke the box office. Let's follow the slippery trail to butter's rising popularity

The innovators over at Maverick have found a uniquely delicious way to incorporate butter into their grill menu: butter burgers. Each patty is made with 70 percent Meyer Ranch beef chuck and 30 percent buttah, and after going through the meat grinder, the patties are all individually vacuum sealed and sous vide'd with a whole 'nother stick of butter for 20 minutes. Then they get seared in a buttered cast-iron skillet before being served to all you heart failure enthusiasts

Butter is also invading cocktail listings nationwide. San Fran's Blackbird has a winter cocktail line-up that currently features the Harvest Moon, a blend of genever, nocino, maple, egg whites, lemon, bitters, and pumpkin butter. Meanwhile, over in DC, Ripple is serving a butter beer that's part rum, part butterscotch pudding, part homemade butter syrup, and sadly no parts Harry Potter magic

Also, do you guys KNOW how many different kinds of butter there are? So many. Most people are familiar with stuff like apple butter...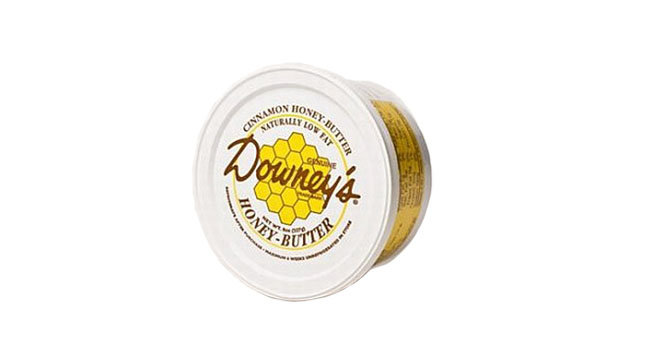 ....but what about cinnamon honey butter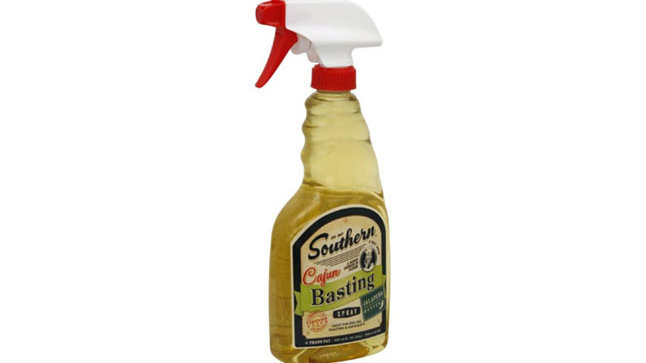 Or this sweet jalapeno butter blaster?

Photo: alanosaur / Flickr
Clearly, you've got options when it comes to your butter, but it hardly ends there. Deep fried butter has also joined the ranks of deep fried Oreos and deep fried Pop-Tarts as yet another heart-stopping state fair food. It came to the State Fair of Texas in 2009, and two years later, a deep fried stick of butter was on concession stands at the Iowa State Fair. With the future of deep fried Twinkies hanging in the balance, this creation stands to gain even more state fair traction

On the subject of state fairs, one of their more enduring components has been butter carving, an intense hobby since its inception in the 1890s. The sculptors will spend countless hours and pounds upon pounds of butter making all sorts of creations, like the biblical piece above (taken from the movie Butter). The Minnesota State Fair, for one, commissions butter busts of their "Princess Kay of the Milky Way" -- a title bestowed by the Midwest Dairy Association -- and the eleven finalists. Every year. Since 1965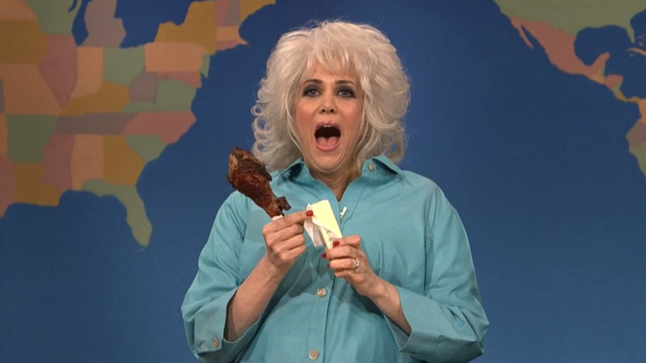 Of course, web culture embraced butter as soon as Paula Deen's utter obsession with it drew notice. Tumblr is full of memes like this and this, but food blogs also eagerly picked up the story that Deen sells a butter-flavored lip balm in her store in Savannah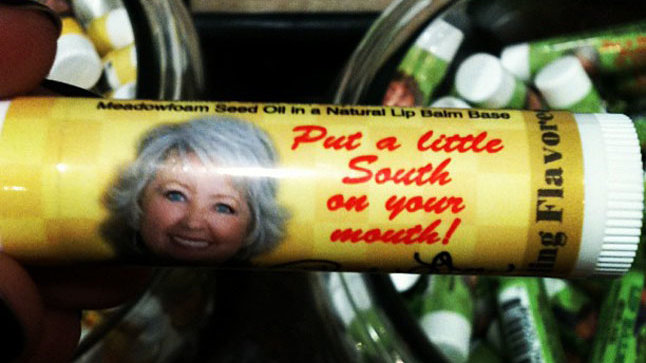 Photo: hollybdc / Instagram
See? It's 100 percent real

Plus, if all that butter love isn't enough to convince you, consider the crazy rant from Norwegian blogger TommyLife during his country's butter shortage, in which he threatened to come to our refrigerators and eat all our butter in front of our eyes. That's serious stuff, guys, and indisputable proof that people can't get enough butter.