We're living in a true donut renaissance. You can get them with fried chicken and honey butter on top, or baked into pies, or even with a whole candy bar in the middle. That's the current game over at California Donuts, an LA shop with a serious Snickers sweet tooth.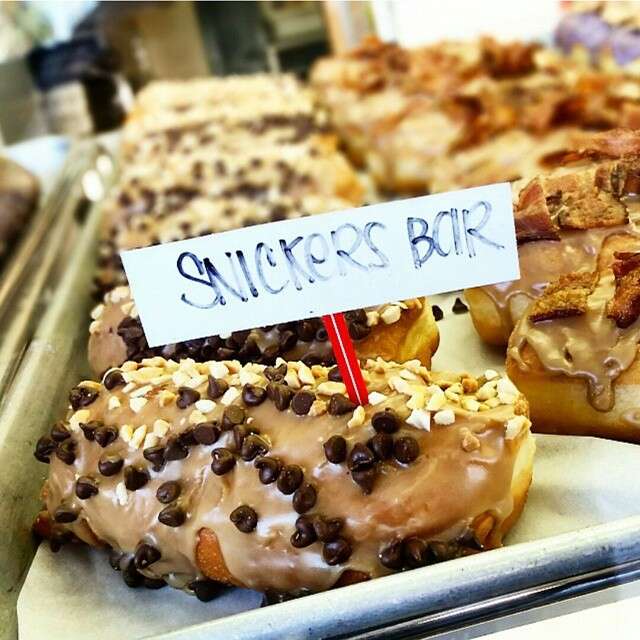 The outside of the donut takes after a Snickers bar with chocolate chips and chopped peanuts over a (slightly non-canon) maple icing. But to really boost the flavor, California Donuts shoved an actual Snickers in the middle. People are justifiably a little nuts about this thing -- it's adored on Yelp, and all over the shop's Instagram page -- but like a true celebrity, it only shows up from time to time. If you live anywhere near LA, you'll have to keep an eye on California Donuts' social media for the next sighting. And if you don't, well, at least you can make Cronuts at home?
Kristin Hunt is a Food/Drink staff writer for Thrillist, and thinks all pastries should have hidden candy. Follow her at @kristin_hunt.