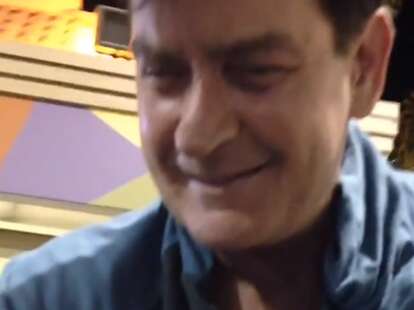 The man whose veins course with tiger blood, and probably some other potent stuff, is back on the publicity circuit. Or more accurately, the fast-food circuit.
While in the drive-thru for Taco Bell, YouTube user Jayden Blair spied a rare Charlie Sheen in the wild. Like most exotic animals, he emerged majestically from the shrubbery, showed off his plumage, and quickly vanished to pursue new adventures. (Probably Wendy's.) Watch the riveting documentary above.
Kristin Hunt is a food/drink staff writer for Thrillist, and fears unleashed Charlie Sheen even more than an unleashed hyena. Follow her at @kristin_hunt.