It's a joyous day for Cheez-It-loving, college football-watching people everywhere. The Cactus Bowl, the annual game played between Pac-12 and Big 12 teams at Chase Field in Phoenix, Arizona, is no more. (OK, it still exists, but it has undergone a SIGNIFICANT reincarnation/makeover via name change...) It is officially now the Cheez-It Bowl, and no one deserves such a title more than one of the best snack foods of all time.
In a press release, Marketing Director of Cheez-It, Jeff Delonis provided some deep insights about the nostalgic and cozy relationship between Cheez-Its and football. "For most fans, snacks are an important part of their football-watching experience, whether they are viewing at home or throwing a game day tailgate. The unique, cheesy and crunchy taste of Cheez-It has earned a place in many fans' game day snack traditions."
And the logo for the bowl is truly masterful design work.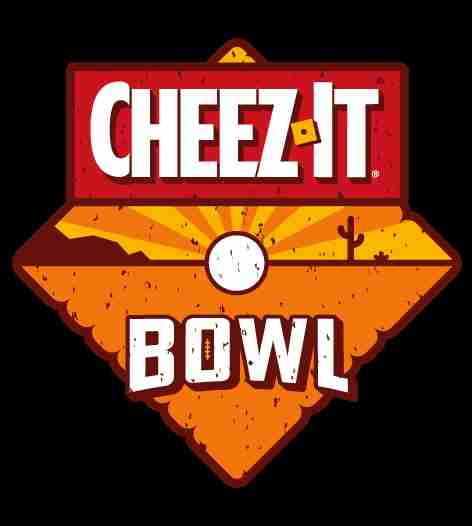 Somehow, it manages to combine the beloved Cheez-It logo, an Arizona desert landscape, a football, and an actual Cheez-It cracker in one aesthetic, minimalist image. Wow.
However, this news story has caused some very serious confusion for the non-football-following, yet Cheez-It-minded of us.
Sign up here for our daily Thrillist email and subscribe here for our YouTube channel to get your fix of the best in food/drink/fun.