Chicken Salt Is the Savory, Unexpectedly Vegan Condiment America Is Missing
Mitani is Australia's largest producer of chicken salt, the game-changing contiment Americans don't even know they're missiing

| Frannie Jiranek/Thrillist
Mitani is Australia's largest producer of chicken salt, the game-changing contiment Americans don't even know they're missiing

| Frannie Jiranek/Thrillist
For Australians, one the best schoolyard currencies is not Twinkies or animal crackers -- but something called "chicken salt." This addictive concoction of spices and herbs ups the flavor of pretty much anything you sprinkle it on, from fish and chips to Australian lamb... and Australians can't get enough of it.
So what exactly is chicken salt? Australian food and travel journalist Sofia Levin explains, "Chicken salt is as Australian as umami gets, save for Vegemite." The ingredients, and as a result the flavor, depend on which brand you and your local fish and chip shop choose. Salt is always the main ingredient of this yellow powder with chicken flavoring, paprika, onion, garlic, celery powder, and sometimes a healthy dose of MSG. Despite its misleading name, chicken salt is 100 percent vegan because there is no real chicken used to make it.
Originally made to season roasted chicken -- hence the name -- it's heralded as the perfect additive to fish and chips, potato cakes, dim sums, Tater Tots, scallops, fried or grilled fish, and also any meat you can think of. It's also beloved by chain restaurants in Australia like KFC, though fine dining chefs tend to turn their noses up to the condiment. Numerous brands like Windsor Farm Chicken Salt, JADA, Edlyn, Vegeta Australia, and Krio sell their version in supermarkets across Australian, though it's still tragically absent from US shelves.
As for the origins of this classic condiment, well, they're a bit dubious. A South Australian company named Mitani is credited with manufacturing and selling chicken salt on a commercial scale in the late 1970s. The company was also thought to be the creator, but that has recently been disputed in a Guardian article.
A South Australian man named Peter Brinkworth, along with his family, insists he created the original recipe and sold it to the Mitani Group who then distributed it throughout Australia. Today, Mitani is the most popular brand on the market and produces over 200,000 pounds of Mitani Classic Chicken Salt per year, enough for over 50 million servings of French fries.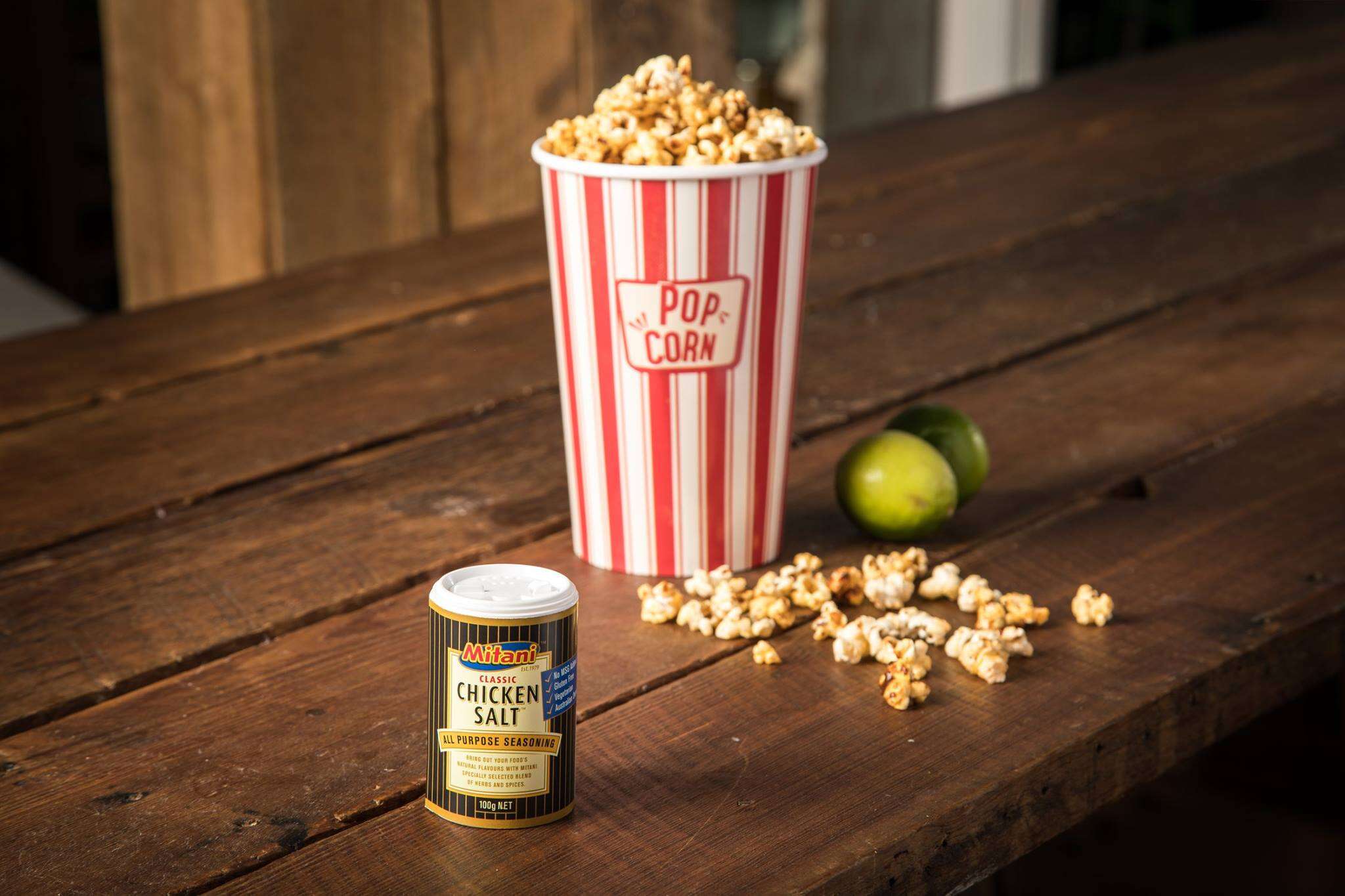 The first time I tried chicken salt, I had recently moved to Victoria and was looking to try some typical Australian fare. I walked down to the local fish and chip shop and ordered two pieces of fried flake with a half serving of chips. The man at the counter asked me if I wanted chicken salt. I froze, unsure if I'd misinterpreted him through his heavy accent. He quickly noticed the quizzical look of dread on my face and explained that it's a kind of flavored salt they put on top. The more salt the better, so I said "sure" and never looked back. From then on, I ordered my fish and chips with extra chicken salt.
The widespread love for chicken salt isn't just due to its salty, meaty flavor -- it's about nostalgia. "It evokes memories of being sunburnt kids on Australia's summer beaches… I think we love it because it's the smell of summertime. That, or the MSG," says Jesse McTavish, head chef at North Bondi Fish.
Lewis Mitani, sales & marketing manager for the Mitani Group, echoes the sentiment. "Chicken salt has become part of our identity. It's a classic icon of Australiana and offers Aussies young and old a bit of nostalgia every time they eat it. A summer's day down the beach with a hot bag of chips covered in chicken salt is a right of passage for all Aussies," he says.
Levin remembers her after-school ritual, which hinged on a massive amount of the seasoning: "My chicken-salt memory is catching the tram to the fish and chipper around the corner from school every Friday, pooling our loose coins and tuckshop change, and buying the biggest serving of chips in a deluge of chicken salt that we could muster."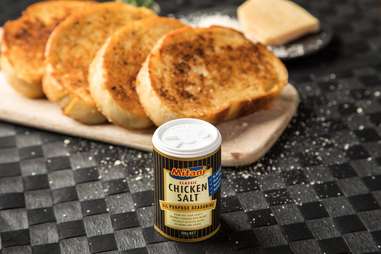 It's a shame this heavenly yellow dust hasn't made its way to the United States yet. Although, available on Amazon, it's proven elusive on mainstream grocery shelves.
"We've tried [to sell in the United States] a few times; however, we've always had the challenge of educating consumers in new markets about what chicken salt is and why they should buy it," says Mitani. " But Mitani is keen to make it an American favorite just like it is here in Australia."
Americans don't know what they're missing out on when it comes to one of the world's most perfect seasonings. Forget ketchup; once chicken salt hits the shelves in the United States, they'll understand the hype Down Under. "Take it from the experts: Chicken salt is Australian gold," says Levin. "You can't have too much of this good thing."
Sign up here for our daily Thrillist email, get Eatmail for more food coverage, and subscribe here for our YouTube channel to get your fix of the best in food/drink/fun.
Katie Lockhart is a travel and food writer venturing full-time around Asia. She writes for
National Geographic
,
Travel + Leisure
,
Condé Nast Traveler
, and other publications. Follow her adventures on Instagram at @findyourhappyplate.