Just Kidding Guys! It's April 1st and Chipotle Still Loves Making Burritos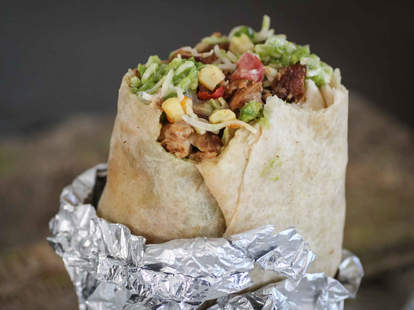 Calm down, we just pranked you. Chipotle is still sane, and still rolling burritos. You can even go get one now if you don't believe us! And once you run out of Aziz Ansari poems to read between bites, consider some of our favoriteChipotlestories:
Jennifer Bui/Thrillist
Whether you're a Hardy Boys-hoarding taco lover or a hip quesarito evangelist, we've got you pegged. Just not you, salad guy, because you don't exist.
Sara Norris/Thrillist
Wanna know about their founder's training at the Culinary Institute of America? Or the actual history with McDonald's? We've got that, plus their hilarious faux-spy hijinks with Pizzeria Locale.
Sara Norris/Thrillist
Big names from the New York, Chicago, Austin, and Miami food scenes told us what they request when they go through the assembly line.
Tuck Danbridge is a health fanatic and prefers to only eat kale, so he would totally support Chipotle's bold decision if it were true. Wish him a happy April Fools': @TuckDanbridge.